[MANDEVILLE, Bernard].
The Fable of the Bees: or, private Vices, publick Benefits. With an Essay on Charity and Charity-Schools. And a Search into the Nature of Society. The third Edition. To which is added a Vindication of the Book from the Aspersions contain'd in a Presentment of the Grand-Jury of Middlesex, and an abusive Letter to Lord C.
London: Printed for J. Tonson … 1724.
8vo., pp. [16], 477, [3], with the terminal blank; woodcut head and tail pieces throughout; title-page with offsetting from B8v and vice versa; a good copy in modern calf; armorial bookplate of Owen Aubrey Sherrard.
£675

Approximately:
US $954
€773
Third edition (according to the publisher's reckoning), and the last lifetime edition to add new material. The poem that forms the core of this book was first published in 1705 under the title The Grumbling Hive: or Knaves Turn'd Honest. It was reprinted twice in 1714 as The Fable of the Bees [Part I] with a prose 'Enquiry into the Origin of Moral Virtue' and twenty short prose discourses entitled 'Remarks'. In 1723 a 'second' edition was published, with 'Remarks' enlarged and two new essays, 'On Charity and Charity Schools' and 'A Search into the Nature of Society'. The 1723 edition attracted much controversy; in response Mandeville wrote a 'Vindication', included for the first time here. This 'third' edition also has some stylistic changes, and an expanded preface. Apart from one 12mo. (1729), subsequent lifetime editions (1725, 1728, 1732) are paginary reprints of this one with minor revision.

Einaudi 3688; Kaye II, p. 393; Kress 3561.
You may also be interested in...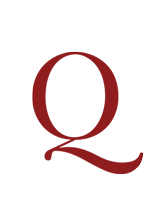 TURGOT,
Anne Robert Jacques and DUPONT de NEMOURS, Pierre Samuel, ed. Oeuvres posthumes ... ou mémoire de M. Turgot, sur les administrations provinciales, mis en parallele avec celui de M. Necker, suivi d'une lettre sur ce plan, & des observations d'un républicain sur ces mémoires; & en général sur le bien qu'on doit attendre de ces administrations dans les monarchies.
First edition, published by Honoré Gabriel Mirabeau. The work was originally drawn up by DuPont de Nemours in 1776 under the title Mémoire sur les municipalités after a draft left by Turgot. The Lettre which begins on page 99 was written by DuPont de Nemours and the Observations (p. 113ff.) by Brissot de Warville. The work was reprinted in 1788.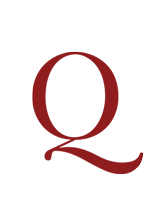 WAGNER, Adolph.
Die russische Papierwährung. Eine volkwirthschaftliche und finanzpolitische Studie, nebst Vorschlägen zur Herstellung der Valuta.
First edition in book form: the work first appeared in the Baltische Monatschrift 1867–8; a Russian translation by Bunge, later minister of finance, was published in Kiev in 1871.