MANNECRANTZ, C[arl] Gust[av].
Kort Grammatica, eller Underrättelse om forsta Grunderne af Engelska Språket …
Stockholm, Tryckt i Stolpiska Trycheriet … 1783
Small 8vo., pp. [6], 119, 3 [errata]; library stamps and cancellation note; a very good copy in contemporary quarter leather and speckled boards (rubbed), later label.
£650

Approximately:
US $814
€716
Added to your basket:
Kort Grammatica, eller Underrättelse om forsta Grunderne af Engelska Språket …
First edition of an English grammar for Swedish students. There is some contemporary annotation in the chapters on pronunciation. Some of the examples are surprisingly colloquial ('by hook or by crook', 'how goes it', 'in the nick of time'), some archaic ('methinks', 'peradventure'), and some illustrate different uses of the same word ('at church', 'at that time', 'at our cost'). Six columns of errata testify to the compositors' lack of English.

Carl Gustav Mannercrantz (1721-1794) taught English at Uppsala and Stockholm, and published an annotated anthology of English texts for his students in 1774 (English Miscellanies, from the best and most renowned Authors).

Alston, II, 576 lists five copies, all in Scandinavian libraries, and a photocopy at the British Library; OCLC adds only one new location; not in ESTC.
You may also be interested in...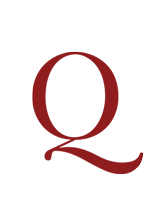 IAMBLICHUS et al. (Marsilio FICINO, translator).
De mysteriis Aegyptiorum, Chaldaeorum, Assyriorum ...
A collection of works by Neoplatonist philosophers and of Hermetic texts translated into Latin and edited by the great Italian humanist Marsilio Ficino (1433-1499). The principle text is Ficino's Latin translation of the De mysteriis of Iamblichus (d. c.330), a Syrian Neoplatonist philosopher who studied under Porphyry, whose work is a defence of ritualistic magic and an important source for fourth-century superstition. It is followed here by Ficino's translations of Proclus's 5th-century commentary on Plato's Alcibiades, of a number of works on the soul, sacrifice and sobriety attributed to Porphyry, and of the De daemonibus of the 11th-century Byzantine philosopher Michael Psellus. The collection ends with two Hermetic texts: Ficino's translation of Poimandres and a version of Asclepius attributed to Lucius Apuleius. The Lyon printers De Tournes, père et fils, published several editions of this popular collection, in 1549, 1552, 1570, and 1577.
ELIZABETHAN SCHOOL BOOK OCLAND, Christopher.
Anglorum praelia, ab Anno Domini. 1327. anno nimirum primo inclytissimi Principis Eduardi eius nominis tertii, usque ad Annu[m] Domini 1558. Carmine summatim perstricta. Item. De pacatissimo Angliae statu, imperante Elizabetha, compendiosa narratio . . . Hiis Alexandri Nevilli Kettum: tum propter argumenti similitudinem, tum propter orationis elegantiam adiunximus.
First published in 1580, this is one of three closely similar 1582 editions of Ocland's Anglorum proelia which add two works at the end: Ocland's Eirēnarchia (a continuation of Anglorum proelia first published in 1582) and Alexander Neville's account of the 1549 Norfolk rising, De furoribus Norfolciensium Ketto duce (first published in 1575).