MANNECRANTZ, C[arl] Gust[av].
Kort Grammatica, eller Underrättelse om forsta Grunderne af Engelska Språket …
Stockholm, Tryckt i Stolpiska Trycheriet … 1783
Small 8vo., pp. [6], 119, 3 [errata]; library stamps and cancellation note; a very good copy in contemporary quarter leather and speckled boards (rubbed), later label.
£650

Approximately:
US $828
€741
Added to your basket:
Kort Grammatica, eller Underrättelse om forsta Grunderne af Engelska Språket …
First edition of an English grammar for Swedish students. There is some contemporary annotation in the chapters on pronunciation. Some of the examples are surprisingly colloquial ('by hook or by crook', 'how goes it', 'in the nick of time'), some archaic ('methinks', 'peradventure'), and some illustrate different uses of the same word ('at church', 'at that time', 'at our cost'). Six columns of errata testify to the compositors' lack of English.

Carl Gustav Mannercrantz (1721-1794) taught English at Uppsala and Stockholm, and published an annotated anthology of English texts for his students in 1774 (English Miscellanies, from the best and most renowned Authors).

Alston, II, 576 lists five copies, all in Scandinavian libraries, and a photocopy at the British Library; OCLC adds only one new location; not in ESTC.
You may also be interested in...
PLINY UPDATED, WITH CHARMING ENGRAVINGS PLINY, the Elder.
C. Plini secundi des wijdt-vermaerden natur-kondigers vijf boecken. Handelende van de nature. I. Vande menschen. II. Vande viervoetige en kruypende dieren. III. Vande vogelen. IV. Vande kleyne beestjes of ongedierten. V. Vande visschen, oesters, kreesten ...
One of several Dutch editions of selections from Pliny's Natural History to appear in the half-century following the publication of the first Dutch translation in 1610. The present edition, like many of the others, is enlarged to include much information not available to Pliny (the additions are printed in italics). Comprising extracts from Books 7–11 of the Natural History (on human beings, quadrupeds, birds, small animals and fishes respectively), it is especially notable for the many charming engravings of exotic birds and animals, some of them newly-discovered, in particular the orangutan ('Indianschen satyr'), the armadillo, the ant-eater, the dodo, and the tree dragon.
 
COPAC records the British Library copy only. Worldcat records no copies in the US.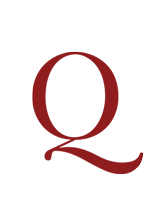 [JACOBUS DE GRUYTRODE, ascribed author.]
Lavacrum conscientie [omnium sacerdotum].
Rare edition of this popular late medieval treatise widely ascribed to the Carthusian monk Jacobus de Gruytrode (c. 1400–1475). Essentially a handbook for priests, with a significant devotional element, it was first published between 1487 and 1489. According to Theodor Petreius, Bibliotheca Cartusiana (Cologne, 1609), the actual author is Johannes Meskirchius (Messkirch, d. 1511), a monk at the charterhouse of Güterstein near Stuttgart (for Messkirch see R. Deigendesch, 'Bücher und ihre Schenker – Die Bücherlisten der Kartause Güterstein in Württemberg', in S. Lorenz, ed., Bücher, Bibliotheken und Schriftkultur der Kartäuser. Festgabe zum 65. Geburtstag von Edward Potkowski, Stuttgart 2002, pp. 93–115).