MANNECRANTZ, C[arl] Gust[av].
Kort Grammatica, eller Underrättelse om forsta Grunderne af Engelska Språket …
Stockholm, Tryckt i Stolpiska Trycheriet … 1783
Small 8vo., pp. [6], 119, 3 [errata]; library stamps and cancellation note; a very good copy in contemporary quarter leather and speckled boards (rubbed), later label.
£650

Approximately:
US $857
€727
First edition of an English grammar for Swedish students. There is some contemporary annotation in the chapters on pronunciation. Some of the examples are surprisingly colloquial ('by hook or by crook', 'how goes it', 'in the nick of time'), some archaic ('methinks', 'peradventure'), and some illustrate different uses of the same word ('at church', 'at that time', 'at our cost'). Six columns of errata testify to the compositors' lack of English.

Carl Gustav Mannercrantz (1721-1794) taught English at Uppsala and Stockholm, and published an annotated anthology of English texts for his students in 1774 (English Miscellanies, from the best and most renowned Authors).

Alston, II, 576 lists five copies, all in Scandinavian libraries, and a photocopy at the British Library; OCLC adds only one new location; not in ESTC.
You may also be interested in...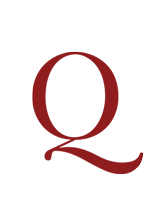 PEACOCK'S LAST AND MOST AMBITIOUS POEM PEACOCK, Thomas Love.
Rhododaphne: or the Thessalian Spell. A Poem.
First edition. A mythological narrative set in ancient Thessaly, Rhododaphne tells the story of the shepherd boy Anthemion, in love with the mortal girl Calliroë, and of the nymph Rhododaphne, who carries him off to her enchanted palace. When Rhododaphne is destroyed by Heavenly or Uranian love – pure passion for the good and the beautiful – the mortal lovers are reunited.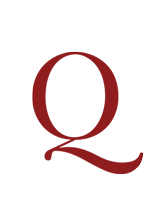 REVIEWED BY MARY WOLLSTONECRAFT PICKERING, Amelia.
The Sorrows of Werter: a Poem …
First edition. Amelia Pickering's 'melancholy, contemplative poem' (Todd) was one of a spate of works in English and German founded on Goethe's novel, including poems by Charlotte Smith and Mary Robinson, both subscribers here. Pickering 'gives to Charlotte a voice, if rather weakly moralistic, and to Werter suffering which is acute, credible and unhysterical' (Feminist Companion citing 'The Sorrows of Young Charlotte: Werter's English Sisters', Goethe Yearbook, 1986).