MID-EIGHTEENTH-CENTURY WORLD VIEW
[MANUSCRIPT.]
A treatise on world geography.
Italy, c. 1760.
Manuscript on paper, in Italian, 4to (225 x 185 mm), pp. 320 (including index at end); neatly written in brown ink in two distinct hands, c. 33 lines per page, French verses at end in different 18th-century hand, a few corrections and crossings-through, table headed 'tavola de climi' to p. 18; occasional small ink stains and marks; very well preserved in contemporary calf, gilt decoration and label to spine, red edges; some wear to extremities, a few marks to covers, upper joint repaired.
£2500

Approximately:
US $3090
€2775
Added to your basket:
A treatise on world geography.
A thorough, methodical, and highly interesting manuscript treatise on the physical, political and religious geography of Europe, Asia, Africa and the Americas, apparently unpublished, providing an important insight into the mid-eighteenth-century western European conception of the world. The latest event referred to within the text is the 1756 battle of Minorca, putting its composition – by an anonymous Italian author – to around 1760. The absence of information on Australasia also indicates a date prior to Cook's voyages.

The treatise opens with an overview of cosmography and geography in general, including an interesting glossary of terms employed in natural geography (e.g. desert), civil geography (e.g. state), and moral geography (e.g. paganism). The author then discusses maps, including scale and representing natural and man-made features, as well as selecting the best maps. He then considers, for example, longitude and latitude, calculating the distance and time difference between two places, the rising, setting and declination of the sun, the constellations, stars and planets, and terrestrial and celestial globes (with reference to Nicolas Bion's Usage des globes).

In his subsequent analysis of European, Asian, African and American geography, the author works down from the macro to the micro level, beginning with a general account of each continent (giving consideration to languages and the general characteristics of their inhabitants) before describing each country in turn (giving latitude, longitude and extent), its regions, cities and island possessions, physical features (e.g. rivers, mountains and lakes), natural resources, religions, and government. There is much of historical interest – references to numerous treaties for example – as well as details on agriculture, commerce, and European colonialism.

The author is understandably Eurocentric, devoting the greatest part of the manuscript (to p. 240) to the European continent. Beginning with Spain, he works through western, central, and eastern Europe, including the European possessions of the Ottoman empire (with a short passage on Islam), ending with Russia, Scandinavia, and the British Isles. Showing a not unnatural bias, he refers to Italy as 'no ha che invidiare a qualunque altra parte dell'Europa', and also comments on the cold, humidity and absence of wine growing in England.

The author divides Asia into 6 parts, comprising Turkey, Russia, Tartary, Persia, India, and China ('vastissima regione') and begins by stating that the Middle East was the first region to be populated by mankind and the birthplace of the arts and sciences. Discussion of China is followed by that of Asian islands including Japan. The section on Africa includes references to slavery and to European possessions on the continent.

Opening with mention of Vespucci and Columbus, the section on the Americas covers significant rivers and mountains (describing the Andes as 'i piu alti di tutto il mondo') as well as commerce in cocoa, tobacco and precious metals, before examining North America ('la Nuova Francia, l'America Inglese, la Florida, il vechio e nuovo Messico e la California') in detail, and then South America, with references to European colonisation. A final brief section is devoted to the Arctic and Antarctic, 'una parte del mondo poco o nulla conosciuto', ending with reference to the 1739 discovery of Cape Circoncision.

The French verses at the end, 'Vers artificiels pour aprendre aisement, et retenir par coeur la geographie universelle', include the names of countries, regions, cities, and rivers across the globe – with a particular focus on France – and are perhaps derived from the Jesuit author Claude Buffier.
You may also be interested in...
PSYCHICAL INVESTIGATIONS JAMES, William (1842-1910), American philosopher and psychologist.
Autograph letter signed ('Wm James') to Mrs Thaw.
An interesting letter written to a Mrs Thaw regarding the expenses being claimed by Hereward Carrington, manager of the Italian spiritual medium Eusapia Palladino, during her tour of the United States in 1909.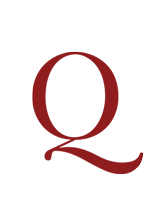 WITH ORIGINAL LANDSCAPE VIGNETTES AZAÏS, Gabriel, and Charles LABOR.
Illustrated manuscript volume of poetry, comprising 'Vingt-six janvier 1836' by Azaïs, and 'Marie' by Labor.
An attractive presentation volume, with poems by Azaïs (1805-1888) and Labor (1813-1900), and fine vignette sketches. Azaïs, later author of Les Troubadours de Béziers (1869) was a member of the Félibrige, the literary organization founded by Frédéric Mistral to promote Occitan language and culture. Labor was a landscape painter, a secretary and close friend of Lamartine, author of a novel (Marguerite, 1837), and the founder and first conservator of the Musée des Beaux Arts de Béziers; the vignettes are presumably by him.