FIRST BOOK
MANZONI, Alessandro.
In morte di Carlo Imbonati. Versi di Alessandro Manzoni a Giulia Beccaria sua madre.
Milan, Coi Tipi di Gio. Giuseppe Destefanis, 1806.
8vo, pp. 19 + blank leaf at beginning and end; pencil annotations and occasional red ink to first blank; a large, fresh copy, uncut, in contemporary marbled paper wrappers; bookplate to inside front wrapper.
£2500

Approximately:
US $3280
€2796
First trade edition of Manzoni's first published work; it was first published in Paris by Didot earlier in 1806 in an edition of 100 copies; another edition of 15 pages was published in Brescia the same year. The edition is dedicated to Vincenzo Monti by the editor, Giambattista Pagani.

In 1806 Manzoni was living in the house of his mother Giulia Beccaria, daughter of Cesare Beccaria, and it is to her that the verses are addressed, on the death of her companion, Carlo Imbonati. 'Cesare Beccaria, famous in the 1760s throughout the civilised world for advocating the abolition of torture and capital punishment, wished to stop the affair between his lively and beautiful daughter, Giulia, and Giovanni Verri, the playboy brother of his friends Pietro and Alessandro (renowned editors of Il Caffè, one of the most influential journals of the Italian Enlightenment). Pietro arranged Giulia's marriage to the obscure Count Pietro Manzoni, twenty-six years her senior, as if that could stop the affair. In 1785 she gave birth to Alessandro, who her husband acknowledged although he was (presumably) Giovanni Verri's son. After seven years in a steadily worsening relationship, Giulia went to live with Carlo Imbonati, a wealthy merchant banker, and Alessandro was farmed out to various religious boarding schools which gave him very unpleasant memories but a good classical education... Imbonati, who had never met Alessandro, invited him to Paris early in 1805, but died suddenly before his arrival, making Giulia his heiress and laying the foundations of her son's future financial well-being' (The Cambridge History of Italian Literature).

Parenti p. 330 (Paris, Didot edition). OCLC records copies at Chicago and Harvard; copies of the Brescia edition at Yale and Chicago; and copies of the Paris, Didot edition at the British Library and Bibliothèque Nationale de France.
You may also be interested in...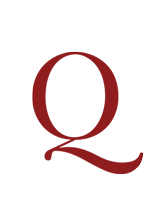 THE GEORGE-LIEDER GEORGE, Stefan.
Die Bücher der Hirten- und Preisgedichte, der Sagen und Sänge, und der hängenden Gärten.
Very rare first edition: an early collection of the symbolist poet Stefan George (The Books of Eclogues and Eulogies, of legends and Songs, and of the Hanging Gardens), published in an edition of only 200 copies by the journal founded by George in 1892, Die Blätter für die Kunst.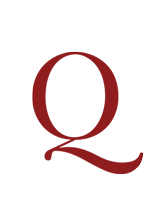 PUSHKIN, Aleksandr Sergeevich. DUPONT, H. (translator).
Oeuvres choisies... traduites pour la première fois en français... Tome premier [-second].
First collected edition of Pushkin in French, preceded in French translation only by some individual poems and stories, and a translation of The Queen of Spades in 1843. This is one of the earliest major collections of Pushkin to appear outside Russia.