TWO RARE AND EARLY PINELLI IMPRINTS
MARGOUNIOS, Maximos.
Euchologion, ek pollon hoon proteron eiche sfalmatoon hoti malista anakatharthen [in Greek].
(Colophon:) Venice, Antonio Pinelli, 1602.
Together two works in one volume, excellent copies in early seventeenth-century French calf, covers and flat spine panelled in gilt, spine lettered in gilt, edges gilt; slightly rubbed, neat repairs to spine and edges.
£7500

Approximately:
US $9725
€8314
Added to your basket:
Euchologion, ek pollon hoon proteron eiche sfalmatoon hoti malista anakatharthen [in Greek].
I. First edition of Maximos Margounios's important version of the Euchologion, one of the principal liturgical books of the Orthodox Church.

Bishop of the Island of Kíthira (Cythera), Margounios (1549–1602) was one of the greatest Greek theologians and poets of the sixteenth century. As part of his reform of Russian liturgical books (one which ultimately led to schism), the pro-Greek Patriarch Nikon of Moscow used Margounios's Euchologion as the basis for many of the emendations in his 1655 Moscow Sluzhebnik.

II. First edition of this treatise on the sacraments by Gabriel Severos (1540–1616); very rare. 'A native of Monemvasia, Severos was a well-connected and well-educated man who had studied in Padua and went on to be consecrated Metropolitan of Philadelphia in 1577. He attained a certain scholarly fame, being gratefully acknowledged by the English Hellenist Sir Henry Savile for his assistance in Savile's magnificent 1612 edition of the complete works of Chrysostom . . . . His own sacramental theology is . . . an adaptation to Byzantine use of a distinctly Latin and Aristotelian approach. In [the present work], Severos insists on the sevenfold taxonomy of the sacraments and interprets the mysteries in terms of form, matter, and causality. He also goes further than [George] Lapithes (as reproduced in the replies of Jeremiah) in embracing the term "transubstantiation" and in speaking of the indelible character of the sacraments of baptism, ordination, and chrismation. It is beyond doubt that Severos's views on the sacraments were shaped to some extent by his reading of Aquinas, whose work he possessed in a manuscript copy once owned by Gennasios Scholarios' (Marcus Plested, Orthodox readings of Aquinas pp. 145–6).

The Pinelli family in Venice were the leading printers of Greek books for Greek readers for most of the seventeenth century.

Provenance: the cathedral library of Beauvais, with early ownership inscription 'Ex Biblioth. Episc. Belvac[ensis]' at head of title of first work.

I. COPAC records three copies only (Bodleian, Chetham's and University College Oxford). OCLC adds copies at Amsterdam and Berlin.
II. CNCE 20078. COPAC records copies at the British Library, Chetham's, and several in Oxford. OCLC adds copies at Erfurt and Rome.
You may also be interested in...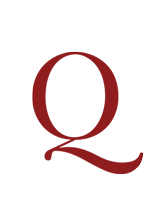 FLUDD, Robert.
Philosophia Moysaica. In qua sapientia & scientia creationis & creaturarum Sacra veréque Christiana (ut pote cujus basis sive Fundamentum est unicus ille Lapis Angularis Jesus Christus) ad amussim & enucleaté explicatur. [with:] Responsum ad Hoplocrisma-Spongum M. Fosteri Presbiteri, ab ipso, ad unguenti armarii validitatem delendam ordinatum ...
A very good copy in contemporary vellum of the first edition of Fludd's Moysaical Philosophy.
THE SALVÁ COPY VEGA CARPIO, Felix Lope de.
Iusta poetica, y Alabanzas justas que hizo la Insigne Villa de Madrid al bienauenturado San Isidro en las Fiestas de su Beatificacion, recopiladas por Lope de Vega Carpio. Dirigidas a la misma Insigne Villa.
First edition. A collection of verses, edited by Lope de Vega and including his own compositions, written to celebrate the beatification of San Isidro, patron saint of Madrid, in May 1620.