AGAINST SERFDOM IN DENMARK
[MARTINI, Ferdinand].
Breife. Aus dem Englischen übersetzt.
Soröe 1768, gedruckt bey Jonas Lindgreen, Ritterlich Akademischer Buchdrucker.
8vo., pp. 128, with woodcut vignettes on the title and the first text-leaf; slightly browned, scattered foxing, but a very good copy in recent half vellum.
£750

Approximately:
US $1052
€844
First edition of a rare, radical indictment of serfdom in Denmark, ostensibly 'translated from the English'.

Chatty letters from Jacob Barhoppe and David Richartson (sic) are a fictional frame for a debate on land ownership and tenant-farming, through the various approaches of the local landowners – Lords Harpar, Buldrian, Worthbury etc. Among numerous 'enclosures' sent between the parties is a long address 'To the King' (pp. 56-108) by Jost Simple, a strong indictment of the 'slavery' of tenant-farming. By the end the correspondents fall victim to spies and censorship, and the final two letters comprise only ellipses.

Martini (1734-1794) was a surgeon who had served with the Danish army in Holstein. At the time of this publication, which was reissued the following year under the more epxlicit title Briefe über den schlechten Zustand des Landsmannes, he was in the service of the agricultural reformer Severin Løvenskiold, though the pamphlet proved too radical for even this liberal landlord, and he was quickly was dismissed.

It was a period of major transformations in Denmark. The mentally unstable Christian VII had come to the throne in 1766; 1768 was to be a fateful year, that of his first meeting with Johann Struensee, the German doctor who steered Denmark through an extraordinary sequence of Enlightenment reforms between 1770 and his downfall and execution in 1772. The abolition of serfdom, though, was not one of them, and was not achieved until 1788.

OCLC and KvK show three copies: Göttingen, Halle, and Royal Library Copenhagen.
You may also be interested in...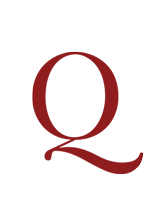 STABLES, Gordon.
Hints about home and farm favourites for pleasure, prizes, and profit.
First edition of this charming work on the care of pets, with chapters on dogs, cats, poultry, rabbits, goats, ferrets, monkeys, guinea-pigs, 'fancy rats', and tortoises, as well as on 'monkeys as pets'. The book is dedicated to the Society for the Prevention of Cruelty to Animals.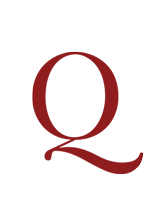 PROMOTING AGRICULTURE IN THE COLONIES SOCIETY FOR THE ENCOURAGEMENT OF ARTS, MANUFACTURES, AND COMMERCE.
Premiums by the Society, established at London, for the Encouragement of Arts, Manufactures, and Commerce.
First edition of the 1759 list of premiums. The Society for the Encouragement of Arts, Manufactures and Commerce, now known as the Royal Society of Arts, was founded in 1754 by William Shipley, a drawing master living in Northampton, to awarded 'premiums' (cash prizes) to support improvements in the liberal arts and sciences. A key stipulation was that these should be freely available to all and not protected by patent. The Society held its first meeting in Rawthmell's Coffee House, Covent Garden in1755, and later that year awarded its first premiums, and from 1756 also awarded medals.