FROM THE LIBRARY OF JAKOB CHRISTMANN
MATTIOLI, Pier Andrea.
Commentarii secundo aucti, in libros sex Pedacii Dioscoridis Anazarbe de medica materia ... His accessit eiusdem Apologia adversus Amathum Lusitanum.
Venice, Officina Valgrisiana, 1560.
2 parts in one vol., folio, pp. [100], 776; 46, [2]; with printer's device on the two titles and on verso of final leaf, and with approximately 700 woodcuts in the text; underlining and numerous annotations in at least two early hands (see below); a few small stains and some occasional marginal foxing or soiling, minor worming in blank upper margins of about a dozen leaves; contemporary blind-stamped south-German pigskin, covers tooled to a panel design incorporating a roll of the Salvator Mundi, David, St Paul, and St John the Baptist (not found in Haebler) and a smaller roll of four heads of Reformation theologians in roundels amidst decorative foliage (possibly Haebler II, p. 99 no. 30, attributed to Augsburg); rubbed and slightly soiled, ties lacking, neat repairs at edges and at head of spine, upper outer corner of front flyleaf torn away.
£12000

Approximately:
US $14972
€14175
Added to your basket:
Commentarii secundo aucti, in libros sex Pedacii Dioscoridis Anazarbe de medica materia ... His accessit eiusdem Apologia adversus Amathum Lusitanum.
Fourth Latin edition (first 1554) of Mattioli's enormously popular herbal; from the library of the learned German orientalist Jakob Christmann and with his annotations in Latin, Greek, Arabic, Aramaic, and German.

Jakob Christmann (1554–1613), a converted Jew, had studied Arabic and Turkish and was appointed Professor of Arabic at Heidelberg in 1608. In the sixteenth century Heidelberg was the centre of Arabic studies in northern Germany, and Christmann had access to the Palatine Library, including the oriental manuscripts that Guillaume Postel had been forced to sell to the Elector Palatine Ottheinrich when on his way to Venice in 1555. A pupil of Franciscus Junius, he published a brief introduction to reading and writing Arabic, Alphabetum Arabicum (1582), and in 1590 produced a Latin translation of the astronomical work of al-Farghānī, made from a Palatine manuscript not of the Arabic original but of the medieval Hebrew version. He prepared several other works for publication but never saw them through the press, among them a detailed comparative Arabic grammar, Institutiones arabicae et turcicae linguae.

Christmann's interest in botany is hitherto apparently unattested, but to judge by his underlining and annotations here, in both red and black ink, he seems to have read Mattioli's work in its entirety. Perhaps unsurprisingly, his engagement with the text frequently rests on his own knowledge of the Arabic language and also of Arabic or Persian authorities such as Avicenna and Serapion. He praises Gentile da Foligno, the medieval commentator on Avicenna ('Gentilis Fulginas fidelissimus Avicennae interpres', p. 716) but also appears to have had access to an Arabic manuscript of Avicenna, for he notes that Mattioli in his description of Cardamom has been misled by the Latin translation: 'Decipitur ex vulgata versione: codex enim Arabicus habet Kakile, cuius duo genera statuit, maius et minus. Maius est sicut nux parva nigra, quae cum frangitur, intus granum album est, et C. Minus autem est sicut garyophylum [i.e. like Caryophyllus Aromaticus or cloves], in figura etiam aromaticum', p. 24). Where Mattioli ponders at length as to why one of the three varieties of rheum named by Mesue is 'Indicum or Sceniticum' (the others being Turcicum and Barbarum), Christmann explains that a scribal error is to blame, 'Seni' having been written for 'Scemi': 'Errore scribarum pro Scemi lectum est Seni, sicut in plurimis pro m malè scriptum fuit n. Arabes enim scribuntراوبد شامي [quod est] Rhaponticum Syriacum. Aliud autem est صيني seni, quae regio est Indiae' (p. 344). 'Thus', he continues in his marginal note, 'you may see the errors into which those who are ignorant of Arabic throw themselves' (trans.).

Elsewhere, Christmann corrects Mattioli's faulty German ('Firch hyssop, & Hoster hyssop' to 'Kirchen hysop' and 'Closter hysop', p. 372), and there are sporadic words in Greek as well as one in Aramaic (p. 22). Occasionally he adds information from other sources: next to Mattioli's entry on oregano, for example, he notes Aristotle's observation, in his Historia animalium, that tortoises ate the herb after eating snakes in order to avoid dying. He was also clearly aware of contemporary critical responses to Mattioli's work, citing Guilandinus (Melchior Wieland, the German prefect of the Paduan botanical garden) in a marginal note adjacent to Mattioli's description of the hawthorn (p. 115). Curiously, Christmann takes a particular interest in 'oleum scorpionum', or oil of scorpions, which was used to treat diseases of the urinary system, marking its presence in the text in four separate places (pp. 724, 738, 742, and 763).

In the Apologia adversus Amathum Lusitanum, Christmann has underlined those passages in which Mattioli most viciously attacks the Portuguese physician Amato Lusitano (like Christmann a converted Jew): '... you have most perfidiously turned away from God the Eternal. For as you now present to adhere to our faith (so I learn), and then give yourself over to Jewish laws and superstitions ... Just as there is no faith and no religion within you, so in truth you are completely blind as to the medical art which you unworthily profess' (p. 20, trans. H. Friedenwald, The Jews and medicine II, p. 349). Whether Christmann was agreeing with Mattioli here or objecting to him is uncertain, but the latter response is surely the more likely.

Christmann's library was evidently sold off shortly after his death. Copernicus's autograph manuscript of De revolutionibus, which had been acquired by Christmann from the library of Valentine Otho, was sold by his widow on 17 January 1614 to the Czech philosopher Comenius for a worthy price ('digno redemptum pretio') and is today one of the great treasures of the Jagiellonian University in Kraków. In 1620 eighteen Arabic and Turkish manuscripts, eight of them in Christmann's own hand, were purchased for the Groningen Academy from Joachim Borgesius, the recently appointed headmaster of the Latin School in Groningen. These volumes, which included Christmann's unpublished comparative Arabic grammar mentioned above, formed the nucleus of the oriental collection at Groningen, where they remain.

Provenance:

1. Ownership inscription 'Simonis Grÿnaei' on title and the date 1564. This is probably the Swiss mathematician and university professor Simon Grynaeus the Younger (1539–1582). Grynaeus is recorded as a doctor of theology at Tübingen in 1564, and in 1575 became a professor of theology at Basel. Between 1584 and his death in 1586 he organised the University of Heidelberg along Reformed lines. A few of the annotations in the present volume appear to be in Grynaeus's hand.

2. Jakob Christmann, with his ownership inscription at foot of title. Christmann presumably acquired the book in Heidelberg either directly from Grynaeus or shortly after his death.

3. Arthur Young (1741–1820), the most famous agriculturalist of his age, with his armorial bookplate. A piece of paper loosely inserted between pp. 456 and 457 is probably in Young's hand and reads 'Royal Society Books in 1681 – 3000 Vols / Di Bonardo Richezze del'Agricoltura / Di Tatti (Giov.) Agricoltura'.

4. The earls of Haddington.

Adams D669; Nissen, BBI 1305.
You may also be interested in...
MARSHAM'S MARKHAM MARKHAM, Gervase.
Cavalarice, or the English Horseman: Contayning all the Art of Horse-manship, asmuch as is necessary for any man to understand, whether hee be Horse-breeder, horse-ryder, horse-hunter, horse-runner, horse-ambler, horse-farrier, horse-keeper, Coachman, Smith, or Sadler...
A beautiful copy of the second edition, 'corrected and augmented', of Markham's Cavalarice, exceptionally well-preserved in a contemporary binding, from the library of the antiquary Sir John Marsham.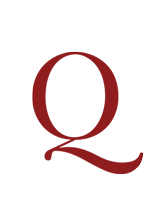 [FROBEN, Johannes].
Portrait, after Holbein the Younger, showing the scholar-printer half-length, to right, black fur-lined dress, arms folded, bare head. Late eighteenth century.
The original of this celebrated portrait is lost, and it only survives in copies. There is one at Hampton Court, for example. See the account in Oliver Miller, Tudor, Stuart and early Georgian Paintings in the Royal Collection, 1963. There are two copies in the Öffentliche Kunstsammlung at Basel (357, 1910).