CONTEMPORARY ARMORIAL VELLUM
MAY, Thomas.
The Reigne of King Henry the Second, written in seaven Bookes. By His Majesties Command.
London: Printed by A. M. and John Beale for Benjamin Fisher … 1633.
8vo., pp. [216], with the engraved frontispiece portrait by Robert Vaughan (A2), and with the initial and medial blanks, but wanting the terminal blank O8; central section of A1 (blank, previously used as the front pastedown) repaired, lower corner of O7 restored (no loss); a very good copy in contemporary limp vellum, with the gilt arms of Robert Kemp, first Baronet of Gissing, within a wreath, to front cover; new endpapers, silk ties replaced; preserved in a cloth box.
£1850

Approximately:
US $2382
€2119
First edition of a verse history dedicated to Charles I. May's literary career had begun with his translation of Lucan's strongly anti-imperial Pharsalia (1626-7), which also influenced several of his stage tragedies. But his republicanism was muted thereafter, and indeed his Continuation of Lucan (1630) was dedicated to King Charles, who then commissioned May's verse histories of Henry II (1633) and Edward III (1635). 'These poems, while they do not follow an obvious Caroline propaganda purpose, are sympathetic to the dilemmas of royal power' (Oxford DNB). Charles purportedly came to May's defence in 1634 after an altercation at court with the Lord Chamberlain, calling May 'his poet'; but his loyalty was not rewarded, and May sided with Parliament in the 1640s, turning propagandist.

Provenance: Robert Kemp (d. 1647), admitted to Gray's Inn in 1605 (as was May himself in 1615), was appointed Gentleman of the Bedchamber to Charles I in 1631, making his ownership of this book 'borne by his [Charles's] command, and not to live but by his gratious acceptation' all the more appropriate; Kemp was created a baronet in 1642.

STC 17715; Pforzheimer 686.
You may also be interested in...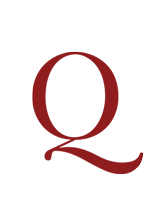 ON RICHMOND HILL BELVIDERE (The):
a Poem. Inscrib'd to Joseph Grove, Esq. of Richmond, in the County of Surrey …
First edition, rare (British Library and Yale only) of a very attractive description in verse of a country estate in Richmond. The first pages offer a prospect of the garden with its flowers and shrubs, shaded walks and arbours, a bower with the escutcheon over the door of the late Sir William Humble, Bart. (d.1724, presumably a previous owner), statues and ornaments, a wilderness, orchards, and a summer house. Footnotes explain in prose some of these features –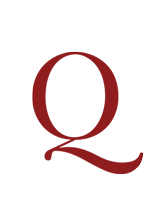 [NAUDÉ, Philippe, attr.
author]. Histoire abrégée de la naissance & du progrez du Kouakerisme avec celle de ses dogmes.
First edition of the earliest work on the Quakers to be published in French. In his survey of English Quakerism the author gives voice to widespread contemporary English criticisms of the movement, radicalizing the charge of Socinianism into one of 'pure deism' and ultimately atheism.