'THE FINEST AND MOST COMPLETE ATLAS OF PORTRAITS OF BRITISH AVIFAUNA … EVER PUBLISHED' (WOOD)
MEŸER, Henry Leonard.
Coloured Illustrations of British Birds, and Their Eggs.
London: S. & J. Bentley, Wilson, and Fley for G. Willis, and (vol. VII) by S. & J. Bentley and Henry Fley for Willis and Sotheran, 1853-1857.
7 vols, 8vo (211 x 125mm), pp. I: iv, 230; II: iv, 233, [1 (imprint)]; III: iv, 240; IV: iv, 215, [1 (imprint)]; V: iv, 192; VI: iv, 185, [1 (blank)]; VII: vi, [2 (errata, blank)], 1-132, 135-206 (A2 and A3 reversed, p. 65 misnumbered '56', pagination skips from 132 to 135); 435 hand-coloured lithographic plates (of which 8 black and white) by Meÿer and family, all plates facing blank ll.; occasional very light foxing; ?publisher's red straight-grained morocco elaborately gilt, boards with gilt double-ruled and ornamental frames, spine gilt decorated in 6 compartments between raised bands, directly lettered in 2, edges and turn-ins with ornamental gilt-tooled rolls, all edges gilt; extremities lightly rubbed and bumped, spines a bit darkened, endpapers lightly foxed, overall a very fine, well-preserved set with very fresh plates.
£2500

Approximately:
US $3148
€2802
Added to your basket:
Coloured Illustrations of British Birds, and Their Eggs.
Second octavo edition. Meÿer's British Birds is, '[w]ith the possible exception of Lord Lilford's Birds, [which was published some fifty years later] […] the finest and most complete atlas of portraits of British avifauna (with their eggs) ever published' (Wood). Meÿer was a British artist of Dutch extraction aiming to represent birds in a natural, life-like manner. His characteristically wonderfully detailed, accurate and attractive plates resulted from a collaboration of the Meÿer family, headed by Meÿer's wife, 'an accomplished artist, [who] not only executed such drawings as were not made by her husband, but drew many of the plates upon the stones' (Mullens and Swann, p. 399), with colouring done by their children. Mrs Meÿer is known to have visited the gardens of the Zoological Society to study birds, while the eggs were collected by the family or sent by friends.

Encouraged by the success of the folio, plates-only edition (Illustrations of British Birds, 1835-50), Meÿer planned a second series, Coloured Illustrations of British Birds, which was also to be published in parts, but now in tandem with Yarrell's History of British Birds. 'Yarrell's work had many delightful wood engravings as text-figures. Meyer's idea was to supplement these with hand-coloured lithographs. The almost inevitable result was that the parts after a very short time did not synchronise in their publication dates and soon became two entirely separate works'. This first octavo edition of Coloured Illustrations (1842-1850) was the first to contain letterpress text (4 or 5 pages per species) to make up for its separation from Yarrell's History. For the colouring Meÿer's son Charles 'invented a system of stencilling the colouring of the bird figures and the eggs, thus keeping the lines clean and also speeding up the tedious colouring process for his brothers and sisters' (Christina Jackson, Bird Illustrators: Some Artists in Early Lithography (London: 1975), pp. 60-61).

Due to adjustments as the series progressed, and as for the folio edition, the later editions contain a varying number of plates, some of which were redrawn or their colouring altered. This second octavo edition has, among other things, 'an extra plate of eggs which were unknown when the previous edition was published' (Wood). This set is more elaborately illustrated than many extant copies, including that listed by Wood: vol. I of this set has one additional plate of eggs and three further black-and-white plates, including the plate of the Golden Eagle's beak (referred to on p. 139 but bound in towards the beginning of the volume, beside the plate of the Golden Eagle). This set is further bound in an elaborate morocco-gilt binding which we have seen in other sets on the market in the past years, and which is therefore likely to be the publisher's binding.

Mullens and Swann, p. 404; Wood, p. 462.
You may also be interested in...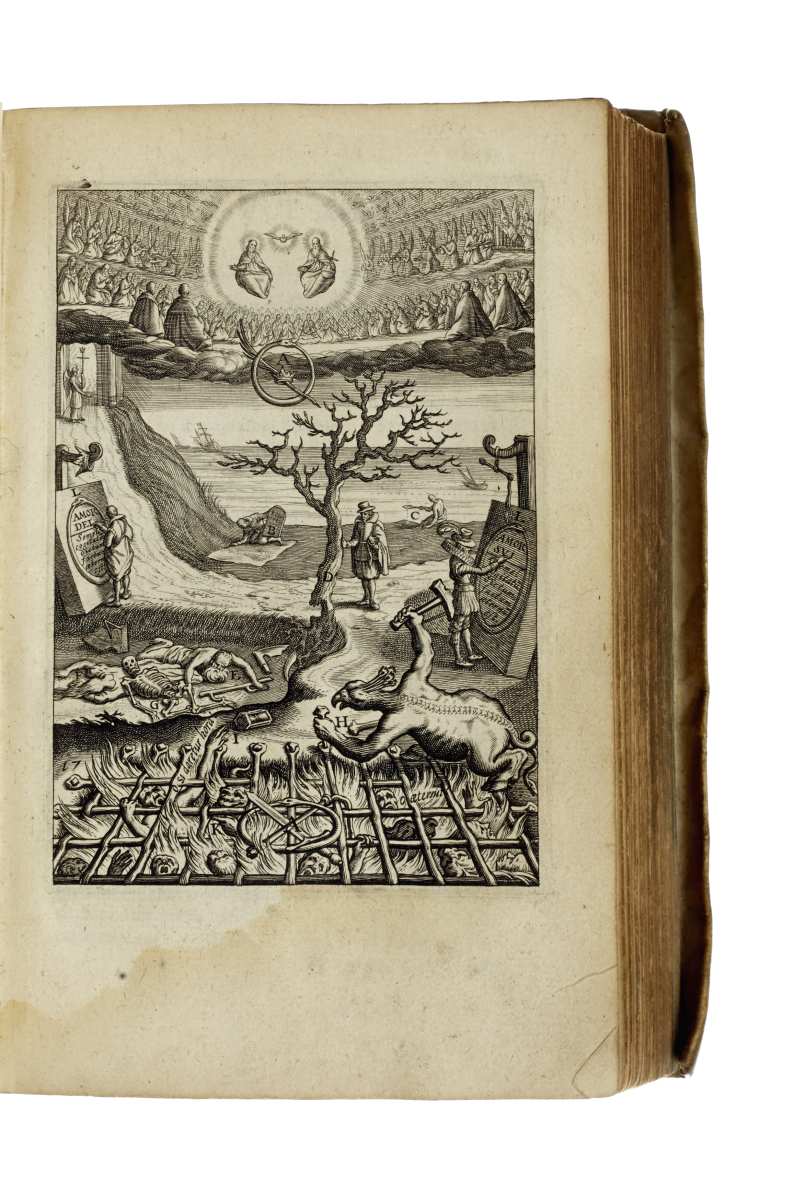 HEAVEN AND HELL GLIMPSED BY RUBENS' ENGRAVER SUCQUET, Antoine.
Via vitae aeternae iconibus illustrata per Boetium a Bolswert.
First edition, a very clean, attractive copy, of an emblem book which unites the spiritual meditations and practices of the Belgian Jesuit Antoine Sucquet with fine emblematic illustrations devised by the great baroque engraver Boetius a Bolswert (c. 1580-1633), called by Praz 'the illustrator of the sentimental and ecstatic states of the soul'. Boetius a Bolswert's exquisite refinement gives here, again in Praz' words, views of Hell and glimpses of Heaven. Man's worse drives are iconized in satyrs, ghouls, harpies, werewolves, semi-human lizards, his progress towards eternal life ever hindered by the multifarious and rapacious beast within. With his brother Schilte, Boetius was among the most sensitive and felicitous engravers to render Rubens' drawings. Sucquet's emblem book was extremely successful, with 177 editions in Latin within a decade, and many vernacular translations.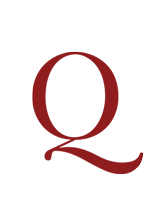 TRANSLATED BY COLERIDGE, WITH THE RETZSCH PLATES GOETHE, Johann Wolfgang von.
Faustus: from the German of Goethe.
First edition of this expanded translation of Faust (Part I), long mistakenly attributed to George Soane, but now authoritatively credited to Coleridge; issued here with the Retzsch plates which had appeared separately in 1820. 'The most striking passages and scenes ... have been translated into blank verse, and connected by a detailed description in prose' (Introduction), and it is the first substantial English translation of the work. There is also an octavo issue, without plates, from the same setting of type.