THE 'SCOTTISH' SYMPHONY
MENDELSSOHN-BARTHOLDY, Felix.
Symphonie No. 3, componirt und Ihrer Majestät der Königin Victoria von England zugeeignet … Partitur, Op. 56.
Leipzig, Breitkopf & Härtel, [1843].
8vo, pp. [4], 240; plate no. 6823, lithographed title-page, engraved music; some light spotting throughout, small water-stain to upper margin towards end; contemporary ownership signature to title and discreet stamp of the Carlsbader Musikverein at regular intervals; a good copy in contemporary half roan, spine lettered gilt, a little rubbed.
£1500

Approximately:
US $1933
€1735
Added to your basket:
Symphonie No. 3, componirt und Ihrer Majestät der Königin Victoria von England zugeeignet … Partitur, Op. 56.
First edition of Mendelssohn's 'Scottish' Symphony. It was first conceived when Mendelssohn visited Scotland during 1829, but the composer only began work in earnest ten years later.

The first performance took place in Leipzig on 3 March 1842; after its London première on 13 June Mendelssohn dedicated the work to Queen Victoria. The public reception in London was most enthusiastic with Mendelssohn receiving storms of applause not only at his own concerts but also at the concerts which he attended.

Hirsch M.287; P. W. Jones, Catalogue of the Mendelssohn Papers in the Bodleian Library, Oxford, vol. III, Tutzing, 1989, no. 784.
You may also be interested in...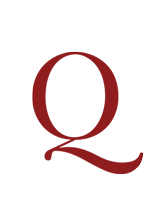 THE FIRST DICTIONARY OF MUSIC IN ENGLISH GRASSINEAU, James.
A Musical Dictionary; being a Collection of Terms and Characters, as well ancient as modern; including the historical, theoretical, and practical Parts of Music: as also, an Explanation of some Parts of the Doctrine of the Antients; interspersed with Remarks on their Method and Practice, and curious Observations on the Phœnomena of Sound mathematically considered, as it's [sic] Relations and Proportions constitute Intervals, and those again Concords and Discords. The whole carefully abstracted from the best Authors in the Greek, Latin, Italian, French, and English Languages
First edition, based largely on the Dictionnaire de Musique of Sébastien de Brossard and the musical articles in Chambers's Cyclopaedia, with some original material. One of two variant issues, this has 'A' on the title-page above the 'i' in 'Dictionary'.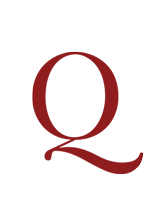 SUPERBISSIMUM AURIS JUDICIUM RAMEAU, Jean-Philippe.
Nouvelles réflexions de M. Rameau sur sa demonstration du principe de l'harmonie, servant de base à tout l'art musical théorique et pratique.
First edition; rare. 'This short treatise, which appeared in 1752, is ostensibly a postscript to Rameau's Démonstration [du principe de l'harmonie], published two years earlier. It nevertheless marks a radical shift in Rameau's thinking about the corps sonore [Rameau's term for any vibrating system which emitted harmonic partials above its fundamental frequency]. In that same year, the architect Charles Briseux (c. 1680–1754) published a Traité du beau essential dans les arts in which he used the evidence of Rameau's discoveries to demonstrate that architecture was based on the principles of harmony. Rameau seized on this corroboration of his theories, which confirmed his growing belief that the principles derived from the corps sonore were "common to all those arts of taste that have our senses for object and proportions for rules". By now, too, he had discovered the "sensationalist" psychology of John Locke . . . which held that all knowledge is acquired primarily through the senses. Rameau could thus validate the corps sonore by empirical means, in showing that it was "drawn from nature and perceptible to three of our senses" (hearing, sight, touch). This elevation of experience over reason prompted Rameau to adopt as his watchword the aphorism superbissimum auris judicium ("the judgement of the ear is best"), which appears for the first time in these Nouvelles réflexions. He set great store by this publication, sending copies to the Swiss mathematicians Jean II Bernoulli and Leonhard Euler and the Italian philosopher Francesco Maria Zanotti . . . with a request for their opinions of it' (Graham Sadler, The Rameau compendium, 2014, pp. 141–2).