THE 'SCOTTISH' SYMPHONY
MENDELSSOHN-BARTHOLDY, Felix.
Symphonie No. 3, componirt und Ihrer Majestät der Königin Victoria von England zugeeignet … Partitur, Op. 56.
Leipzig, Breitkopf & Härtel, [1843].
8vo, pp. [4], 240; plate no. 6823, lithographed title-page, engraved music; some light spotting throughout, small water-stain to upper margin towards end; contemporary ownership signature to title and discreet stamp of the Carlsbader Musikverein at regular intervals; a good copy in contemporary half roan, spine lettered gilt, a little rubbed.
£1500

Approximately:
US $1902
€1674
Added to your basket:
Symphonie No. 3, componirt und Ihrer Majestät der Königin Victoria von England zugeeignet … Partitur, Op. 56.
First edition of Mendelssohn's 'Scottish' Symphony. It was first conceived when Mendelssohn visited Scotland during 1829, but the composer only began work in earnest ten years later.

The first performance took place in Leipzig on 3 March 1842; after its London première on 13 June Mendelssohn dedicated the work to Queen Victoria. The public reception in London was most enthusiastic with Mendelssohn receiving storms of applause not only at his own concerts but also at the concerts which he attended.

Hirsch M.287; P. W. Jones, Catalogue of the Mendelssohn Papers in the Bodleian Library, Oxford, vol. III, Tutzing, 1989, no. 784.
You may also be interested in...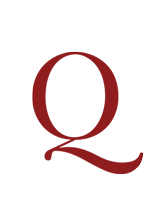 SUPERBISSIMUM AURIS JUDICIUM RAMEAU, Jean-Philippe.
Nouvelles réflexions de M. Rameau sur sa demonstration du principe de l'harmonie, servant de base à tout l'art musical théorique et pratique.
First edition; rare. 'This short treatise, which appeared in 1752, is ostensibly a postscript to Rameau's Démonstration [du principe de l'harmonie], published two years earlier. It nevertheless marks a radical shift in Rameau's thinking about the corps sonore [Rameau's term for any vibrating system which emitted harmonic partials above its fundamental frequency]. In that same year, the architect Charles Briseux (c. 1680–1754) published a Traité du beau essential dans les arts in which he used the evidence of Rameau's discoveries to demonstrate that architecture was based on the principles of harmony. Rameau seized on this corroboration of his theories, which confirmed his growing belief that the principles derived from the corps sonore were "common to all those arts of taste that have our senses for object and proportions for rules". By now, too, he had discovered the "sensationalist" psychology of John Locke . . . which held that all knowledge is acquired primarily through the senses. Rameau could thus validate the corps sonore by empirical means, in showing that it was "drawn from nature and perceptible to three of our senses" (hearing, sight, touch). This elevation of experience over reason prompted Rameau to adopt as his watchword the aphorism superbissimum auris judicium ("the judgement of the ear is best"), which appears for the first time in these Nouvelles réflexions. He set great store by this publication, sending copies to the Swiss mathematicians Jean II Bernoulli and Leonhard Euler and the Italian philosopher Francesco Maria Zanotti . . . with a request for their opinions of it' (Graham Sadler, The Rameau compendium, 2014, pp. 141–2).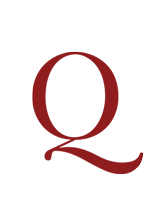 THE HANDEL COMMEMORATION CONCERTSDEDICATION BY SAMUEL JOHNSON BURNEY, Charles.
An Account of the musical Performances in Westminster-Abbey, and the Pantheon, May 26th, 27th, 29th; and June the 3d, and 5th, 1784. In Commemoration of Handel ...
First edition. The Handel Commemoration Concerts of 1784, conceived the previous year by Viscount Fitzwilliam, Sir Watkins Williams Wynn and Joah Bates to celebrate the centenary of the birth of George Frederick Handel, were performances on a scale then unprecedented in England. On the morning of Wednesday 26 May 1784 at Westminster Abbey (where Handel is buried), 525 musicians and singers performed the Dettingen Te Deum, one of the Coronation Anthems, one of the Chandos Anthems, part of the Funeral Anthem, and a few shorter pieces. The next evening at the Pantheon a smaller group performed various songs and choruses, sacred and secular, four concertos, and an overture, and on the Saturday morning the full company returned to the Abbey to perform 'Messiah'. So successful were the concerts in the Abbey that they were repeated in full the next week. The event raised £6000 for the Royal Society of Musicians, and £1000 for the Westminster Hospital.