'ATMOSPHERIC AND FAITHFUL'
MENDES PINTO, Fernão (Bernard FIGUIER, translator).
Les voyages advantureux de Fernand Mendez Pinto. Fidelement traduicts de portugais en françois par le Sieur Bernard Figuier gentil-homme portugais. Et dediez à Monseigneur le Cardinal de Richelieu.
Paris: Mathurin Henault, 1628.
4to (234 x 162mm), pp. [xvi], 1193, [14], title printed in red and black, woodcut initials and headpieces; some light browning and a few isolated spots, minor dampstain affecting some upper margins; 17th-century French calf, spine richly gilt; rubbed, skilfully rebacked preserving spine compartments, corners restored, nonetheless a very good copy; provenance: 'Mad[ame] La Marquise d'Agoult' (18th-century ownership inscription on front free endpaper).
£4750

Approximately:
US $6470
€5337
Added to your basket:
Les voyages advantureux de Fernand Mendez Pinto. Fidelement traduicts de portugais en françois par le Sieur Bernard Figuier gentil-homme portugais. Et dediez à Monseigneur le Cardinal de Richelieu.
First edition in French of Mendes Pinto's celebrated travel account; rare. The original Portuguese edition was published in 1614, although the first draft of the book had been completed by 1569. The present 'atmospheric and faithful French translation' (Lach, Asia in the Making of Europe, III, p. 401) is by Bernard Figuier (probably Bernardo Figueiro) and was reprinted in 1645 and 1663. Figuier seems to have made use of both Portuguese and Spanish versions for his translation.

Mendes Pinto sailed from Lisbon for India in 1537 and spent the next 20 years travelling extensively in Asia and the Far East, including the Malay Peninsula, Thailand, Vietnam, Burma, China and Japan. 'The veracity of his lively account of his "peregrinations" (as he called them) has been challenged, but although his tales may be exaggerated and in some cases borrowed, they remain entertaining, and the work is considered a classic of Portuguese literature. Mendes Pinto claimed to be one of the first Europeans to enter Japan, in 1542 or 1543, and to have introduced the musket there […]. While a number of the details of his work are obviously taken from other accounts, such as the visits to Ethiopia and Tibet, the overall picture of Asia in the first half of the sixteenth century has undoubted authenticity' (Hill p. 400).

'Gifted with keen imagination, [Mendes Pinto] could exaggerate when expediency required, but he knew that in the account of his travels exaggeration was not expedient, and he was constantly on guard against the notorious scepticism of his fellow-countrymen. He may have heightened the colour occasionally, but as a rule he writes with restraint, although with delight in a good story and skill in bringing out the dramatic side of events. It is one of the charms of his work that it is very definite in dates and figures, but this also, through inevitable errors and misprints, afforded a handle to the pedantry of critics [...]. But [...] modern travellers have unequivocally confirmed the more favourable verdict and corroborated his detailed descriptions of Eastern countries. The mystery of the East, the heavy scent of its cities, its fervent rites and immemorial customs, as well as the magic of adventure, haunt his pages. A hundred pictures refuse to fade from the memory, whether they are of silk-laden Chinese junks or jars of gold dust, vivid descriptions of shipwreck [...] or the awful pathos of the Queen of Martavão's death, the sketch of a supercilious Chinese mandarin or of St. Francis Xavier tramping through Japan' (A.F.G. Bell, Portuguese Literature, 1922, pp. 224–5).

Cordier Japonica 37 and Indosinica 111; Löwendahl 76; cf. Hill 1146 (first English edition of 1653).
You may also be interested in...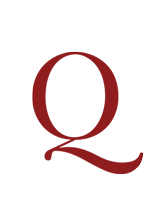 [MAFFEI, Giovanni Pietro and Emanuel ACOSTA.]
Rerum a societate Jesu in oriente gestarum volume. In quo hæc ferme continentur. De rebus Indicis ad annum usque ... MDLXVIII, commentaries ... Acostæ ... recognitus, et Latinitate donatus. De rebus Indicis ad annum usque MDLXX, epistolarum liber I. De Japonicis rebus ad annum usque MDLXV, epistolarum libri V. Omnes ... recogniti, et in Latinum ex Hispanico sermone conversi. Ad calcem operis, epistolæ duæ ... additæ sunt, de LII, e Societate Jesu, pro fide Catholica nuper occisis. Accessit etiam specimen quoddam literarum vocumq[ue] Japonicarum.
Third and best edition of the earliest detailed history of the Jesuit missions in the East, especially Japan. Included for the first time in this edition are five pages of Japanese characters in printed facsimile, 'Specimen quoddam litterarum vocumque Japonicarum; desumptum e regis Bungi diplomate' (ff. 225–8), which reproduce a letter by the daimyo of Bungo (Kyushu), Otomo Sorin, permitting the Jesuits to build a church on his land in 1552; this letter was not included in the two previous editions (Dillingen, 1571; Paris, 1572). As Alden notes, the present 1573 Naples edition also includes material on the martyrdom of Inácio de Azevedo and other Jesuits en route to Brazil (ff. 229–236). Some copies of this edition have a variant title-page with the imprint 'in ædibus Decii Lachæi'.
AN INSCRIBED PRESENTATION COPY OF ESTRIDGE'S RARE, PHOTOGRAPHICALLY-ILLUSTRATED ACCOUNT OF THE SEY ESTRIDGE, Henry Watley.
Six Years in Seychelles; with Photographs from Original Drawings.
First edition. Following a period in the army, Estridge (1837-1902) was appointed Collector of Customs at Mahé in the Seychelles (probably in 1880), and held the position until 1885, when he returned to England. In 1886 he took up the position of Receiver and Accountant-General, British Bechuanaland (and was elected a fellow of the Royal Colonial Institute in the same year), remaining in the country until 1888, when he retired to England.