INDISPENSABLE
MENGER, Anton.
Das Recht auf den vollen Arbeitsertrag in geschichtlicher Darstellung.
Stuttgart, J. G. Cotta, 1886.
8vo, pp. x, 171, [1] blank; some pencil underlining and side-ruling; modern cloth, typed paper spine label.
£450

Approximately:
US $566
€502
Added to your basket:
Das Recht auf den vollen Arbeitsertrag in geschichtlicher Darstellung.
First edition of a work described by Gide and Rist as 'indispensable à consulter pour l'histoire du socialisme'. There are chapters on Godwin, Hall, Thompson, Saint-Simon and his followers, Proudhon, Rodbertus, Marx, Louis Blanc and Ferdinand Lassalle.

Schumpeter p. 480; Einaudi has only the English and French translations; see Histoire des Doctrines economiques depuis les physiocrates jusqu'à nos jours.
You may also be interested in...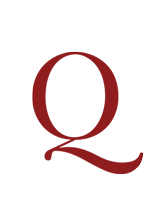 MODEL OF A CALCULATING MACHINE JEVONS, William Stanley.
'Preliminary account of certain logical inventions', communicated March 19th, 1866 [in: Proceedings of the Literary and Philosophical Society of Liverpool. During the fifty-fifth session, 1865-66. No. XX]. London, Longman …, Liverpool, Marples, 1867.
First edition of the account of Jevons' communication on the 'logical abacus' and the 'logical machine', a precursor of his later 'logical piano'. Jevons had experimented with different forms of teaching aids before creating his logical piano. On this occasion, early in his career, Jevons (pp. 177-179) organized a practical demonstration and set forth the purpose and functions of his newly devised calculating and logical machine– a comparatively simple device consisting of a number of marked blocks of wood that could be manipulated on a series of shelves to produce the solution to a logical problem. He considers his work within the tradition of 'mechanical logic', from Aristotle to Babbage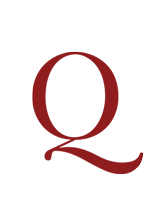 PELLISSERY, Roch-Antoine de.
Eloge politique de Colbert: qui n'a point été présenté à l'Academie Française pour le prix de la St. Louis 1773.
First edition. This work provides a detailed examination of Colbert's financial and economic work, with detailed information about the situation in France since his ministry. Colbert was the contrôleur général under Louis XIV and a firm believer in the mercantilist doctrine that the expansion of commerce was essential for the wealth of the state. He was less interested in internal trade and maintained restrictions and tariffs which in effect left the internal economy stagnant. The Physiocrats were to oppose this approach in favour of strengthening and liberalising the internal economy; Turgot tried to dismantle many elements of Colbert's system.