MIKE SEABORNE.
Commercial Street, Spitalfields, Tower Hamlets,
January 2005
Pigment print on fibre-based paper, 10 x 10 inches (25.4 x 25.4 cm.), signed, titled, dated and numbered 5/10 in pencil on verso.
£600 + VAT

Approximately:
US $787
€671
You may also be interested in...
THE ENGLISH: BEAUTIFUL BUT FLIGHTY GÉNIE ANGLOIS (LE),
ou histoire abrégée des revolutions fréquentes de la Grande-Bretagne; par un esprit desintéressé.
First and only edition of this curious children's history of England in French, up to the death of Queen Anne in 1714.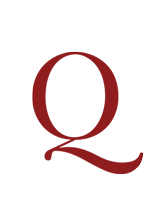 WILLIS, George Brandor.
View of Bayonne, taken from the sand hills on the left of the Adour, when occupied by the British forces on the 12 of March 1814, by Lieutenant George B. Willis, of the Royal Artillery. Dedicated with permission to the Rt. Hon. Earl Mulgrave, Master General of the Ordnance, &c. &c. &c. This print is intended to commemorate the illustrious return of Field Marshal the Duke of Wellington, and that proud period, when after a glorious career of victory, and the deliverance of Spain and Portugal by British valour and perseverance, the English standard was planted before the walls of Bayonne, and the legitimate sovereign of France recalled to add his seal to the general peace of Europe!
On his return from the Peninsular campaign, Wellington first took his seat in the House of Lords and was officially welcomed by the Queen at Buckingham House on 28 June, four days after the publication of this tribute by Edward Orme.