MIKE SEABORNE.
Commercial Street, Spitalfields, Tower Hamlets,
January 2005
Pigment print on fibre-based paper, 10 x 10 inches (25.4 x 25.4 cm.), signed, titled, dated and numbered 5/10 in pencil on verso.
£600 + VAT

Approximately:
US $760
€669
Added to your basket:
Commercial Street, Spitalfields, Tower Hamlets,
You may also be interested in...
[BEER, Johann Christoph.]
Kurtzer Entwurff dess Lebens der Könige in Engelland von der Zeit an als die Sachsen und Angeln sich derselben Insul bemächtiget biss auf die jetzige Regierung. Mit schönen Kupffer-Figuren und Conterfäiten der Könige gezieret.
Second, corrected and improved, edition (first 1671) of this attractive German survey of English kings and queens. After describing the rulers in the seven Anglo-Saxon kingdoms of England (Wessex, Sussex, Essex, Kent, East Anglia, Northumbria, and Mercia), Beer discusses the kings from Egbert to Harold II before devoting the remainder of his work to monarchs from William the Conqueror to Charles II, who are depicted on the accompanying plates together with their escutcheons and the dates of their reigns. Important epithets are given, such as 'Bellus Clericus' (Beauclerc) for Henry I, and 'Cor Leonis' (Lionheart) for Richard I, shown with a lion at his feet and a bolt in his shoulder. Beer (1638-1712) was something of an expert on European monarchs, also publishing works on the rulers of Austria, Hungary, Spain, Denmark, and Sweden.
 
BL German 1601-1700, B613; VD17 23:312763A. COPAC shows copies at the British Library and Oxford only.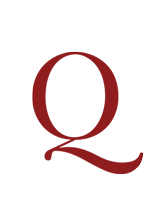 [SOCIETY OF ARTISTS.]
A Catalogue of the Pictures, Sculptures, Models, Designs in Architecture, Drawings, Prints, &c. Exhibited by the Society of Artists of Great-Britain, at their New Room, near Exeter-Exchange, Strand. April the twenty-fifth, 1774, the fifteenth Year of exhibiting …
First edition of the Catalogue for the selling exhibition of 1774. The Society of Artists emerged in 1760 as a loose association of artists, including Joshua Reynolds and Francis Hayman, who wanted greater control over exhibitions of their work than they experienced under William Shipley's Society of Arts (est. 1754). They held an alternative exhibition in London, May 1761, and in 1765 obtained a Royal Charter as the 'Incorporated Society of Artists of Great Britain'. By 1774, however, the leading artists had joined the more prestigious Royal Academy, founded in 1769, although there are still examples here of paintings contributed by George Stubbs ('A portrait of a horse') and Joseph Wright of Derby (his celebrated 'The old man and death').