MIKE SEABORNE.
Redchurch Street/Bethnal Green Road, Tower Hamlets,
June 2004
Pigment print on fibre-based paper, 10 x 10 inches (25.4 x 25.4 cm.), signed, titled, dated and numbered 5/10 in pencil on verso.
£600 + VAT

Approximately:
US $764
€684
Added to your basket:
Redchurch Street/Bethnal Green Road, Tower Hamlets,
You may also be interested in...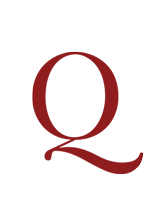 WITH CHARMING PLATES HOWITT, Samuel.
The angler's manual; or, concise lessons of experience, which the proficient in the delightful recreation of angling will not despise, and the learner will find the advantage of practising ... Embellished with twelve plates, of fish, fishing, baits, and tackle, designed and etched by S. Howitt.
First edition of this angling classic, with excellent plates by the painter and etcher Howitt (1756/7-1823), depicting a variety of fish, as well as charming scenes of minnow-, fly-, pike- and float-fishing. A keen sportsman, hunter, rider and angler, Howitt became a professional artist when financial difficulties forced him to earn a living, exhibiting at the Royal Academy and illustrating many sporting and zoological books. His early work was influenced by his brother-in-law Thomas Rowlandson but he soon developed his own style, capturing rural sport with great fluidity and excitement.
ROBINSONADE [DUCRAY-DUMINIL, François Guillaume].
Ambrose and Eleanor; or, the Adventures of two Children deserted on an uninhabited Island. Translated from the French. With Alterations, adapting it to the Perusal of Youth, for whose Amusement and Instruction it is designed. By [Lucy Peacock] the Author of the Adventures of the six Princesses of Babylon, Juvenile Magazine, Visit for a Week, &c. Second Edition.
Second English edition (first 1796), a translation of Lolotte et Fanfan (1788). Lucy Peacock kept a shop on Oxford Street which stocked her own and other juvenile tales. Lolotte et Fanfan (1788) evidently appealed for its didactic potential, but required significant editing: 'many characters and scenes woven into the original, could neither afford pleasure nor advantage to a juvenile reader'.