MIKE SEABORNE.
Redchurch Street/Bethnal Green Road, Tower Hamlets,
June 2004
Pigment print on fibre-based paper, 10 x 10 inches (25.4 x 25.4 cm.), signed, titled, dated and numbered 5/10 in pencil on verso.
£600 + VAT

Approximately:
US $747
€676
Added to your basket:
Redchurch Street/Bethnal Green Road, Tower Hamlets,
You may also be interested in...
SWIFTIANA [TORBUCK, John].
A Collection of Welsh Travels and Memoirs of Wales. Containing I. The Briton Describ'd, or a Journey thro' Wales: Being a pleasant Relation of D__n S___t's Journey to that ancient Kingdom … II. A Trip to North Wales, by a Barrister of the Temple. III. A Funeral Sermon, preach'd by the Parson of Langwillin. IV. Muscipila; or the Welsh Mouse-Trap, a Poem. The Whole collected by J. T. a mighty Lover of Welsh Travels.
First edition of this compilation of whimsical works about Wales, reissued and published as though under the auspices of Swift.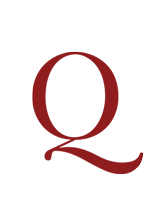 ELIZABETHAN SCHOOL BOOK OCLAND, Christopher.
Anglorum praelia, ab Anno Domini. 1327. anno nimirum primo inclytissimi Principis Eduardi eius nominis tertii, usque ad Annu[m] Domini 1558. Carmine summatim perstricta. Item. De pacatissimo Angliae statu, imperante Elizabetha, compendiosa narratio . . . Hiis Alexandri Nevilli Kettum: tum propter argumenti similitudinem, tum propter orationis elegantiam adiunximus.
First published in 1580, this is one of three closely similar 1582 editions of Ocland's Anglorum proelia which add two works at the end: Ocland's Eirēnarchia (a continuation of Anglorum proelia first published in 1582) and Alexander Neville's account of the 1549 Norfolk rising, De furoribus Norfolciensium Ketto duce (first published in 1575).