MILNER, Joseph.
Practical Sermons, by the late Rev. Joseph Milner, M. A. Master of the Grammar School, and Vicar of the Holy Trinity Church, in Kingston upon Hull. To which is prefixed an Account of the Life and Character of the Author …
York: Printed by G. Peacock; and sold by Mathews … London; Deighton, Cambridge [and others in York, Hull, Leeds and Halifax]. 1800.
8vo., pp. [12], lx, 396; title-page dusty, paper laid to down to verso to obscure several early ownership inscriptions; early half calf, rubbed, later spine label; presentation inscription from J. Massey to Airedale College Library (bookplate, later library stamp of Nazarene College).
£175

Approximately:
US $229
€195
First edition, rare, collecting 21 sermons with a biography of Milner (1745-1797), headmaster of Hull Grammar School and church historian. Milner was largely responsible for a revival in fortune of the Grammar School, where he took charge in 1767. As a clergyman he leaned towards a moderate Calvinism with Methodist influence, and helped established Hull as a major centre for Evangelicalism by the end of the century. The living of Holy Trinity came to him shortly before his death, at the persuasion of William Wilberforce.

ESTC and COPAC show two copies only: York Minster and Lampeter. A second edition followed in 1801, and several further editions and additional volumes appeared 1809-1830.
You may also be interested in...
MEMOIRS OF A 'PRINCE PLEIN D'HONNEUR' ESTE, Rinaldo d'.
Memoires de monsieur le cardinal Reynard d'Este, protecteur & directeur des affaires de France en cour de Rome. Depuis l'an 1657 jusques au dernier de Septembre 1673 ... où on void tout ce qui s'est passé de remarquable, tant à Rome qu'en d'autres lieux ... Premiere [- seconde] partie.
Rare first edition of this memoir of the career of the influential Italian cardinal Rinaldo d'Este (1618-1673), compiled by one of his entourage who served with him for 16 years. Born in Modena, son of duke Alfonso III, Este was brought up in France, entered the church, and rose quickly. Elected cardinal in 1641, he became the leader of the French faction at Rome, the 'protecteur de la France' at the papal court. Over the coming decades, Este played a tricky role in balancing the interests of Modena, the pope, and Louis XIV, especially under the papacy of the Spanish-backed Alexander VII. While his timidity prevented him from scaling greater heights, there is no doubt that he played a significant role in the European politico-religious affairs of his day. Louis XIV described him as a 'prince plein d'honneur', and a man 'de grande suffisance et dextérité dans le maniement des affaires', making him abbot of Cluny in succession to Mazarin. The Memoires contains transcriptions of some of Este's considerable correspondence, including letters to Henri-Auguste de Loménie, comte de Brienne, secretary of state for foreign affairs under Mazarin.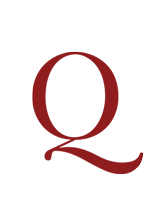 HOOKER, Richard.
Of the Lawes of Ecclesiastical Politie, eight Bookes [Bound with:] Certayne Divine Tractates … London, Printed by W. Stansby. 1622 [–1631].
Fourth edition, first issue, of the Preface and Books 1-4 (first published in 1593), third edition of Book 5 (first published in 1597), bound here with the third edition of 'Certayne Divine Tractates' (1631), issued with a 1622 general title-page (rather than the usual 1632).