MILTON, John. Paolo ROLLI, translator.
Del Paradiso perduto Poema inglese.
Londra, Presso Carlo Bennet, 1736.
Folio, pp. [2], iv, [24], 397 (recte 399), [1, blank], 4, with three fine portraits, of Milton, Frederick Prince of Wales, and Rolli, the last two mezzotints; woodcut head- and tail-pieces and initials; a very good copy in contemporary quarter reversed calf and marbled boards, black morocco label.
£1250

Approximately:
US $1613
€1491
Added to your basket:
Del Paradiso perduto Poema inglese.
First edition of the first complete Italian translation of Milton's Paradise Lost, the second issue, with a cancel title-page dated 1736 and further enumerating Rolli's academic titles. Rolli started to work on this translation in 1719, publishing the first six books in London in 1729. Still incomplete, Rolli's work was placed on the Index librorum prohibitorum in January 1732. The complete translation was finally published in 1735 by Charles Bennet ('Despite the change in imprint to Charles Bennet, Samuel Aris [who had printed the first six books] probably printed the entire poem, for his signed ornaments appear on sheets throughout the work', Coleridge, p. 207), and then often reprinted throughout the eighteenth century.

In a letter of November 1734 Rolli himself described the circumstances of this edition: 'I am preparing the edition of Paradise Lost, the last six books are already printed, and many sheets of the first part reprinted, wherever it was necessary to refine or make changes; a few pages of variants will also be added. The merciful Prince of Wales, devoted to literature, who is now reading Orlando Furioso with me, favours me so much that I consider myself very lucky. He has incited me to finish my work, which I had neglected; I did not want to start a subscription, which is nowadays considered as outright begging, and he gave me one hundred pounds for the publication' (BCEM, Autografi Campori, Rolli, our translation).

Paolo Antonio Rolli (1687-1765) lived in London from 1715 to 1744. There 'he was well known and liked in musical and literary circles as a poet, librettist, translator and editor [...] He had already established a literary reputation in Italy, when he had been invited back to London by Thomas Herbert, eighth earl of Pembroke […] to serve in his household as an Italian teacher' (Taylor, Foreign-language printing in London 1500-1900, p. 159). He later became preceptor to the Prince of Wales and the Royal Princesses.

Coleridge, Milton, 161c; Wickenheiser 635.
You may also be interested in...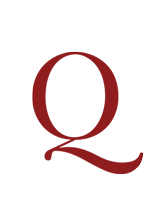 PEACOCK'S LAST AND MOST AMBITIOUS POEM PEACOCK, Thomas Love.
Rhododaphne: or the Thessalian Spell. A Poem.
First edition. A mythological narrative set in ancient Thessaly, Rhododaphne tells the story of the shepherd boy Anthemion, in love with the mortal girl Calliroë, and of the nymph Rhododaphne, who carries him off to her enchanted palace. When Rhododaphne is destroyed by Heavenly or Uranian love – pure passion for the good and the beautiful – the mortal lovers are reunited.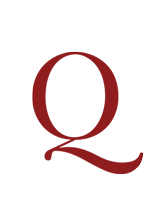 HUGHES, Langston and BONTEMPS, Arna (edit.); ZHANG QI (transl.).
Hei ren shi xuan [The poetry of the Negro].

Very rare second edition (first edition 1957) of the Chinese translation of The poetry of the Negro, 1746 – 1949, an anthology of poems by African American writers first published in the United States in 1949 and including, amongst others, George Moses Horton, James Weldon Johnson, Paul Lawrence Dunbar, Margaret Walker, Countee Cullen, Melvin Tolson, as well as Langston Hughes, the editor of the collection, and Caribbean poets such as Claude McKay.