MILTON AGAINST THE BISHOPS
[MILTON, John.]
Of Reformation. Touching Church-Discipline in England: and the Causes that hitherto have hindered it. Two Bookes, written to a Freind.
[London], Printed, for Thomas Underhill 1641
Small 4to., pp. [4], 90, [2, blank]; lightly washed, small rust hole in leaf I1, but a very good copy in full red crushed levant by Rivière.
£2400

Approximately:
US $3394
€2749
First edition of Milton's first prose work.

Addressed to an unnamed friend, quite probably Milton's sometime tutor Thomas Young, one of the divines writing under the joint pseudonym SMECTYMNUUS, Of Reformation was Milton's first contribution to the debate on episcopacy then raging in the Long Parliament following the 'Root and Branch' petition and the impeachment of Archbishop Laud. The debate was attended by a flurry of pamphlets on both sides, notably between the Smectymnuans and Bishops Hall and Ussher. Although Of Reformation is a temperate historical discussion – Milton's tone was to change in the later tracts – it identified him firmly with the Puritan cause. 'For the first and last time in his life', says Parker, 'Milton found himself on the winning side'.

Wing M 2134; Parker, pp. 847-8; Coleridge 42.
You may also be interested in...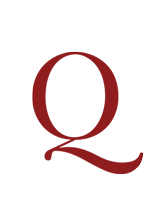 MEXICO, FOR BRITISH YOUTH DILWORTH, W. H.
The History of the Conquest of Mexico, by the celebrated Hernan Cortes. Containing a faithful and entertaining Detail of all his amazing Victories, in that vast Empire, its Laws, Customs, Religion, &c. A Work abounding with Strokes of Generalship, and the most refined Maxims of civil Policy. To which is added, the Voyage of Vasco de Gama, extracted from Osorio, Bishop of Sylves. Published for the Improvement and Entertainment of the British Youth of both Sexes …
First edition, very scarce, of a history of the conquistadores for young readers, loosely derived from Antonio Solís de Ribadeneyra's Historia de la Conquista de México.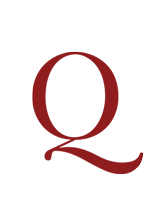 CHRISTIAN UTOPIA MOLINIER, Etienne.
A Mirrour for Christian States: or, a Table of politick Vertues considerable amongst Christians. Divided, into three Bookes. Reviewed, and augmented, by E. Molinier, of Tolose Priest, and Doctor of Divinitie. And by him dedicated, [t]o the most illustrious Lord, the Lord Cardinall of Valette, Archbishop of Tolose. Translated into English, by William Tyrwhit, Sen. Esquire …
First edition in English of Les Politiques chrestiennes ou tableau des vertus politiques considérées en l'estat chrestien (Paris, 1621); these sheets were reissued the following year with a cancel title-page as Essayes: or, morall and politicall Discourses.