[MIRABEAU, Victor de Riquetti, Marquis de].
Élémens de la Philosophie rurale.
The Hague, 'chez les Libraires associés', 1767.
Small 8vo, pp. [6], cvi, 340 + errata leaf; with a folding engraved table of the Tableau économique; A4 a cancel; occasional pencil annotations, but a good copy in contemporary mottled calf, rebacked, original spine preserved, marbled edges.
£2750

Approximately:
US $3529
€3014
Added to your basket:
Élémens de la Philosophie rurale.
First edition. The Élémens is a slightly abridged version of the Philosophie rurale (1763), 'the first of the four text-books of physiocrat orthodoxy' (Schumpeter, p. 225). Linguet's Théorie des loix civiles had appeared shortly before this work, and in the Discours préliminaire, Mirabeau presents the basic principles of economic science which, he says, will defeat those put forward by Linguet.

Einaudi 3948; Goldsmiths' 10275; Higgs 3977; INED 3197; Kress 647; Mattioli 2434.
You may also be interested in...
'WHAT IS THERE LIKE TRAVELLING?' BECKETT, Ernest William, 2nd Baron Grimthorpe.
Manuscript diaries descriptive of a voyage around the world.
An intriguing set of travel diaries kept by Ernest Bennett (1856-1917), banker, Conservative politician, dilettante and philanderer, lover of Alice Keppel (long-time mistress of Edward VII) and rumoured father of Violet Trefusis. Schooled at Eton, Beckett briefly attended Trinity College, Cambridge, but left during his first year in order to travel.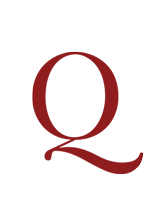 A PRINCE OF THIEVES [CARTOUCHE.]
The Life and Actions of Lewis Dominique Cartouche: who was broke alive upon the Wheel at Paris, Nov. 28. 1721. N.S. Relating at large his remarkable Adventures, desperate Enterprises, and various Escapes. With an Account of his Behaviour under Sentence, and upon the Scaffold; and the Manner of his Execution. Translated from the French.
First edition in English, published in the same year as the French original. Louis Dominique Bourguignon, alias 'Cartouche' (1693-1721), began his life of crime stealing fruit from women at the gates of his Jesuit school and books from his wealthy classmates. To avoid punishment for theft he fled Paris, and a foray among the gypsies taught him 'all the Cant that the Thieves use among themselves; and how to conceal Thefts after he had committed them'. Once more in Paris he worked as a pick-pocket, marrying into a family of thieves, then as an informant to the Lt.-Gen. of Police, Marc René de Voyer, marquis d'Argenson: 'None of his old Comrades escaped, who had ever affronted or provoked him'. A brief and accidental career in the army was cut short by the Peace of Utrecht in 1719, and Cartouche recruited from among his newly unemployed companions an underworld 'Confederacy' with its own strict 'Laws'. Its 200 members comprised burglars, pickpockets, fences and prostitutes, and 'in a little time nothing else was talk'd of in Paris, but Robberies in the Streets, Murders, and Assassinations upon the Pont Neuf.' Forced into hiding by his increasing notoriety, he slept in a different bed every night, until his final betrayal and arrest in 1721. Ballads were composed, plays improvised, portraits engraved, and all Paris visited him in prison – 'there was a certain je ne scay quoy, either of Awe or Majesty in his Countenance' – before he was broken on the wheel.