MISES, Richard von.
Kleines Lehrbuch des Positivismus. Einführing in die empiristische Wissenschaftsauffassung.
The Hague, W. P. van Stockum & son, 1939.
Large 8vo, pp. xii, 467, [1] blank; ink ownership inscription (dated 1944) to the front free endpaper; edges lightly browned throughout; a good copy in the original cloth-backed boards, spine a little darkened.
£150

Approximately:
US $212
€171
First edition, published as Vol. I in the Library of Unified Science Book Series, for which Neurath was editor-in-chief, and Carnap, Philipp Frank, Jørgen Jørgensen and Charles W. Morris were associate editors.

The author, Richard von Mises (1883–1953), was the younger brother of the prominent economist Ludwig and is well known for his work in probability theory.
You may also be interested in...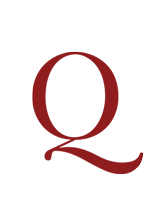 AZUNI, Domenico Alberto.
Systême universel de principes du droit maritime de l'Europe . . . Traduit de l'italien, avec des additions du même auteur.
First French edition. Azuni's own translation, with additions, of his principal work on maritime law, Sistema universale dei principii del diritto marittimo dell' Europa (1795). 'The first volume . . . is devoted to the sea and to the rights that can be exerted over it, and has an almost exclusively historical character. The author narrates the history of the maritime power of the chief states; considers the various theories relating to the extension of territorial waters; examines what rights can be exerted over them and over fisheries, straits, bays, gulfs and anchorages, and briefly passes in review the maritime laws of the principal states of his time. In the second book, which deals with the maritime law of Europe in wartime, he deals especially with relations between belligerents and neutrals . . . . [He] shows that neutrality is founded not only on particular treaties between the neutrals and the belligerents but also on the very nature of international relations. The sole obligation incumbent on neutrals is to remain impartial. In all other things they have the right to continue as before their relations with the belligerents . . . . Azuni extends the jurisdiction of neutral courts on prizes taken to them and in cases of litigation as to the neutral or enemy quality of goods and ships, especially if the goods and ships are claimed by subjects of the local sovereign. The last part of the book deals briefly with the right of asylum, with reprisals in time of peace, with privateers and pirates' (Sereni, The Italian conception of international law p. 146).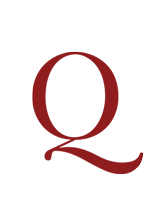 MARX, Karl.
Liberali i Vlasti.
First Russian collected edition of this collection of articles from the Neue Rheinische Zeitung, translated from the German by Andrei Radzishevsky, edited and with a foreword by A. Lunacharsky, published as number 272 in the 'Cheap Library' series of the 'Znanie' press. .