PIOUS PAWNING
[MONS PIETATIS.]
Constituciones del Real Monte de Piedad, que baxo la proteccion de su Majestad Catholica ha erigido en la ciudad de Barcelona …
Barcelona, Francisco Suriá, [1751].
Folio, pp. [4], 12; title within typographic border with woodcut royal arms at head, large woodcut of the Virgin Mary on verso, woodcut initials; neat paper repairs to inner upper margin of last leaf and to outer margin of title; in modern blue cloth with printed paper label to upper board.
£650

Approximately:
US $797
€755
Added to your basket:
Constituciones del Real Monte de Piedad, que baxo la proteccion de su Majestad Catholica ha erigido en la ciudad de Barcelona …
First edition, extremely rare, of the constitution of the first mons pietatis to be established in Barcelona, granted by Fernando VI on 28 January 1751.

First developed in late-medieval Italy, charitable montes pietatis ('funds of piety') offered low-interest credit against pawned goods, to keep those in need of short-term financial aid from turning to more exploitative lenders. The Real Monte de Piedad was the first to be established in Barcelona.

Not in Palau. OCLC finds one copy only, at Barcelona.
You may also be interested in...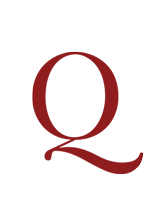 DOZY, Reinhart Pieter Anne (Francis Griffin STOKES, translator).
Spanish Islam: a history of the Moslems in Spain . . . translated with a biographical introduction and additional notes by Francis Griffin Stokes.
First edition in English of Dozy's comprehensive history of Islamic Spain from AD 711 to 1110, first published in 1861 as Histoire des Musulmans d'Espagne.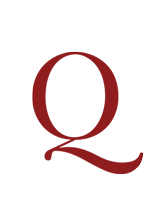 CHAPMAN, Abel, and Walter J. BUCK.
Wild Spain (España agreste). Records of sport with rifle, rod, and gun, natural history and exploration . . . With 174 illustrations, mostly by the authors.
First edition. 'An excellent book on sport in Spain' (Schwerdt). 'In "Wild Spain" we endeavour to describe a little-known land from a point of view hitherto almost unoccupied – that of the sportsman-naturalist . . . . During more than twenty years the authors have undertaken sporting expeditions into various parts of Spain – chiefly in Andalucia, but including, at one time or another, nearly all the western provinces from the Mediterranean to Biscay. A love of wild sport has been, perhaps, the leading motive; but the study of natural history has hardly been of secondary importance. In pursuit of these twin objects we have spared neither time nor trouble, spending weeks – sometimes months – at a time, in the sierras and wildernesses of Spain, bivouacing wherever night overtook us, or the chances of sport might dictate, and camping-out on the glorious snow-clad cordilleras' (preface).