A PRELUDE TO L'ESPRIT DES LOIS
MONTESQUIEU, Charles de Secondat.
Histoire véritable publiée d'après un nouveau manuscrit avec une introduction et des notes par L. de Bordes de Fortage.
Bordeaux, G. Gounouilhou, 1902.
4to, pp. xvi, 74, [6]; title in red and black, printed on pink paper; small stain to lower margin p. viii-ix; a very good copy in early 20th-century half morocco over marbled boards, gilt-lettered spine, marbled endpapers, original printed wrappers bound in (slightly foxed); with a presentation inscription from the editor on front flyleaf.
£250

Approximately:
US $342
€282
Added to your basket:
Histoire véritable publiée d'après un nouveau manuscrit avec une introduction et des notes par L. de Bordes de Fortage.
Second edition of Montesquieu's philosophical, quasi-oriental tale, a prelude to his great work L'Esprit des lois. Written in the 1730s and again in 1754, and influenced by Lucian and the 18th-century vogue for oriental fiction, the Histoire véritable remained unpublished until 1892. This 1902 second edition is based on a manuscript written prior to that used for the first. The Histoire is a fabulous account of the numerous animal and human incarnations experienced by its narrator: as a little dog he is persecuted by his mistress, while as an ox he is worshipped by the Egyptians; as a human his soul occupies the bodies of a hangman, a cuckolded husband, an underfed poet, a courtier, a fop, a virtuous woman, a eunuch, an African chief, a king's fool, among many others. 'The different reincarnations are so many opportunities to expose human turpitude from the inside and to underscore, from the vantage point of a single conscience, retrospectively enlightened, the corruption and wickedness of men ... Montesquieu's originality is to create, based on conventional processes of narrative fiction at the time, a philosophical tale inducing meditation about the conditions of virtue and happiness ... The Histoire véritable would also raise, in the story's framework, questions to which L'Esprit des lois would try to respond: how to reconcile relativism and norms of universal justice, articulate uniformity and diversity, find constancy in change? To this degree, the work would be, as Alberto Postigliola put it, an "epistemological prelude" to its author's major work' (Carole Dornier in Dictionnaire Montesquieu).

Provenance: Inscribed by the editor Louis de Bordes de Fortage to the bookseller Marcel Mounastre-Picamilh.
You may also be interested in...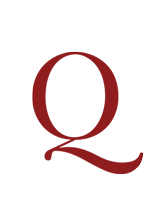 A BIBLIOPHILE BUYING BACK HIS OWN BOOKS ERASMUS, Desiderius and Gerard LISTRIUS (commentator).
Moriæ encomium … epistolæ aliquot in fine additæ.
Second Maire edition of Erasmus' Praise of Folly, in a handsome binding by Simier, from the celebrated library of the count De la Bédoyère, and appearing in the catalogues of both dispersals of his library.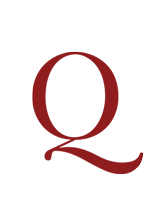 CENTENARY OF THE GLORIOUS REVOLUTION PRICE, Richard.
A Discourse on the love of our country, delivered on Nov. 4, 1789, at the meeting-house in the Old Jewry, to the Society for Commemorating the Revolution in Great Britain. With an appendix ... Third edition, with additions to the appendix, containing communications from France occasioned by the congratulatory address of the Revolution Society to the National Assembly of France, with the answers to them ...
Third, expanded edition (first 1789). Philosopher, demographer, and political radical, Price (1723–91) 'welcomed with great enthusiasm the opening events of the French Revolution, holding that the French were doing for themselves what the British had done in the revolution of 1688 and what the Americans had done in the War of Independence' (OBND). His Discourse infuriated Edmund Burke, provoking Burke's Reflections on the Revolution in France (1790). Before his death, Price was able to reply briefly to Burke's attack in his preface to the fourth edition of the Discourse, but 'it was left to his friends Joseph Priestley, Mary Wollstonecraft, Joseph Towers ... and Thomas Paine to make lengthier and more studied replies' (ibid.).