MOORE, George Edward (1873-1958), philosopher.
Autograph testimonial signed ('G. E. Moore') for Alice Ambrose.
86 Chesterton Road, Cambridge, 24 April 1935.
4to, pp. 1 + 1 blank, headed paper; creases where folded, good.
£600

Approximately:
US $794
€702
Added to your basket:
Autograph testimonial signed ('G. E. Moore') for Alice Ambrose.
[together with:]

DALE, A. B. Typed certificate of attendance signed ('A. B. Dale') for Alice Ambrose. Newnham College, Cambridge, 7 December 1933.

4to, pp. 1 + 1 blank, headed paper; creases where folded, good.

The distinguished American logician and philosopher Alice Ambrose (1906-2001) was one of the auditors to whom Wittgenstein dictated what came to be known as the Blue and Brown books between 1933 and 1935, and she prepared the final typescript of both. She later edited her lecture notes, together with those of Margaret Macdonald, as Wittgenstein's Lectures, Cambridge, 1932-1935 (1979).

G. E. Moore here describes her in his testimonial as 'an industrious & intelligent student, very well aware of the difficulties of the subject on which she is engaged & very persevering in her efforts to overcome them. She is keenly interested not only in the particular subject of her research but in philosophical problems generally, & I think she would be a competent & stimulating teacher of philosophy'. Dale's certificate provides details of the courses she attended given by Wittgenstein, Moore, Braithwaite and Ingham. The subject of Ambrose's Ph.D. research was 'Finitism in Mathematics' and when in 1935, encouraged by Moore, she published an article in Mind with the same title, which sought to give an account of Wittgenstein's position on the subject, he peremptorily broke off their connection. Ambrose later wrote an account of her time with Wittgenstein in Ludwig Wittgenstein: philosophy and language, co-edited with her husband Morris Lazerowitz, and published in 1972. Ambrose taught at Smith College from 1937 until she retired her chair (given in 1964) in 1972.
You may also be interested in...
REID, Thomas.
Essays on the powers of the human mind; to which are prefixed, an Essay on quantity, and an Analysis of Aristotle's Logic. In three volumes.
A beautiful set of this small format edition of the principal philosophical works of the Scottish enlightenment philosopher Thomas Reid (1710–1796). The collection, which first appeared in this form in 1812, includes, besides Reid's first major work, his works on the faculties of the mind, Intellectual (1785), and Active Powers of Man (1788), together with the essay On Quantity and the Analysis of Aristotle's Logic. The Essay on Quantity appears here for the first time since its original publication in the Philosophical Transactions (1748), whilst the Analysis had appeared earlier only as part of Kames' Sketches (1806 edition).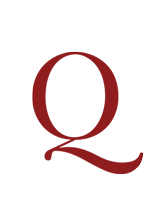 SURTEES, William.
Twenty-five years in the Rifle Brigade. By the late William Surtees, Quartermaster.
First edition of this scarce memoir, 'full of typical stories reflecting the virtues and failings of the famous Light Division' (Charles Oman, Wellington's army 1809–1814 pp. 30–1).