MOORE, George Edward (1873-1958), philosopher.
Autograph testimonial signed ('G. E. Moore') for Alice Ambrose.
86 Chesterton Road, Cambridge, 24 April 1935.
4to, pp. 1 + 1 blank, headed paper; creases where folded, good.
£600

Approximately:
US $729
€658
Added to your basket:
Autograph testimonial signed ('G. E. Moore') for Alice Ambrose.
[together with:]

DALE, A. B. Typed certificate of attendance signed ('A. B. Dale') for Alice Ambrose. Newnham College, Cambridge, 7 December 1933.

4to, pp. 1 + 1 blank, headed paper; creases where folded, good.

The distinguished American logician and philosopher Alice Ambrose (1906-2001) was one of the auditors to whom Wittgenstein dictated what came to be known as the Blue and Brown books between 1933 and 1935, and she prepared the final typescript of both. She later edited her lecture notes, together with those of Margaret Macdonald, as Wittgenstein's Lectures, Cambridge, 1932-1935 (1979).

G. E. Moore here describes her in his testimonial as 'an industrious & intelligent student, very well aware of the difficulties of the subject on which she is engaged & very persevering in her efforts to overcome them. She is keenly interested not only in the particular subject of her research but in philosophical problems generally, & I think she would be a competent & stimulating teacher of philosophy'. Dale's certificate provides details of the courses she attended given by Wittgenstein, Moore, Braithwaite and Ingham. The subject of Ambrose's Ph.D. research was 'Finitism in Mathematics' and when in 1935, encouraged by Moore, she published an article in Mind with the same title, which sought to give an account of Wittgenstein's position on the subject, he peremptorily broke off their connection. Ambrose later wrote an account of her time with Wittgenstein in Ludwig Wittgenstein: philosophy and language, co-edited with her husband Morris Lazerowitz, and published in 1972. Ambrose taught at Smith College from 1937 until she retired her chair (given in 1964) in 1972.
You may also be interested in...
ROBINSONADE [DUCRAY-DUMINIL, François Guillaume].
Ambrose and Eleanor; or, the Adventures of two Children deserted on an uninhabited Island. Translated from the French. With Alterations, adapting it to the Perusal of Youth, for whose Amusement and Instruction it is designed. By [Lucy Peacock] the Author of the Adventures of the six Princesses of Babylon, Juvenile Magazine, Visit for a Week, &c. Second Edition.
Second English edition (first 1796), a translation of Lolotte et Fanfan (1788). Lucy Peacock kept a shop on Oxford Street which stocked her own and other juvenile tales. Lolotte et Fanfan (1788) evidently appealed for its didactic potential, but required significant editing: 'many characters and scenes woven into the original, could neither afford pleasure nor advantage to a juvenile reader'.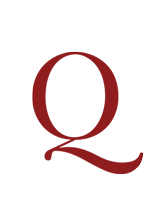 SATIRE ON 'INFANT SPRINKLING' [SANDYS, John].
The Salopian Zealot: or, the good Vicar in a bad Mood. By John the Dipper …
First edition of a lively verse contribution to an increasingly acrimonious pamphlet war between Baptists. When Samuel Medley preached on the necessity of adult baptism, Richard De Courcy replied with his Letter to a Baptist-Minister (Shrewsbury, 1776) insisting on infant baptism. More pamphlets followed.