MOORE, George Edward (1873-1958), philosopher.
Autograph testimonial signed ('G. E. Moore') for Alice Ambrose.
86 Chesterton Road, Cambridge, 24 April 1935.
4to, pp. 1 + 1 blank, headed paper; creases where folded, good.
£600

Approximately:
US $839
€680
[together with:]

DALE, A. B. Typed certificate of attendance signed ('A. B. Dale') for Alice Ambrose. Newnham College, Cambridge, 7 December 1933.

4to, pp. 1 + 1 blank, headed paper; creases where folded, good.

The distinguished American logician and philosopher Alice Ambrose (1906-2001) was one of the auditors to whom Wittgenstein dictated what came to be known as the Blue and Brown books between 1933 and 1935, and she prepared the final typescript of both. She later edited her lecture notes, together with those of Margaret Macdonald, as Wittgenstein's Lectures, Cambridge, 1932-1935 (1979).

G. E. Moore here describes her in his testimonial as 'an industrious & intelligent student, very well aware of the difficulties of the subject on which she is engaged & very persevering in her efforts to overcome them. She is keenly interested not only in the particular subject of her research but in philosophical problems generally, & I think she would be a competent & stimulating teacher of philosophy'. Dale's certificate provides details of the courses she attended given by Wittgenstein, Moore, Braithwaite and Ingham. The subject of Ambrose's Ph.D. research was 'Finitism in Mathematics' and when in 1935, encouraged by Moore, she published an article in Mind with the same title, which sought to give an account of Wittgenstein's position on the subject, he peremptorily broke off their connection. Ambrose later wrote an account of her time with Wittgenstein in Ludwig Wittgenstein: philosophy and language, co-edited with her husband Morris Lazerowitz, and published in 1972. Ambrose taught at Smith College from 1937 until she retired her chair (given in 1964) in 1972.
You may also be interested in...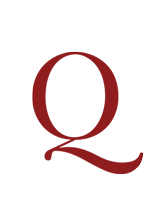 in favour of trade with britain SMITH, William.
The Speeches of Mr. Smith, of South Carolina, delivered in the House of Representatives of the United States, in January, 1794, on the Subject of certain commercial Regulations, proposed by Mr. Madison, in the Committee of the whole, on the Report of the Secretary of State.
First London edition, a rebuff to the punitive anti-British tariffs proposed by the future President James Madison, first printed in Philadelphia in the same year and also reprinted in Edinburgh.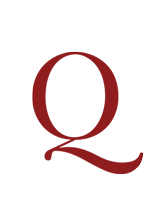 BYRD, William, John BULL and Orlando GIBBONS.
Parthenia or the maydenhead of the first musicke that ever was printed for the virginalls.
Facsimile reprint of the original edition of c. 1612/13, handsomely bound by Zaehnsdorf. At the end is a short introduction to the work by the great Austrian musicologist and bibliographer Otto Erich Deutsch.