[MOORE, John, attributed author.]
Scenes and adventures in Spain from 1835 to 1840. By Poco Mas.
London, Richard Bentley, 1845.
Two volumes, pp. [iii]–xiii, 390; ix, 391; with a frontispiece in each volume; frontispieces slightly foxed, but a good copy in the original dark green cloth; slightly rubbed, some minor wear and slight fraying to extremities; from the library of Ian Robertson (1928–2020).
£600

Approximately:
US $800
€709
Added to your basket:
Scenes and adventures in Spain from 1835 to 1840. By Poco Mas.
First edition; rare. According to the anonymous (and slightly ungenerous) critic in the British Quarterly Review of August and November 1846, this unfairly neglected work is 'written by a gentleman by the name of Moore, who was, we believe, the correspondent of the Morning Chronicle from 1835 to 1840 in the north of Spain, and with the army of Espartero. His work is, we believe, a most faithful and conscientious transcript of occurrences, and this is its only merit . . . . On the convention of Bergara, and of the events of the 25th of August, 1840, subsequent to the Queen's journey to Catalonia, his work contains a full and faithful account. He is evidently an amiable, benevolent, and kindly man, and his work is trustworthy'.

Besides a detailed account of various episodes of the First Carlist War, the author describes Zaragoza, Pamplona, Miranda de Ebro, Santander, Burgos, Madrid, the siege of Bilbao, Vitoria, Lérida, and Barcelona, among other places of interest. 'My journeyings and sojournings were necessarily affected by the state of the country at the time; and it fell to my lot to witness several remarkable events. Skipping from one point to another, as I may recollect incidents offering materials for amusement or information, I will endeavour to depict some of the scenes which were spread out before me during my perambulations among the high-ways and by-ways of Spain' (vol. I pp. 1–2).

Alberich 1083; Palau 229343.
You may also be interested in...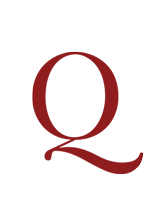 CHAPMAN, Abel, and Walter J. BUCK.
Wild Spain (España agreste). Records of sport with rifle, rod, and gun, natural history and exploration . . . With 174 illustrations, mostly by the authors.
First edition. 'An excellent book on sport in Spain' (Schwerdt). 'In "Wild Spain" we endeavour to describe a little-known land from a point of view hitherto almost unoccupied – that of the sportsman-naturalist . . . . During more than twenty years the authors have undertaken sporting expeditions into various parts of Spain – chiefly in Andalucia, but including, at one time or another, nearly all the western provinces from the Mediterranean to Biscay. A love of wild sport has been, perhaps, the leading motive; but the study of natural history has hardly been of secondary importance. In pursuit of these twin objects we have spared neither time nor trouble, spending weeks – sometimes months – at a time, in the sierras and wildernesses of Spain, bivouacing wherever night overtook us, or the chances of sport might dictate, and camping-out on the glorious snow-clad cordilleras' (preface).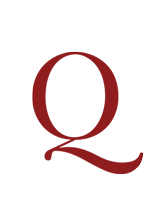 CERVANTES SAAVEDRA, Miguel de (Charles JARVIS, translator).
Don Quixote de La Mancha . . . Embellished with twenty-four highly finished engravings, from drawings designed expressly for this edition.
First edition with these plates, which are after drawings by the Scottish aquatint engraver and painter John Heaviside Clark (c. 1771–1863). 'They are well conceived and executed. The series, which was engraved for colouring, and is generally, but not always, found coloured, is now difficult to procure' (Ashbee). 'Río y Rico, excessively critic, considers these illustrations as very bad. For Givanel, they are revolutionary, a new and humorous way of understanding Cervantes' novel' (Cushing Memorial Library Cervantes Collection, online).