[MORGAN, Macnamara].
The Causidicade. A Panegyri-Satiri-Serio-Comic-Dramatical Poem. On the strange Resignation, and stranger-Promotion. .
London: Printed for M. Cooper … 1743
4to., pp. 29, [1], wanting the half-title, else a very good copy, disbound.
£125

Approximately:
US $175
€142
First edition, a verse satire on the sudden resignation as solicitor-general of Sir John Strange, one of the 'old corps' who still supported Walpole after his fall, and the appointment as his successor of William Murray, a member of the Duke of Newcastle's circle. There is a satirical 'Dramatis Personæ' of Devouring Bears, Hungry Wolves, Cheating Foxes, Ravenous Vultures and the like. A contemporary hand identifies many of the disguised allusions. At first there was a rumour that Fielding was the author, which he indignantly denied ('I never saw that infamous, paultry libel, till long after it had been in print').

Foxon M 446.
You may also be interested in...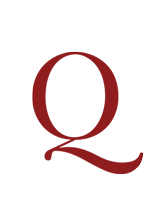 [PHILIPS, John].
Cyder. A Poem. In two Books …
First edition, first issue, on fine (but not large) paper. Though Williams suggests that ordinary paper copies belong to a first issue, and fine paper copies to a corrected second issue, both Hayward and Rothschild concur that both paper sizes exist in corrected and uncorrected states. The present copy has all the errors noted by Williams uncorrected as well the other features he associates with the first issue: the catchword 'when' on p. 68, p. 74 correctly numbered, and the asterisks at the foot of pp. 45 and 46.
FLORIOGRAPHY [POETRY.]
Anthology of manuscript floriographic poetry,
A collection of twenty-six apparently unpublished poems in manuscript, presented as an alphabetical acrostic. The poems express the perfection and the language of flowers – that is, the meaning embodied by each variety. Examples given here include ox-eye for patience, quince blossom for temptation, and yellow xanthiums for rudeness.