[MORGAN, Macnamara].
The Causidicade. A Panegyri-Satiri-Serio-Comic-Dramatical Poem. On the strange Resignation, and stranger-Promotion. .
London: Printed for M. Cooper … 1743
4to., pp. 29, [1], wanting the half-title, else a very good copy, disbound.
£125

Approximately:
US $164
€139
First edition, a verse satire on the sudden resignation as solicitor-general of Sir John Strange, one of the 'old corps' who still supported Walpole after his fall, and the appointment as his successor of William Murray, a member of the Duke of Newcastle's circle. There is a satirical 'Dramatis Personæ' of Devouring Bears, Hungry Wolves, Cheating Foxes, Ravenous Vultures and the like. A contemporary hand identifies many of the disguised allusions. At first there was a rumour that Fielding was the author, which he indignantly denied ('I never saw that infamous, paultry libel, till long after it had been in print').

Foxon M 446.
You may also be interested in...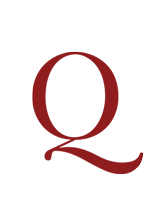 JOURNEY TO EMMAUS (A).
A sacred Dialogue ...
First edition, dedicated to Frederick, Prince of Wales, as Chancellor of Trinity College. This is the story from the Gospel of Luke that tells how, after the Resurrection, Jesus appeared two of his followers who were walking from Jerusalem to Emmaus. It takes the form of a dialogue between Cleopas and Matthias, lamenting ('Like Sheep when scatter'd o'er some dreary plain, / Their folds laid desolate, their Shepherd slain, / To the wide World poor helpless We are left, / Of Friends, of all that's dear bereft ...'). They encounter Emanuel, who asks 'Why walk ye thus disconsolate', but they do not recognise Him. ('O fools, O Slow of heart to understand'). Nonetheless they beg him to eat with them: 'Emanuel thus by kind Entreaties prest / The cottage enters: When their mighty Guest, / Yet unreveal'd, they at their humble Board / Had plac'd, in breaking Bread they knew their Lord; / And as they kneel'd, all trembling with Delight, / Worship to pay, He vanish'd from their Sight'.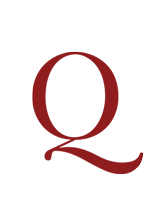 POEMS ON AFFAIRS OF STATE:
from the Time of Oliver Cromwell, to the Abdication of K. James the Second. Written by the greatest Wits of the Age. Viz. Duke of Buckingham, Earl of Rochester, Lord Bu-----st, Sir John Denham, Andrew Marvell, Esq; Mr Milton, Mr Dryden, Mr Sprat, Mr Waller, Mr Ayloffe, &c. With some Miscellany Poems by the Same: most whereof never before Printed. Now carefully examined with the Originals, and published without any Castration. The fourth Edition, corrected and much enlarged. . [Bound as issued with:]
Fourth edition of this popular collection of witty verse and political satire, with the second edition of State-Poems continued (1697). Much of the poetry collected here was initially circulated in manuscript because of its political subject matter (which includes the Dutch wars, the Popish Plot, and the Exclusion crisis) and only found its way into print after the revolution of 1688.