MORGAN, O.S.
Agricultural systems of middle Europe: a symposium.
New York, Macmillan, 1933
8vo, pp. xix, [1], 405; a clean copy, bound in the original cloth; no dust-jacket.
£15

Approximately:
US $18
€16
Added to your basket:
Agricultural systems of middle Europe: a symposium.
First edition. The countries discussed in this symposium are: Austria, Bulgaria, Czechoslovakia, Greece, Hungary, Poland, Roumania, and Yugoslavia. All of the papers included in this volume provide valuable insight into post-war agricultural economics, and all are written by former state ministers of agriculture or high officials in national agricultural departments in their respective countries.
You may also be interested in...
selective physiocracy ABEILLE, Louis Paul.
Principes sur la liberté du commerce des grains.
First edition. Louis Paul Abeille, inspector of manufactures and later secretary of the bureau of commerce, was initially an early supporter of Quesnay and an ardent Physiocrat for many years. He pleads here for free trade in corn, arguing that this would lead to increased production, increased revenue and thereby greater salaries. From the late 1760s Abeille, who had embraced almost exclusively the liberal, free-market aspects of physiocratic doctrines, became increasingly less involved with the group of economistes close to Quesnay, prepared to accept his all-encompassing philosophy. Like Condillac, whose fundamental belief in probability as a tool for understanding economic dynamics grated with Quesnay's assumptions, Abeille was eventually ejected from the inner circle of Physiocrats.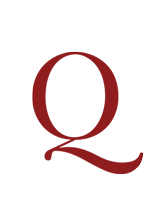 VETERINARY EDUCATION IN BRITAIN CLARK, James.
A Treatise on the Prevention of Diseases incidental to Horses, from bad Management in Regard to Stables, Food, Water, Air, and Exercise, to which are subjoined Observations on some of the surgical and medical Branches of Farriery … second Edition, corrected and enlarged.
Two important texts on farriery (second and third editions respectively), with a preface instrumental to the foundation of the Royal Veterinary College in 1791. Farrier to the King for Scotland, James Clark's arguments for a veterinary school after the model of the continental colleges were read and promoted by Granville Penn (1761-1844), the future chairman of the London Committee which would establish the Royal Veterinary College. Dedicated to one of the College's early patrons, the Duke of Buccleugh, the title describes the author as 'Honorary and Corresponding Member of the Society of Agriculture &c. at Odiam [Odiham] in Hampshire', the agricultural society from which the movement for a British veterinary college was beginning. Upon the death of the College's first Professor in 1793, Clark was encouraged to accept the position but declined, believing he would soon be appointed to lead a new veterinary school in Edinburgh, though this would not be founded for another thirty years.