MORGAN, O.S.
Agricultural systems of middle Europe: a symposium.
New York, Macmillan, 1933
8vo, pp. xix, [1], 405; a clean copy, bound in the original cloth; no dust-jacket.
£15

Approximately:
US $19
€16
Added to your basket:
Agricultural systems of middle Europe: a symposium.
First edition. The countries discussed in this symposium are: Austria, Bulgaria, Czechoslovakia, Greece, Hungary, Poland, Roumania, and Yugoslavia. All of the papers included in this volume provide valuable insight into post-war agricultural economics, and all are written by former state ministers of agriculture or high officials in national agricultural departments in their respective countries.
You may also be interested in...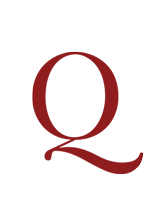 GEORGE, Henry.
A perplexed philosopher, being an Examination of Mr. Herbert Spencer's various Utterances on the Land Question, with some incidental Reference to his synthetic Philosophy.
First edition of George's examination of Spencer's stance on the land question. Asking the reader 'to judge for himself Mr. Spencer's own public declarations' (p. 8), the political economist, popular orator, and politician Henry George (1839-1897) dismantles the arguments of the British liberal theorist Herbert Spencer (1820-1903) to promote his radical views on land redistribution: 'George wanted radical redistribution but without revolution. He pioneered the idea that taxation, properly crafted, can redistribute wealth without damage to the market. His influence on Fabianism was early and wide; also on American reformers like Tom L. Johnson, Upton Sinclair, John R. Commons and Norman Thomas. The modern "mixed economy" is in the Georgist spirit of reform within traditional forms' (Palgrave II, p. 515).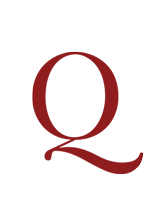 [CHABANS, Louis, Comte de].
Raisons pour montrer que l'edit nouvellement faict sur les monnoyes est juste, et qu'il est au soulagement du peuple.
Rare first edition, Chaban's analysis of the monetary reform designed by the French Crown to counter a persistent monetary crisis and its effects, exacerbated in the extreme by decades of religious wars: mounting inflation, deterioration of the coinage, overvaluation of foreign currencies, stagnant commerce and penury of grain supply. Chaban shows the common rationale behind every reforming provision. His treatise provides diagnoses to French monetary 'maux', professes belief in the corrective power of unified institutional policies, and places the cure – like the regalia and all issues pertaining to governance – in the hands of the Crown.