[MOSS, Frederick Joseph, attributed author].
Notes on Political Economy from the Colonial Point of View. By a New Zealand Colonist.
London: R. & R. Clark, Limited for Macmillan and Co., 1897.
8vo (195 x 125mm), pp. xix, [1] blank, 204; small pen mark on p. 47; original dark-blue cloth, boards ruled in blind, spine lettered and ruled in gilt, black endpapers, uncut and unopened; extremities very lightly bumped, otherwise a very good, fresh copy; provenance: unidentified library (withdrawal inkstamp on recto and verso of title, light traces of a removed label on the half-title).
£150

Approximately:
US $188
€167
Added to your basket:
Notes on Political Economy from the Colonial Point of View. By a New Zealand Colonist.
First edition. Moss (1827/1828-1904) was born on St Helena and, after a rudimentary education on the island, was sent to work for an uncle in Port Elizabeth, South Africa at the age of 12 or 13. He returned to St Helena in 1847 and then emigrated to South Africa in 1857, but left for New Zealand, due to poor prospects in Africa. In New Zealand Moss flourished as a businessman, newspaper publisher, and politician, becoming a prominent figure in the political and commercial life of New Zealand. Moss' preface explains the book's purpose thus: 'Colonists are continually warned that Capital is timid and easily frightened away. Yet the Capital thus personified is no airy material but a mass of the most solid substances – iron, coal, railways, roads, buildings, implements, machinery, ships, food and clothing, with a small proportion of gold and silver and the thousand other articles that enable man, by the labour of the present, to provide for the time to come. Excepting the gold and silver, they lie inert till credit touches them with its magic wand. Credit, not Capital, is the sensitive creation which so easily takes fright and hides away. To give a clear conception of the difference between the two is one of the objects which these notes have in view' (pp. [v]-vi).

Moss' other books include A Month in Fiji (1868), Through Atolls and Islands in the Great South Sea (1889), and Freedom for the Legislature from Executive Control (1902), a plea for full self-government in New Zealand.

Hocken Supplement p. 36; NZNB M2076.
You may also be interested in...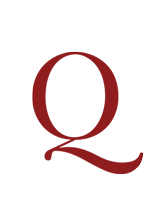 GEORGE, Henry.
A perplexed philosopher, being an Examination of Mr. Herbert Spencer's various Utterances on the Land Question, with some incidental Reference to his synthetic Philosophy.
First edition of George's examination of Spencer's stance on the land question. Asking the reader 'to judge for himself Mr. Spencer's own public declarations' (p. 8), the political economist, popular orator, and politician Henry George (1839-1897) dismantles the arguments of the British liberal theorist Herbert Spencer (1820-1903) to promote his radical views on land redistribution: 'George wanted radical redistribution but without revolution. He pioneered the idea that taxation, properly crafted, can redistribute wealth without damage to the market. His influence on Fabianism was early and wide; also on American reformers like Tom L. Johnson, Upton Sinclair, John R. Commons and Norman Thomas. The modern "mixed economy" is in the Georgist spirit of reform within traditional forms' (Palgrave II, p. 515).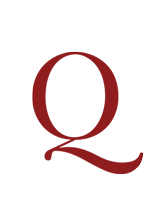 BENTHAM, Jeremy.
Defence of Usury, shewing the Impolicy of the present legal Restraints on the Terms of pecuniary Bargains, in Letters to a Friend, to which is added, a Letter to Adam Smith … on the Discouragements opposed by the above Restraints to the Progress of inventive Industry, the fourth Edition, to which is also added, third Edition, a Protest against Law-Taxes.
Fourth edition of Bentham's criticism of limited interest rates. First published in 1787, the Defence of Usury established the principle that no adult of sound mind acting freely and aware of the circumstances, should be hindered from making any bargain that he sees fit to make. The Defence was written during Bentham's stay in Russia and takes the form of the letters written to George Wilson amid reports the Pitt was considering reducing the rate of interest to four per cent. The arguments presented here convinced Smith, who had in the Wealth of Nations approved the limitation of interest rates.