(NAPLES) GELAS, S. .
Catalogue des statues en bronze exposées dans une grande salle du Musée Bourbon á Naples.
Naples, 1820
8vo, pp. 40, uncut, in old wrappers.
£150

Approximately:
US $196
€167
Uncommon pocket guide to the antique bronzes of the then Real Museo Borbonico in Naples. The bronzes described here were either excavated at Pompeii or Herculaneum or came from the Farnese collection. The critical descriptions give a wealth of information.

COPAC only locates the Oxford copy; OCLC only locates the Pennsylvania copy in US; and ICCU locates only a copy in Naples.
You may also be interested in...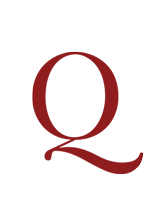 [SALM-REIFFERSCHEID-DYCK, Joseph von.]
Catalogue raisonné des Espèces et variétés d'Aloès décrites par Ms. Willdenow, Haworth, de Candolle et Jacquin, et ce celles, non décrites, existantes dans les Jardins de l'Allemange, de la France et du Royaume des Pays-bas.
First edition of Joseph von Salm-Reifferscheid-Dyck's first publication, simultaneously also published in a German language edition. This is the first of a long list of pamphlets in which he describes in some detail his extraordinary collection of succulents or fat plants assembled in the gardens of Schloss Dyck. His collection was the most important collection of succulents in Europe, particularly strong with American and South-African species. The Hortus Dyckensis was also an important arboretum and Schloss Dycke, a picturesque moated castle in the Rhineland, was expanded into one of the most important gardens in Germany. From 1820 to 1835 the gardens were re-modelled and re-designed by the Scottish landscape architect Thomas Blaikie. The gardens are still there today.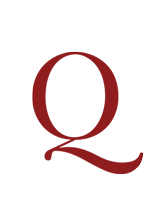 CECI, Carlo.
Piccoli Bronzi del Real Museo Borbonico … descritti e disegnati da Carlo Ceci.
Second edition (with three extra plates) of this exhibition catalogue of ancient artefacts excavated from Pompeii and Herculaneum on display at the Real Museo Borbonico (today Museo Nazionale) in Naples, and here illustrated and described by its curator, Carlo Ceci. The plates display a mixture of decorative bronzes, ornamental armour and weaponry, votive offerings, as well as more mundane items such as tools. Ceci was particularly interested in everyday objects used by Roman women, such as kitchen utensils, cosmetics, and toiletries.