[NATIONAL SOCIALISM]
Reichstagung in Nürnberg 1934.
Berlin, Vaterlaendischer Verlag C. A. Weller, 1934.
Folio, pp. 412, on gloss paper, illustrated with more than 200 black and white photographs, many of them full or half-page, colour frontispiece; first and last leaves and endpapers very lightly foxed, else fine, in the original blue cloth gilt, with the original dustjacket, preserved in the original cardboard slipcase, title inkstamped to box.
£250

Approximately:
US $338
€298
Added to your basket:
Reichstagung in Nürnberg 1934.
First edition. A handsome substantially photographic tribute to the 1934 Nazi party rally at Nuremberg, aiming to display the physical and military strength of the new Germany both to the German nation and the rest of the world. The numerous images cover all aspects of the rally, including images of the leaders, the reception of the world press, different factions of the Nazi party including Hitler Youth, the SA and SS, and marchers, as well as the enthusiastic crowd and images of the celebrations.

Seizing upon Nuremberg's historical role as centre of command, some images of traditional kingly and imperial garb are included, tacitly showing that Hitler is following in a legacy of legitimate rule.
You may also be interested in...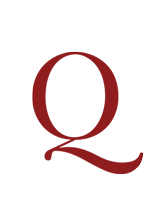 HEMINGWAY, Joseph.
History of the Spanish Revolution; commencing with the establishment of the constitutional government of the Cortes, in the year 1812 and brought down to its overthrow by the French arms.
First edition of this political history of Spain from the Spanish Constitution of 1812 (also known as the Constitution of Cádiz, 19 March 1812) down to the Battle of Trocadero (31 August 1823) and the execution of Riego (7 November 1823). It seems originally to have been published in parts. According to the preface, the author's sources included Laborde, Doblado's Letters from Spain, 'the Anecdotes of Count Pecchio' (i.e. Giuseppe Pecchio's Anecdotes of the Spanish and Portuguese revolutions, 1823), 'and the still more excellent publication, entitled, "A visit to Spain, by Mr. Quin" ' (i.e. Michael Quin's A visit to Spain, 1823).
PRESERVING POTATOES [POTATOES.]
Aus den Kartoffeln Mehl zu verfertigen, oder Die Kartoffel, auf ein, ja auch auf mehrere Jahure aufzubewahren. Ze zemčat (erteplí) mauku dělati, aneb zemčata na jeden rok, ano i na wíce let zachomati.
An excellent copy of these instructions, printed in German and Czech, on the manufacture and use of potato flour and the technique of preserving potatoes for more than a year.