[NATIONAL SOCIALISM]
Reichstagung in Nürnberg 1934.
Berlin, Vaterlaendischer Verlag C. A. Weller, 1934.
Folio, pp. 412, on gloss paper, illustrated with more than 200 black and white photographs, many of them full or half-page, colour frontispiece; first and last leaves and endpapers very lightly foxed, else fine, in the original blue cloth gilt, with the original dustjacket, preserved in the original cardboard slipcase, title inkstamped to box.
£250

Approximately:
US $318
€288
Added to your basket:
Reichstagung in Nürnberg 1934.
First edition. A handsome substantially photographic tribute to the 1934 Nazi party rally at Nuremberg, aiming to display the physical and military strength of the new Germany both to the German nation and the rest of the world. The numerous images cover all aspects of the rally, including images of the leaders, the reception of the world press, different factions of the Nazi party including Hitler Youth, the SA and SS, and marchers, as well as the enthusiastic crowd and images of the celebrations.

Seizing upon Nuremberg's historical role as centre of command, some images of traditional kingly and imperial garb are included, tacitly showing that Hitler is following in a legacy of legitimate rule.
You may also be interested in...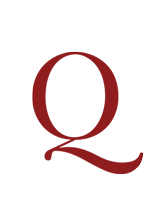 ELIZABETHAN SCHOOL BOOK OCLAND, Christopher.
Anglorum praelia, ab Anno Domini. 1327. anno nimirum primo inclytissimi Principis Eduardi eius nominis tertii, usque ad Annu[m] Domini 1558. Carmine summatim perstricta. Item. De pacatissimo Angliae statu, imperante Elizabetha, compendiosa narratio . . . Hiis Alexandri Nevilli Kettum: tum propter argumenti similitudinem, tum propter orationis elegantiam adiunximus.
First published in 1580, this is one of three closely similar 1582 editions of Ocland's Anglorum proelia which add two works at the end: Ocland's Eirēnarchia (a continuation of Anglorum proelia first published in 1582) and Alexander Neville's account of the 1549 Norfolk rising, De furoribus Norfolciensium Ketto duce (first published in 1575).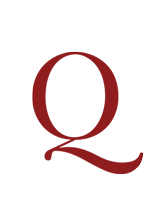 PSEUDO-HEGESIPPUS.
De rebus a Iudaeoru[m] principibus in obsidione fortiter gestis, deq[ue] excidio Hierosolymorum, aliarumq[ue] ciuitatum adice[n]tium, libri V diuo Ambrosio Mediolanensi episcopo interprete. Eiusdem Anacephaleosis fini operis adiecta est.
An early edition of this popular Latin account of the Jewish War of 66-73 AD, with a dedication by Philipp Melanchthon. The text borrows heavily from the Jewish War and Jewish Antiquities of the first-century Jewish historian Josephus, and is attributed in extant manuscripts either to Hegesippus – a possible corruption of Iosippus – or to Ambrose of Milan. Its composition is usually dated to the late fourth century: book 2 contains an allusion to the conquest of Britain by Theodosius c. 370 AD. The text is followed by the Pseudo-Ambrosian work Anacephaleosis, a Carolingian treatise on the destruction of Jerusalem, and the volume ends with tables of concordance between Hegesippus and Josephus's works.