[NATIONAL SOCIALISM]
Reichstagung in Nürnberg 1934.
Berlin, Vaterlaendischer Verlag C. A. Weller, 1934.
Folio, pp. 412, on gloss paper, illustrated with more than 200 black and white photographs, many of them full or half-page, colour frontispiece; first and last leaves and endpapers very lightly foxed, else fine, in the original blue cloth gilt, with the original dustjacket, preserved in the original cardboard slipcase, title inkstamped to box.
£250

Approximately:
US $308
€283
Added to your basket:
Reichstagung in Nürnberg 1934.
First edition. A handsome substantially photographic tribute to the 1934 Nazi party rally at Nuremberg, aiming to display the physical and military strength of the new Germany both to the German nation and the rest of the world. The numerous images cover all aspects of the rally, including images of the leaders, the reception of the world press, different factions of the Nazi party including Hitler Youth, the SA and SS, and marchers, as well as the enthusiastic crowd and images of the celebrations.

Seizing upon Nuremberg's historical role as centre of command, some images of traditional kingly and imperial garb are included, tacitly showing that Hitler is following in a legacy of legitimate rule.
You may also be interested in...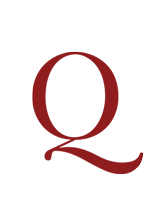 [JACOBUS DE GRUYTRODE, ascribed author.]
Lavacrum conscientie [omnium sacerdotum].
Rare edition of this popular late medieval treatise widely ascribed to the Carthusian monk Jacobus de Gruytrode (c. 1400–1475). Essentially a handbook for priests, with a significant devotional element, it was first published between 1487 and 1489. According to Theodor Petreius, Bibliotheca Cartusiana (Cologne, 1609), the actual author is Johannes Meskirchius (Messkirch, d. 1511), a monk at the charterhouse of Güterstein near Stuttgart (for Messkirch see R. Deigendesch, 'Bücher und ihre Schenker – Die Bücherlisten der Kartause Güterstein in Württemberg', in S. Lorenz, ed., Bücher, Bibliotheken und Schriftkultur der Kartäuser. Festgabe zum 65. Geburtstag von Edward Potkowski, Stuttgart 2002, pp. 93–115).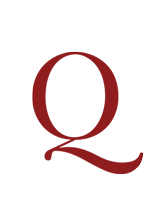 COOKE, Edward.
Memorabilia, or, the most remarkable passages and counsels collected out of the several declarations and speeches that have been made by the King, his L. Chancellors and Keepers, and the Speakers of the honourable House of Commons in Parliament since his majesty's happy restauration, anno, 1660, till the end of the last parliament, 1680. Reduced under four heads; 1. Of the Protestant religion. 2. Of popery. 3. Of liberty and property, &c. 4. Of parliaments ...
First edition, scarce on the market, of this compendium by the legal writer and lawyer Edward Cooke (fl. 1680-1682), written during the hysteria of the Popish Plot and the Exclusion Crisis under Charles II. Cooke joined the polemical battle to exclude the openly Catholic James, duke of York, from the throne in the late 1670s. He concludes his introduction here as follows: 'if any man should question or suspect his majesties affection towards the Protestant religion, and his firm resolution still to maintain it, together with all our civil rights, let him be pleased to hear him give his own royal word for't.'