NEW PLAN (A)
to save the State. Addressed to the Ladies. By a Gentleman of the University of Cambridge.
London, Printed for the Author, and sold by J. Dodsley … and Messrs T. and J. Merril, at Cambridge. 1779.
4to., pp. 20; slightly browned, a couple of stains, but a good copy, in modern boards.
£375

Approximately:
US $472
€420
Added to your basket:
to save the State. Addressed to the Ladies. By a Gentleman of the University of Cambridge.
First edition, a scarce anonymous plea against vice, in verse. Beset by both the Americans and the French ('ere one enemy's subdu'd / Another thirsts for English blood'), England is in need of a reformation of manners, to be led by womankind:

At the dear Opera no more
To leave our reason at the door,
No more to meet at Play, or Bach's,
Divine Festino, or Almack's
From Ranelagh to be debarr'd
Nor suffer'd e'en to touch a card …

The author then turns to various politicos, offering praise of then downtrodden Lord North, but also of the young Pitt, 'a future Camden', and George John Spencer, Viscount Althorp (just graduated from Trinity College, Cambridge). The moral ladies who should be leading the charge against vice could take as their model the late Lady Cornwallis.

The author may be Robert Baylis Dealtry, an attribution found in a contemporary hand on the Huntington copy, and rendered more plausible by the mention of Viscount Althorp, Dealtry being his contemporary at Trinity College.

ESTC lists six copies only: BL, Cambridge, Trinity Cambridge, Rylands; Huntington, and Lewis Walpole Library.
You may also be interested in...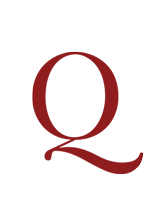 PEACOCK'S LAST AND MOST AMBITIOUS POEM PEACOCK, Thomas Love.
Rhododaphne: or the Thessalian Spell. A Poem.
First edition. A mythological narrative set in ancient Thessaly, Rhododaphne tells the story of the shepherd boy Anthemion, in love with the mortal girl Calliroë, and of the nymph Rhododaphne, who carries him off to her enchanted palace. When Rhododaphne is destroyed by Heavenly or Uranian love – pure passion for the good and the beautiful – the mortal lovers are reunited.
LINDSETH, Jon A., and Alan TANNENBAUM, eds.
Alice in a World of Wonderlands: the Translations of Lewis Carroll's Masterpiece.
This is the most extensive analysis ever done of translations of any single English language novel. On 4 October 1866 Charles Lutwidge Dodgson/Lewis Carroll wrote to his publisher Macmillan stating "Friends here [in Oxford] seem to think that the book is untranslatable." But his friends were wrong, as this book shows with translations in 174 languages.