NEW PLAN (A)
to save the State. Addressed to the Ladies. By a Gentleman of the University of Cambridge.
London, Printed for the Author, and sold by J. Dodsley … and Messrs T. and J. Merril, at Cambridge. 1779.
4to., pp. 20; slightly browned, a couple of stains, but a good copy, in modern boards.
£375

Approximately:
US $490
€441
Added to your basket:
to save the State. Addressed to the Ladies. By a Gentleman of the University of Cambridge.
First edition, a scarce anonymous plea against vice, in verse. Beset by both the Americans and the French ('ere one enemy's subdu'd / Another thirsts for English blood'), England is in need of a reformation of manners, to be led by womankind:

At the dear Opera no more
To leave our reason at the door,
No more to meet at Play, or Bach's,
Divine Festino, or Almack's
From Ranelagh to be debarr'd
Nor suffer'd e'en to touch a card …

The author then turns to various politicos, offering praise of then downtrodden Lord North, but also of the young Pitt, 'a future Camden', and George John Spencer, Viscount Althorp (just graduated from Trinity College, Cambridge). The moral ladies who should be leading the charge against vice could take as their model the late Lady Cornwallis.

The author may be Robert Baylis Dealtry, an attribution found in a contemporary hand on the Huntington copy, and rendered more plausible by the mention of Viscount Althorp, Dealtry being his contemporary at Trinity College.

ESTC lists six copies only: BL, Cambridge, Trinity Cambridge, Rylands; Huntington, and Lewis Walpole Library.
You may also be interested in...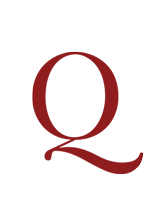 WITH CHARACTERS BY WEBSTER, DEKKER, AND DONNE OVERBURY, Sir Thomas.
Sir Thomas Overbury His Wife. With Additions of new Characters, and many other Witty Conceits never before printed. The sixteenth Impression.
Sixteenth edition of the most popular character book of the early seventeenth century.
[ITALIAN.]
[BOOK OF COMMON PRAYER.] Il Libro delle Preghiere publiche ed Amministrazione de Sacramenti, ed altri Riti e Cerimonie della Chiesa, secondo l'Uso della Chiesa Anglicana; insieme col Saltero over i Salmi di David, come hanno da esser recitati nelle Chiese. E la Forma e Modo di fare, ordinare e consacrare Vescovi, Presbiteri e Diaconi.
First edition of the first translation of the Book of Common Prayer into Italian. The project was begun by Edward Browne while chaplain to Sir John Finch in Constantinople, perhaps incorporating an earlier, unpublished translation by William Bedell (the manuscript being listed in Griffiths' Bibliography of the Book of Common Prayer as Italian 1). Back in London, the work was completed by the Italian émigré merchant Giovan-Battista Capello (John Capell), a friend of Hobbes.