NEW PLAN (A)
to save the State. Addressed to the Ladies. By a Gentleman of the University of Cambridge.
London, Printed for the Author, and sold by J. Dodsley … and Messrs T. and J. Merril, at Cambridge. 1779.
4to., pp. 20; slightly browned, a couple of stains, but a good copy, in modern boards.
£375

Approximately:
US $526
€428
First edition, a scarce anonymous plea against vice, in verse. Beset by both the Americans and the French ('ere one enemy's subdu'd / Another thirsts for English blood'), England is in need of a reformation of manners, to be led by womankind:

At the dear Opera no more
To leave our reason at the door,
No more to meet at Play, or Bach's,
Divine Festino, or Almack's
From Ranelagh to be debarr'd
Nor suffer'd e'en to touch a card …

The author then turns to various politicos, offering praise of then downtrodden Lord North, but also of the young Pitt, 'a future Camden', and George John Spencer, Viscount Althorp (just graduated from Trinity College, Cambridge). The moral ladies who should be leading the charge against vice could take as their model the late Lady Cornwallis.

The author may be Robert Baylis Dealtry, an attribution found in a contemporary hand on the Huntington copy, and rendered more plausible by the mention of Viscount Althorp, Dealtry being his contemporary at Trinity College.

ESTC lists six copies only: BL, Cambridge, Trinity Cambridge, Rylands; Huntington, and Lewis Walpole Library.
You may also be interested in...
COLLUTHUS, of Lycopolis.
The Rape of Helen. Translated from the Greek ... And illustrated with the Notes of Michael Nicander. To which is prefix'd a Fragment of the Author's Life, from Suidas.
First and only edition, rare, of this translation of Collothus's Rape of Helen (Αρπαγη Ελενης), 'a short and charming miniature epic' (Cambridge Companion to the Epic) written in the late fifth century in Egypt in 392 hexameters.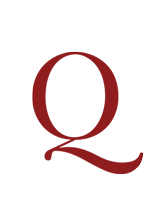 JOURNEY TO EMMAUS (A).
A sacred Dialogue ...
First edition, dedicated to Frederick, Prince of Wales, as Chancellor of Trinity College. This is the story from the Gospel of Luke that tells how, after the Resurrection, Jesus appeared two of his followers who were walking from Jerusalem to Emmaus. It takes the form of a dialogue between Cleopas and Matthias, lamenting ('Like Sheep when scatter'd o'er some dreary plain, / Their folds laid desolate, their Shepherd slain, / To the wide World poor helpless We are left, / Of Friends, of all that's dear bereft ...'). They encounter Emanuel, who asks 'Why walk ye thus disconsolate', but they do not recognise Him. ('O fools, O Slow of heart to understand'). Nonetheless they beg him to eat with them: 'Emanuel thus by kind Entreaties prest / The cottage enters: When their mighty Guest, / Yet unreveal'd, they at their humble Board / Had plac'd, in breaking Bread they knew their Lord; / And as they kneel'd, all trembling with Delight, / Worship to pay, He vanish'd from their Sight'.