NEW PLAN (A)
to save the State. Addressed to the Ladies. By a Gentleman of the University of Cambridge.
London, Printed for the Author, and sold by J. Dodsley … and Messrs T. and J. Merril, at Cambridge. 1779.
4to., pp. 20; slightly browned, a couple of stains, but a good copy, in modern boards.
£375

Approximately:
US $489
€415
Added to your basket:
to save the State. Addressed to the Ladies. By a Gentleman of the University of Cambridge.
First edition, a scarce anonymous plea against vice, in verse. Beset by both the Americans and the French ('ere one enemy's subdu'd / Another thirsts for English blood'), England is in need of a reformation of manners, to be led by womankind:

At the dear Opera no more
To leave our reason at the door,
No more to meet at Play, or Bach's,
Divine Festino, or Almack's
From Ranelagh to be debarr'd
Nor suffer'd e'en to touch a card …

The author then turns to various politicos, offering praise of then downtrodden Lord North, but also of the young Pitt, 'a future Camden', and George John Spencer, Viscount Althorp (just graduated from Trinity College, Cambridge). The moral ladies who should be leading the charge against vice could take as their model the late Lady Cornwallis.

The author may be Robert Baylis Dealtry, an attribution found in a contemporary hand on the Huntington copy, and rendered more plausible by the mention of Viscount Althorp, Dealtry being his contemporary at Trinity College.

ESTC lists six copies only: BL, Cambridge, Trinity Cambridge, Rylands; Huntington, and Lewis Walpole Library.
You may also be interested in...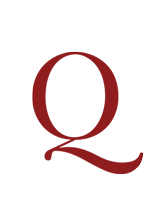 AUDEN, W.H.
Collected poems. Edited by Edward Mendelson.
First edition. Denis Healey's copy, with his signature dated 1976 to front free endpaper, his occasional marginal pencil marks, and a few notes to rear pastedown. Denis Winston Healey, Baron Healey (1917-2015) served as Secretary of State for Defence from 1964 to 1970, Chancellor of the Exchequer from 1974 to 1979 and Deputy Leader of the Labour Party from 1980 to 1983.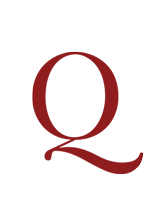 HUGHES, Langston and BONTEMPS, Arna (edit.); ZHANG QI (transl.).
Hei ren shi xuan [The poetry of the Negro].

Very rare second edition (first edition 1957) of the Chinese translation of The poetry of the Negro, 1746 – 1949, an anthology of poems by African American writers first published in the United States in 1949 and including, amongst others, George Moses Horton, James Weldon Johnson, Paul Lawrence Dunbar, Margaret Walker, Countee Cullen, Melvin Tolson, as well as Langston Hughes, the editor of the collection, and Caribbean poets such as Claude McKay.