NEW PLAN (A)
to save the State. Addressed to the Ladies. By a Gentleman of the University of Cambridge.
London, Printed for the Author, and sold by J. Dodsley … and Messrs T. and J. Merril, at Cambridge. 1779.
4to., pp. 20; slightly browned, a couple of stains, but a good copy, in modern boards.
£375

Approximately:
US $482
€429
First edition, a scarce anonymous plea against vice, in verse. Beset by both the Americans and the French ('ere one enemy's subdu'd / Another thirsts for English blood'), England is in need of a reformation of manners, to be led by womankind:

At the dear Opera no more
To leave our reason at the door,
No more to meet at Play, or Bach's,
Divine Festino, or Almack's
From Ranelagh to be debarr'd
Nor suffer'd e'en to touch a card …

The author then turns to various politicos, offering praise of then downtrodden Lord North, but also of the young Pitt, 'a future Camden', and George John Spencer, Viscount Althorp (just graduated from Trinity College, Cambridge). The moral ladies who should be leading the charge against vice could take as their model the late Lady Cornwallis.

The author may be Robert Baylis Dealtry, an attribution found in a contemporary hand on the Huntington copy, and rendered more plausible by the mention of Viscount Althorp, Dealtry being his contemporary at Trinity College.

ESTC lists six copies only: BL, Cambridge, Trinity Cambridge, Rylands; Huntington, and Lewis Walpole Library.
You may also be interested in...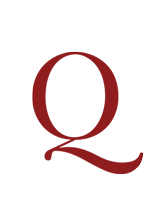 [D'URFEY, Thomas].
Butler's Ghost: or Hudibras. The Fourth Part. With Reflections upon these Times …
First edition of D'Urfey's sequel to Samuel Butler's burlesque poem Hudibras, the most celebrated satire of the seventeenth century, published in three parts in 1663-78. Written in hudibrastic metre, the two cantos of Butler's Ghost follow the progress of Butler's eponymous hero from an interrupted suicide attempt, to a joyous engagement to a 'cunning' widow, and thence to unhappy cuckoldry, when he discovers his new wife and his friend Stalliano in 'undecent manner' on his wedding day. D'Urfey turns Butler's Presbyterian Knight into a Whig and paints scathing portraits of such contemporaries as Titus Oates ('Doctoro') and Shaftesbury ('Pygmy').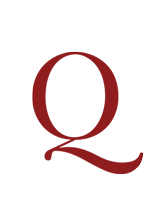 WITH CHARACTERS BY WEBSTER, DEKKER, AND DONNE OVERBURY, Sir Thomas.
Sir Thomas Overbury His Wife. With Additions of new Characters, and many other Witty Conceits never before printed. The sixteenth Impression.
Sixteenth edition of the most popular character book of the early seventeenth century.