A XVII CENTURY MINIATURE BIBLE, IN A CONTEMPORARY BOOK-BAG
[NEW TESTAMENT.]
Τηϛ καινηϛ διαθηκηϛ απαντα. Novum Jesu Christi domini nostri testamentum, ex regiis aliisque optimis editionibus cum cura expressum.
Sedan, Jean Jannon, 1 March 1628 [Colophon: Sedani, ex typographia Ioannis Ianoni ... Absolutum kalendis martijs [i.e. 1 March] anno D. 1629].
64mo in 8s, 571, [1]; printed in Greek; title coming loose, otherwise a very good copy in contemporary calf, borders double-filleted in gilt, corner-pieces tooled in silver, spine gilt-filleted in compartments between 4 bands, with floral centre-piece tooled in silver in each, board-edges and turn-ins roll-tooled in gilt, edges silver-gilt and gauffered with a floral tool, marbled endpapers, slightly rubbed at extremities, silver tarnished, front free endpaper detached; in a contemporary goatskin carrying case, slightly worn with button lost and small wormhole.
£1250

Approximately:
US $1666
€1477
Added to your basket:
Τηϛ καινηϛ διαθηκηϛ απαντα. Novum Jesu Christi domini nostri testamentum, ex regiis aliisque optimis editionibus cum cura expressum.
An uncommon seventeenth-century miniature New Testament, 'the smallest Greek Testament ever printed, with the exception of Pickering's miniature edition of 1828' (Darlow & Moule), printed by Jean Jannon in Sedan, and preserved in a rare contemporary book-bag.

A protestant printer trained at Paris, Jean Jannon (d. 1658) established his press in the Huguenot principality of Sedan, independent from France from 1560 until 1642. Prized for its accuracy (it is said to contain only three errors) and for its fine typography, this New Testament is printed in Jannon's five-point petite sédanoise type, considered 'the finest ever created for a miniature edition' (Bondy).

Intended as a pocket edition, the Jannon's New Testament, which reproduces the text of the first Elzevir Testament (1624), is here found in a rare contemporary goatskin book-bag.

Bondy, p. 8; Darlow & Moule 4676; Spielmann 385.
You may also be interested in...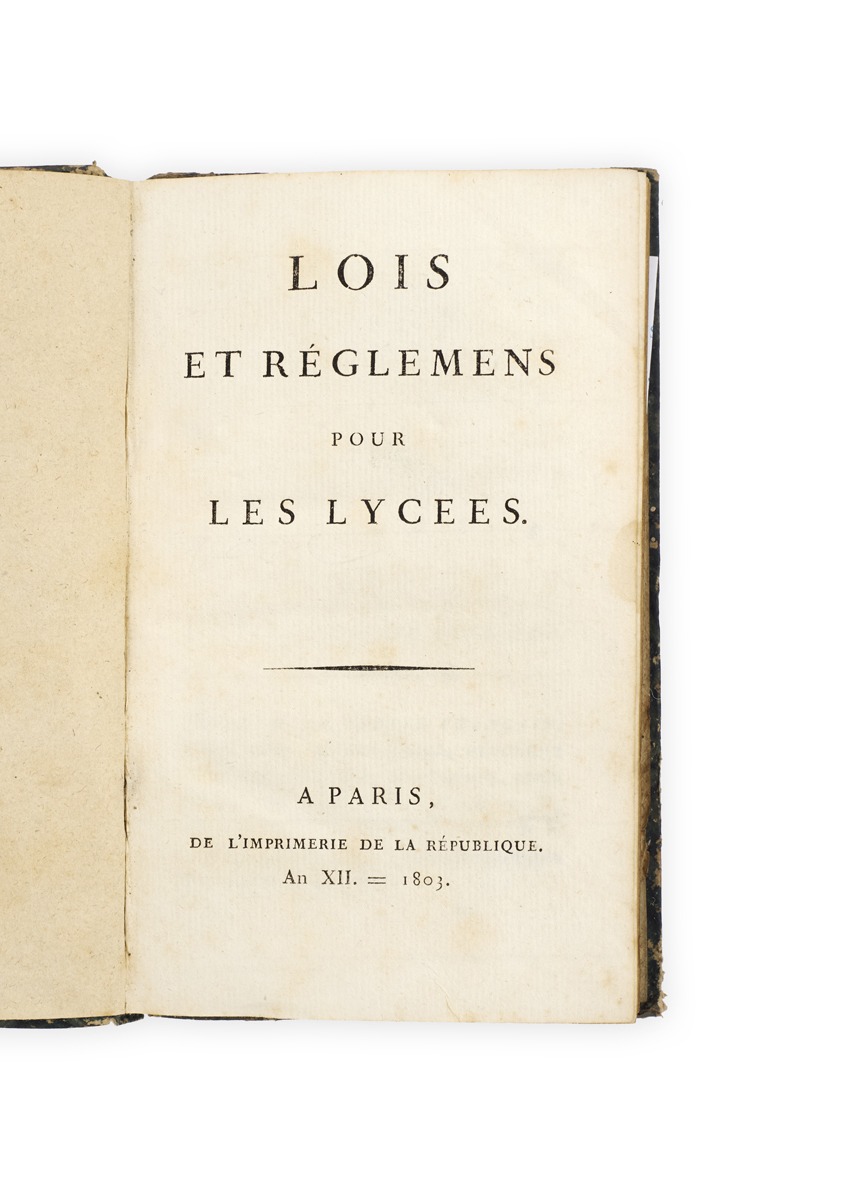 NAPOLEON REFORMS FRENCH EDUCATION [EDUCATION.]
Lois et réglemens pour les lycees.
Rare first edition of this extremely interesting collection of laws and regulations governing secondary education in France, reflecting the historic changes enacted between 1801 and 1803 by Napoleon as First Consul, in particular the establishment of lycées.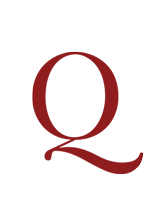 RECOMMENDED BY JOHNSON THICKNESSE, Philip.
A year's journey through France, and part of Spain . . . The second edition with additions.
Second, expanded edition, a subscriber's copy; first published the previous year. 'Disappointed in the expectation of falling heir to some property . . . [and] "driven out of his own country with eight children in his train," [Thicknesse] removed himself to Spain, where he thought he could live more cheaply than in England. This trip employed him until November, 1776, and produced the above book' (Cox). Although largely devoted to France, part of Thicknesse's idiosyncratic work describes his travels in Spain, which took him from La Junquera to Montserrat via Gerona and Barcelona. 'The travellers excited much attention . . . since their pet monkey, Jacko, insisted on riding postilion, dressed in a red jacket and boots. The family were made especially welcome by the monks at the hermitages and convent of Montserrat, where they also enjoyed the botanical richness of the landscape' (Oxford DNB). Boswell records that Samuel Johnson recommended the book to him on 3 April 1778.