RESPIRATION AT HIGH ALTITUDE
NORDMARK, Zacharias, Praes.
Dissertationem, de respiratione in Montibus altissimis. Pro gradu publicae censurae subjicit Petrus Abr. ECKMAN ...
Upsala, J.F. Erdman, 1797.
7pp., 4to; a very large copy in contemporary marbled wrappers.
£350

Approximately:
US $491
€400
Very rare dissertation on respiration at high altitude, an early treatment of the subject. In this interesting treatise the author discusses changes in atmospheric pressure at different altitudes, scarcity of air and its inelasticity caused by low temperatures, the effects on the respiratory system, and the body (human and animal) in general.

Included is a brief description of symptoms of mountain sickness, with references to the report of Bouguer and La Condamine on the Peruvian Andes: "At such an altitude they experienced no difficulties in breathing, so long as they remained stationary: as soon as they engaged in anything energetic, breathing quickly became difficult. Those, with weaker lungs, suffered light haemorrhages, fell into a delirium and experienced sickness" (translation). Eckman also explores the question of how birds survive at high altitudes.

Zacharias Nordmark, professor of physics at Upsala University and member of the Stockholm Academy of Sciences, presided over a number of interesting dissertations, and published himself a large number of treatises on physics, mathematics, and astronomy.

Not in NUC.
You may also be interested in...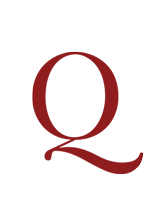 ENLIGHTENMENT EPILEPSY TISSOT, Samuel August André David.
Traité de l'épilepsie ...
The scarce first edition of Tissot's important monograph on epilepsy, the "first book on this subject to show all the characteristics of Enlightenment in medicine. Written in the French vernacular, it is at once learned, scientific, and readable..." (Temkin, The Falling Sickness p. 229).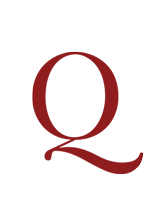 RAMESEY, William.
Ελμινθολογια [Helminthologia]. Or, some physical considerations of the matter, origination, and several species of wormes.
First edition. Notwithstanding a moment of scientific clarity with the instruction to view the blood of ill people under a microscope in order to see 'the vermine' that lie within, this unique treatise anecdotally discusses the causes and effects of worms, the product of 'putrid, vitious and gross, viscid, corrupt matter'. Ramesey is particularly vocal about the vermiferous properties of seafood. Instructions to treat infestation are recorded in Latin so as to be accessible only to educated physicians.