NORRIS, John.
A Collection of Miscellanies: consisting of Poems, Essays, Discourses, and Letters, occasionally written …
Oxford, Printed at the Theater for John Crosley Bookseller, 1687.
8vo., pp. [12], 467, [1]; title-page a little ragged, tear to O7 without loss, lower blank corner of Q4 torn away, some staining particularly at beginning and end; contemporary polished calf, a little shaken, covers slightly acid pitted, spine worn and head and tail restored; inscribed in amateur calligraphy on front free endpaper: 'This Book was the gift of two friends to me Tho Buffett in June 1691 wch I freely give to my son Thomas', with the signature of Thomas Buffett dated 1694.
£450

Approximately:
US $588
€505
First edition: the most enduring of Norris's books, containing 'all the [early] writings that he considered to be worth preserving', and 'almost all of Norris's poetry' (Oxford DNB). The book is dedicated to Leopold-William Finch, the warden of All Souls where Norris was a fellow.

Norris is remembered as a philosopher rather than a poet, but here there are 143 pages of poems, verse that aims to restore the declining genius of poetry, once 'the Mistress of all the Arts', now so cheapened that 'to be a Poet goes for little more than a Country Fiddler'. His poems, in various metres including Pindaric odes, are mainly devoted to Divine and Moral subjects, apart from 'Beauty' and 'Love' which 'I have rescued from those sordid abuses they have hitherto suffered'. There are Biblical paraphrases and hymns, a few elegiac pieces including a pastoral on the death of Charles II, one translation (from Rapin), 'The Complaint of Adam turn'd out of Paradise' ('Or if it be a grace too high / To live in Eden, let me there but dye … / An under-gardener's place, 'tis all I crave …'), and such meditations as 'The Parting', 'The Retirement', 'The Choice', 'The Invitation', 'The Complaint', 'The Discouragement', 'Content', and 'The Refusal':

Think not to Court me from my dear Retreat
No, I protest'tis all in vain,
My stars did never mean I should be great,
And I the very thought disdain.
Or if they did, their will I'le disobey,
And in my little Orb remain as Fix'd as they.

The 'Prose-Part' comprises a series of short essays including 'Of the advantages of Thinking', 'Of the Care and Improvement of Time', 'Of Solitude', 'Of Courage', and several longer essays with divisional title-pages, including 'A Metaphysical Essay towards the Demonstration of a God', 'A Discourse concerning Heroic Piety', 'Contemplation and Love', and 'An Idea of Happiness'.

Wing N 1248; Wither to Prior 638.
You may also be interested in...
FLORIOGRAPHY [POETRY.]
Anthology of manuscript floriographic poetry,
A collection of twenty-six apparently unpublished poems in manuscript, presented as an alphabetical acrostic. The poems express the perfection and the language of flowers – that is, the meaning embodied by each variety. Examples given here include ox-eye for patience, quince blossom for temptation, and yellow xanthiums for rudeness.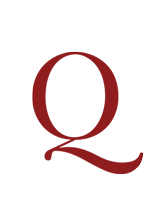 ITALIAN TEXTBOOK BY A LIBRETTO TRANSLATOR BOTTARELLI, Ferdinando.
Exercises upon the different Parts of Italian Speech; with References to Veneroni's Grammar. To which is subjoined an Abridgement of the Roman History, intended at at [sic] once to make the Learner acquainted with History, and the Idiom of the Italian Language …
First edition, very scarce, of a popular Italian tutor for English students, designed to teach grammar and idiomatic phrases through the use of exemplars. Increasingly difficult English phrases are laid out with the uninflected Italian stems below: