NORTON, John.
An Account of remarkable Cures, performed by the Use of Maredant's Antiscorbutic Drops, prepared by John Norton, Surgeon, in Golden Square, London. These Drops are sold only in Dublin by James Williams, Bookseller … Mr. Norton's Agent in Ireland: also by those he appoints in that Kingdom.
[Dublin, 1772].
8vo., pp. 29, [3, ads]; slightly brittle, with short marginal tears repaired (one touching three lines on the last leaf), disbound.
£450

Approximately:
US $590
€503
Rare Dublin edition of a puff for Norton's patent antiscorbutic drops, comprising letters by satisfied customers. Norton exported his drops to America (an advertisement appeared in the Virginia Gazette for 16 September 1775) and Ireland, with James Williams his main agent. An additional letter here addressed to Williams from 'a most inveterate' sufferer of 'Scurvy and Rheumatism' attests to the drops' equal efficacy across the Irish Sea. At the end similar letters are requested to be sent to Norton or Williams, and there is a warning about cheap imitations (the 'afflicted … are requested, for their Health's Sake, to be extremely cautious to buy them in Dublin, only from James Williams', or from other listed proprietors in Cork, Belfast, Wexford etc.).

ESTC shows four copies: Dublin City Libraries, Dublin Honourable Society of King's Inn; Huntington, and Society for the Preservation of New England Antiquities.
You may also be interested in...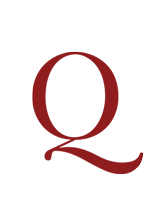 PRAISING THE INTREPID HARE AND SAMUEL RICHARDSON GARDINER, John Smallman.
The Art and the Pleasures of Hare-Hunting. In six Letters to a Person of Quality …
First edition, scarce, an eloquent and amusing account of hare-hunting, the first monograph on the subject in English, comprising letters on the superiority of hare-hunting to fox-hunting (less dangerous, less laborious), on the best types of dogs, of trailing and starting hares, etc. Gardiner's letter in praise of hares is noble stuff indeed: 'They ramble through the Barn-Yard in the Night, and disregard the gaunt growling Mastiff; traverse the Orchard and the Garden, intrepid and fearless; explore the dangerous Pond-Head, nor dread the roaring waters …'.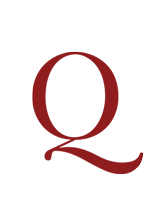 BROWNE, Sir Thomas.
Pseudodoxia Epidemica: or, Enquiries into very many received Tenents, and commonly presumed Truths ... The second Edition, corrected and much enlarged by the Author. Together with some marginall Observations, and a table alphabeticall at the End ...
Second edition revised. 'The publisher's claim ... "corrected and much enlarged by the Author" was fully justified. New chapters and paragraphs were freely inserted and some excisions were made. Many technical terms and quotations in the original languages were dropped, rhetorical questions were altered to positive statements, and small improvements were made throughout. Of the [new] marginal annotations some were by the author, but others, printed in smaller type, were by an admirer of the work, who was also responsible for the Alphabetical Table. This is made plain in the Advertisement signed N.N. on B1b. Wilkin suggested that this admirer may have been the Rev. Mr. Whitefoot of Norwich, who was a close friend of the author and used the same initials in a manuscript discourse preserved in the British Museum' (Keynes).