ELIZABETHAN SCHOOL BOOK
OCLAND, Christopher.
Anglorum praelia, ab Anno Domini. 1327. anno nimirum primo inclytissimi Principis Eduardi eius nominis tertii, usque ad Annu[m] Domini 1558. Carmine summatim perstricta. Item. De pacatissimo Angliae statu, imperante Elizabetha, compendiosa narratio . . . Hiis Alexandri Nevilli Kettum: tum propter argumenti similitudinem, tum propter orationis elegantiam adiunximus.
London, Henry Bynneman for Ralph Newbery, 1582.
Three parts in one volume, small 4to, ff. [64]; ff. [24 (last blank)]; pp. [xvi], 97, [7]; with a general title, and separate title pages to second and third parts; full-page woodcut royal arms on verso of A3, woodcut initials and head- and tail-pieces, woodcut printer's device on all three titles; occasional minor water-staining, paper flaw in one leaf (E1) with loss of catchword on recto and one letter on verso, but a good copy in seventeenth-century speckled calf decorated in blind; slightly rubbed, upper joint cracked at foot, later paper label on spine.
£1200

Approximately:
US $1574
€1342
First published in 1580, this is one of three closely similar 1582 editions of Ocland's Anglorum proelia which add two works at the end: Ocland's Eirēnarchia (a continuation of Anglorum proelia first published in 1582) and Alexander Neville's account of the 1549 Norfolk rising, De furoribus Norfolciensium Ketto duce (first published in 1575).

Ocland was master of the Queen Elizabeth grammar school in the parish of St. Olave, Southwark, and subsequently the grammar school at Cheltenham. Anglorum proelia is an historical poem recounting English triumphs in battle from Edward III to the accession of Elizabeth. 'The quality of Ocland's verse and his patriotic treatment of England's martial glory received commendation at court. When Anglorum proelia was reissued in 1582 with Eirēnarchia (and, in some editions, Alexander Neville's Latin poem on Kett's rebellion), it was prefixed by letters, signed by members of the privy council and the ecclesiastical high commission, commanding that the book should be taught in every grammar and free school within the kingdom. While it is unclear how far this injunction was carried out, the book's influence can be traced in literary and historical works in Latin and the vernacular' (Oxford DNB).

Provenance: R. C. Fiske, with his bookplate and enclosed note stating that he acquired the book at Christie's sale of 24 May 1989 and asserting that the volume comes from the library of Lord Walpole at Wolterton Hall, Norfolk.

ESTC S113345.
You may also be interested in...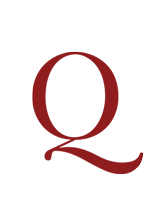 BYRD, William, John BULL and Orlando GIBBONS.
Parthenia or the maydenhead of the first musicke that ever was printed for the virginalls.
Facsimile reprint of the original edition of c. 1612/13, handsomely bound by Zaehnsdorf. At the end is a short introduction to the work by the great Austrian musicologist and bibliographer Otto Erich Deutsch.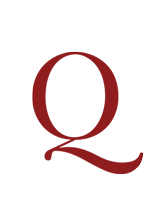 'THE BOOKSELLERS GROW RICHWITHOUT UNDERSTANDING THE BOOKS THEY SELL' LETTERS ON THE FRENCH NATION
: by a Sicilian Gentleman resident in Paris, to his Friend in his own Country. Containing an useful and impartial Critique on that City, and the French Nation. Translated from the Original.
First edition of this translation, very rare, of a work first printed in French in Paris in 1700 (see below) and, in a different translation, in English in 1704 as An agreeable Criticism of the City of Paris.