THE IRONMASTER
OHNET, Georges.
The Battles of Life. The Ironmaster. From the French of Georges Ohnet … by Lady G[eorgiana] O[sborne]. Authorized Translation …
London: Wyman & Sons … 1884.
3 vols., 8vo., with all half-titles; original scarlet cloth decorated in black, spines lettered gilt, slightly faded, a couple of wormholes to the joints, but a very good copy.
£450

Approximately:
US $619
€531
Added to your basket:
The Battles of Life. The Ironmaster. From the French of Georges Ohnet … by Lady G[eorgiana] O[sborne]. Authorized Translation …
First edition in English. Le maître de forges (1882), one of a series of novels published by Ohnet under the title 'Les batailles de la vie', was a bestseller of French nineteenth-century sentimental fiction, and no less successful in England. Another English translation, by Ernest Vizetelly, published by his father Henry, appeared the same year.

'The nobly-born heroine is jilted by her ducal fiancé and marries the rich ironmaster Philippe Derblay, who has all the virtues except an apostrophe in his name. She treats him with shameful arrogance but is worn down by his cold politeness and in the end comes adoringly to heel' (Oxford Companion to French Literature).

Not in Sadleir; only a yellowback in Wolff (under 'Hénot').
You may also be interested in...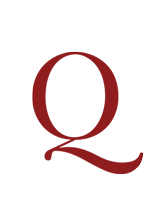 KINCAID, Sir John.
Adventures in the rifle brigade, in the Peninsula, France, and the Netherlands, from 1809 to 1815 . . . Third edition.
First published in 1830. Sir John Kincaid (1787–1862), second son of a Scottish laird, went to Spain in 1810 with the 95th foot's first battalion. He took part in numerous actions in 1810 and 1811, and led a detachment of the storming party at the siege of Ciudad Rodrigo in January 1812. He fought at Salamanca and entered Madrid with Wellington in August of that year, and in 1813 saw action at San Muñoz and San Millán, Vitoria, in the Pyrenees, on the Nivelle and Nive rivers, and near Bayonne in December 1813. He also took part in the final battle of Toulouse in April 1814. Subsequently he fought at Quatre Bras and at Waterloo, where his horse was killed under him.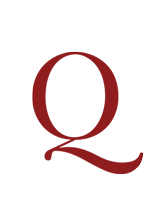 BATTY, Robert.
Campaign of the Left Wing of the Allied Army, in the western Pyrenees and south of France, in the years 1813–14; under Field-Marshal The Marquess of Wellington. Illustrated by a detailed plan of the operations, and numerous plates of mountain and river scenery.
First edition; very scarce. Robert Batty (1789–1848) was the son of the obstetric physician and amateur artist Dr Robert Batty (1762–1849; see Oxford DNB). 'After attending school in Kirkby Lonsdale, Westmorland, and in London, at the age of fifteen he travelled to Italy with his cousin, Henry Bickersteth (later Lord Langdale), where he "had the opportunity of cultivating a taste for art, which belonged to his family". He studied at Caius College, Cambridge (admitted March 1808), obtaining an MB in 1813, but did not practise medicine. Instead, having become an ensign in the 1st (Grenadier) guards on 14 January 1813, Batty served with its 1st battalion towards the end of the Peninsular War, notably at the blockade of Bayonne, before embarking for England from Bordeaux on 23 July 1814 . . . . Among artists of the English school, Samuel Redgrave concluded that "his industry was great, his works carefully and truthfully drawn, his architecture correct in its proportions and outlines, and his merits as a topographical draughtsman deserve recognition" ' (Oxford DNB). Batty subsequently served at Quatre Bras and at Waterloo, and published A sketch of the late campaign in the Netherlands (1815).