THE IRONMASTER
OHNET, Georges.
The Battles of Life. The Ironmaster. From the French of Georges Ohnet … by Lady G[eorgiana] O[sborne]. Authorized Translation …
London: Wyman & Sons … 1884.
3 vols., 8vo., with all half-titles; original scarlet cloth decorated in black, spines lettered gilt, slightly faded, a couple of wormholes to the joints, but a very good copy.
£450

Approximately:
US $629
€513
First edition in English. Le maître de forges (1882), one of a series of novels published by Ohnet under the title 'Les batailles de la vie', was a bestseller of French nineteenth-century sentimental fiction, and no less successful in England. Another English translation, by Ernest Vizetelly, published by his father Henry, appeared the same year.

'The nobly-born heroine is jilted by her ducal fiancé and marries the rich ironmaster Philippe Derblay, who has all the virtues except an apostrophe in his name. She treats him with shameful arrogance but is worn down by his cold politeness and in the end comes adoringly to heel' (Oxford Companion to French Literature).

Not in Sadleir; only a yellowback in Wolff (under 'Hénot').
You may also be interested in...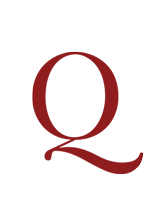 AEMYLIUS, Paulus (Paolo EMILIO).
Historici clarissimi de rebus gestis Francorum…
Early editions of the three classical complementary chronicles of France from the fifth to the mid-sixteenth century, often issued and bound together.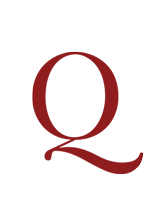 WILLIS, George Brandor.
View of Bayonne, taken from the sand hills on the left of the Adour, when occupied by the British forces on the 12 of March 1814, by Lieutenant George B. Willis, of the Royal Artillery. Dedicated with permission to the Rt. Hon. Earl Mulgrave, Master General of the Ordnance, &c. &c. &c. This print is intended to commemorate the illustrious return of Field Marshal the Duke of Wellington, and that proud period, when after a glorious career of victory, and the deliverance of Spain and Portugal by British valour and perseverance, the English standard was planted before the walls of Bayonne, and the legitimate sovereign of France recalled to add his seal to the general peace of Europe!
On his return from the Peninsular campaign, Wellington first took his seat in the House of Lords and was officially welcomed by the Queen at Buckingham House on 28 June, four days after the publication of this tribute by Edward Orme.