IMAGINARY SOCIETY FOR STRONG LEATHER
[ORDER OF CUIRASSIERS].
Patente de cuirassiers.
[Tanopolis], [n.p.], [?early 1800s].
4to, bifolium, 23 x ? cm; last three pages blank; charming woodcut vignette; decorative border; print stamp; disbound, in excellent condition.
£380

Approximately:
US $484
€433
Added to your basket:
Patente de cuirassiers.
A very scarce and rather inexplicable handbill, supposedly a declaration by the grand master of the order of cuirassiers and of cuir fort, issued from the fictional city of Tanopolis and in the name of 'l'Empereur Pataqu'est-ce'. The bill is presented to an estimable gentleman, whose name is blank, contracting him to convert 'everything that comes out of his mouth' into leather, i.e. all his expressions, and then in the future to employ two further cuirassiers of his stature. The curious stamp at the bottom left promises guerre a mort aux puristes; who the 'purists' are, and what the cuirassiers might have against them, is unclear. Possibly this is a satirical attack on tradesmen producing leather for the war effort, who were increasing their profits by diminishing the quality of their stock. Everything about the handbill speaks of deliberate obscurity: the emperor's name ('who-is-it?'), the stamp, the withheld name, and the curious use of the number 1234.

OCLC lists only one copy worldwide, at the BnF; not in COPAC.
You may also be interested in...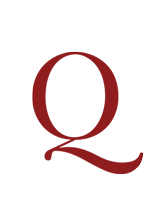 HOOPER, Luther.
Hand-loom weaving plain & ornamental ... with line drawings by the author & Noel Rooke: also collotype illustrations from ancient and modern textiles.
First edition, the copy owned and used by Ethel (later Mary) Gill (1878-1961), wife of Eric Gill (1882-1940), and later by their second daughter Petra (1906-1999). Petra was born the year before the Gills moved to Ditchling in Sussex, where they established a remarkable, largely Catholic, community of artists and craftsmen. Petra – her father's muse as an adolescent – learnt to weave at Ditchling in Ethel Mairet's workshop and later taught spinning and weaving herself at the short-lived boarding school established by Gill at Capel-y-Ffin in the early 1930s. Having broken off her engagement with the painter and poet David Jones, Petra married the letterer, engraver and cartoonist Denis Tegetmeier in 1930, weaving her own wedding dress.
[BEER, Johann Christoph.]
Kurtzer Entwurff dess Lebens der Könige in Engelland von der Zeit an als die Sachsen und Angeln sich derselben Insul bemächtiget biss auf die jetzige Regierung. Mit schönen Kupffer-Figuren und Conterfäiten der Könige gezieret.
Second, corrected and improved, edition (first 1671) of this attractive German survey of English kings and queens. After describing the rulers in the seven Anglo-Saxon kingdoms of England (Wessex, Sussex, Essex, Kent, East Anglia, Northumbria, and Mercia), Beer discusses the kings from Egbert to Harold II before devoting the remainder of his work to monarchs from William the Conqueror to Charles II, who are depicted on the accompanying plates together with their escutcheons and the dates of their reigns. Important epithets are given, such as 'Bellus Clericus' (Beauclerc) for Henry I, and 'Cor Leonis' (Lionheart) for Richard I, shown with a lion at his feet and a bolt in his shoulder. Beer (1638-1712) was something of an expert on European monarchs, also publishing works on the rulers of Austria, Hungary, Spain, Denmark, and Sweden.
 
BL German 1601-1700, B613; VD17 23:312763A. COPAC shows copies at the British Library and Oxford only.