THE BOOK OF FAITH
[ORTHODOX CHRISTIANITY]. NATHANAEL, Abbot, compiler.

Kniga o vere edinoi istinnoi pravoslavnoi [Book of the one true Orthodox faith].
Moscow, Stefan Boniface, 1648.
Folio, 310 x 195mm, ll. [269], without the first (blank) leaf, text printed in Old Church Slavonic, f. 1 and 10 printed in red and black, with large woodcut head-pieces and ornamental initials, occasional red headlines, highlights, sidenotes and initials, light toning, heavier at end, margins a little dust-soiled, a few small marks, still a very good copy in contemporary full calf over wooden boards, upper board with blind-tooled floral roll borders to a panel design, tooled centre piece of a unicorn trampling a ram in central panel with traces of gilt, Slavonic lettered panels 'Kniga Gl[agol]emaia' (This book is called) above and below, lower board blind-tooled with geometric roll tools to a panel design, spine in compartments, brass clasps, a little light wear to joints and extremities; from the Macclesfield library, with the Shirburn castle blind-stamp to first and last three leaves of text, near-contemporary inscription detailing the acquisition by Christian Hoppe in Moscow in 1675 and manuscript shelf marks to the front pastedown.
£7500

Approximately:
US $9821
€8539
First edition, very rare, of a book of Orthodox liturgy and theology. Beginning with prayers, this is a compilation of writings on all aspects of the Orthodox tradition, including a variety of polemical treatises against heretics, Catholics, and traitors to the Orthodox faith, some of which has been taken by Abbot Nathanael of Kiev from the earlier writings of Zechariah Kopystensky, Archimandrite of the Kiev-Pechersk Monastery. Both philosophical and theological in content, chapters cover the state of religion and belief in Russia, the differences between the Eastern and Western churches, the significance of icons, apostolic power, churches, the role of the Patriarch and more.

Unsurprisingly, this 'definitive' text did not please everyone. Within a short time of his installation, Patriarch Nikon, on a mission to reform the Russian orthodox church in favour of the ways of the Byzantine original, had condemned many of the included texts as un-Orthodox, reserving his particular displeasure for the thirtieth chapter, to which he attributed an unwelcome eschatological interpretation that in 1666 would come the spiritual reign of the Antichrist.

The biblical unicorn and ram motif of the binding (most notably present in Daniel 8:1-27), symbolizes the true (Christian) faith assuming supremacy over the other religions of the world.

The inscription reads: 'Сею книга купилъ Христьянъ Христьяновъ с(ы)нъ Хоппе Теологие и Филозофие Студиозусь Бешыковского города земьли Лаузеницкои иноземецъ на Москве лета 7183-г(о) или по-немецькие 1675-г(о) за 6 ефимъков.' Christian Christianov, the son of Hoppe, a theology and philosophy student from the town of Beshkov(?) in Lausen [Switzerland], a foreigner, bought this book in Moscow in 7183, that is 1675 in the German style, for 6 Efimki'.

Zernova (1958) no. 209 (listing 3 copies in Moscow and 2 in St. Petersburg)
You may also be interested in...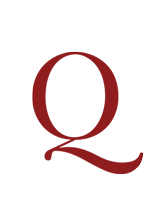 ALBERTI, Leon Battista.
Hecatomphila che ne insegnia l'ingeniosa arte d'amore. Deiphira che ne mostra suggir il mal principiato amore.
A combined edition of the Ecatomfila and the Deifira, Alberti's two dialogues on love. They originally appeared separately in 1471, probably the first works of literature by a living author printed in Italian. They treat the vagaries of love from different perspectives. In the Ecatomfila, a woman, expert in matters of love, counsels her youthful listeners on how to secure and keep love. The ideal lover is prudent, modest, and virtuous; above all, he is a man of letters. In the Deifira Filarco counsels Pallimacro, hopelessly in love with Deifira, on the dangers of love and on how the humanist may experience the intensity of love as a young man without abandoning his literary and artistic pursuits.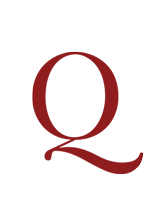 WOMEN IN 19TH CENTURY RUSSIA OSTROVSKII, Aleksandr Nikolaevich.
Bednaia Nevesta, komediia v piati deistviiakh [The poor bride, a comedy in five acts].
First edition. A rare early play by one of the leading Russian playwrights of the 19th century. Ostrovsky's second play, The Poor Bride, was first published in the literary magazine The Muscovite (edited by Mikhail Pogodin) earlier in 1852. Initially banned from production by the censor, it was one of Ostrovsky's first plays to be produced on stage, at the Maly Theatre, Moscow, in 1853. From this date until his death no year passed without a new play by Ostrovsky appearing on the stage of the Imperial theatres. 'The Poor Bride realistically shows the unfortunate position of women in Ostrovsky's time, whose only hope of economic security was in marrying for money, not love. Though at moments the author parodies the romantic archetype, he states no thesis, but merely implies one in the relentless realism characteristic of both his first plays' (Terras).