£0

Approximately:
US $0
€0
Added to your basket:
OSORIO
You may also be interested in...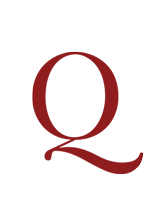 [PLACE, Francis.]
An Essay on the State of the Country, in Respect to the Condition and Conduct of the Husbandry Labourers, and to the Consequences likely to result therefrom.
First edition. The author, who has been identified as the social reformer Francis Place (1771-1854), concludes that, with current low profit margins, squeezed by a large variety of duties, tithes and taxes as well as rent, farmers were unable to increase labourers' wages, and therefore a further increase to taxes levied on landlords would only generate the inevitable and lethal consequence of reducing their capacity for investment.
ZINCKE, Georg Heinrich.
Grund-Riß einer Einleitung zu denen Cameral-Wissenschaften in welchen die ersten Vorbereitungs- und Grund-Lehren so in der wirthschafftlichen Policey-Wissenschafft abzuhandeln, in einem kurtzen Zusammenhang zum Behuff seiner academischen Vorlesungen vorgestellet werden ...
Very rare first edition of this pioneering contribution to the systematization of economics as one of the pillars (along with, and integrated with law, administration and policing) of successful societies, by the philosopher, jurist, and economist Georg Heinrick Zincke (1692-1768).