PALEY, William.
Caution recommended in the use and application of scripture language. A sermon preached July 15, 1777, in the Cathedral Church of Carlisle, at the visitation of the Right Reverend Edmund, Lord Bishop of Carlisle.
Cambridge, printed by J. Archdeacon for T. & J. Merrill (and others), 1777.
4to, pp. [iv], 8; title and final page slightly soiled, a few small ink spots to the title; disbound.
£250

Approximately:
US $349
€283
First edition. A sermon (on 2 Peter iii, vv. 15–16) preached by Paley, author of the celebrated Evidences of Christianity (1785), at the invitation of Edmund Law, Bishop of Carlisle. 'Paley's connection with the Law family greatly advanced his clerical career. He regularly spent vacations with John Law while they were Cambridge fellows, and they once met John Wilkes on one of their excursions to Bath and enjoyed an evening with him. Paley's "long and faithful friendship" with Law was acknowledged in the dedication to Horae Paulinae (1790). In 1777 Paley was invited to preach the visitation sermon in Carlisle Cathedral for Edmund Law' (Oxford DNB).

COPAC records two copies only (British Library, Cambridge), NUC two (Yale, Library of Congress).
You may also be interested in...
[ITALIAN.]
[BOOK OF COMMON PRAYER.] Il Libro delle Preghiere publiche ed Amministrazione de Sacramenti, ed altri Riti e Cerimonie della Chiesa, secondo l'Uso della Chiesa Anglicana; insieme col Saltero over i Salmi di David, come hanno da esser recitati nelle Chiese. E la Forma e Modo di fare, ordinare e consacrare Vescovi, Presbiteri e Diaconi.
First edition of the first translation of the Book of Common Prayer into Italian. The project was begun by Edward Browne while chaplain to Sir John Finch in Constantinople, perhaps incorporating an earlier, unpublished translation by William Bedell (the manuscript being listed in Griffiths' Bibliography of the Book of Common Prayer as Italian 1). Back in London, the work was completed by the Italian émigré merchant Giovan-Battista Capello (John Capell), a friend of Hobbes.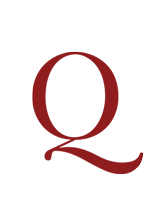 POSTLETHWAYT, Malachy.
Great-Britain's true system: wherein is clearly shewn, I. That an increase of the public debts and taxes must, in a few years, prove the ruin of the monied, the trading, and the landed interests. II. The necessity of raising the supplies to carry on the war, within the year. II. That such a design, however seemingly difficult, is very practicable: with a sketch of various schemes for that purpose. IV. An expedient which will support the public credit, in all times of public distress and danger. To which is prefixed, an introduction, relative to the forming a new plan of British politicks, with respect to our foreign affairs, and our connections on the continent. …
First edition of the last published work of that eighteenth-century British Mercantilist 'whose vision was undiluted by vestiges of humanitarism', most famous for his Universal Dictionary of Trade and Commerce (1751-1755), which was twenty years in the making (The New Palgrave).