[PALMIERI, Giuseppe].
Riflessioni sulla pubblica felicità relativamente al Regno di Napoli. Seconda edizione dall' autore accresciuta.
Naples, Vicenzo Flauto for Michele Stasi, 1788.
8vo, pp. viii, 359, [1] blank; scattered foxing and spotting throughout; contemporary vellum over boards, spine direct-lettered gilt.
£500

Approximately:
US $697
€569
Second edition, substantially enlarged. 'Giuseppe Palmieri, Marchese di Martignano (1721–94?), was one of that brilliant band of Neapolitans in which Filangieri was perhaps the most widely known figure. Palmieri was primarily a practical administrator. But the welfare economics of the eighteenth-century Consultant Administrators can perhaps be best appreciated by reading his Riflessioni sulla pubblica felicità relativemente al regno di Napoli (1787) or his Pensieri economici … (1789) or his Della ricchezza nazionale (1792)' (Schumpeter, p. 177n).

Palmieri, born at Martignano near Otranto, joined the army at the age of 13 and fought at the siege of Messina. Back home at 18, he devoted himself to study, read very widely, and formed ties with leading thinkers of his time and place, including Genovesi. Soon he was off soldiering again, in the service of the Bourbon king of Naples, and in 1761 published a book on the art of war. It was not until 1783 when he had retired to Lecce (the distinguished Liceo there is named after him) that he obtained a civil service post as Head of Customs for the Otranto region. In 1787, admired for his administrative competence, he was named member of the Supreme Finance Council of the kingdom and moved to Naples. In the years before his death, he published four works on economic management, more particularly on how to promote the economic growth and prosperity of the relatively backward region from which he came and to which he had devoted his life.

Palmieri 'combats the doctrines of the Physiocrats, especially with respect to the importance of foreign trade, which he maintains to be a true source of wealth for the nation. He was the soul of the theoretic and practical reform of the study of economics and finance in the kingdom of Naples towards the end of the last century' (Palgrave).

Einaudi 4273; Kress Italian 572; Mattioli 2671; not in Goldsmiths'.
You may also be interested in...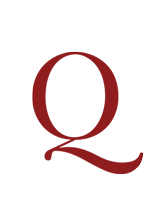 WU, Chi-Yuen.
An outline of international price theories… with an introduction by Professor Lionel Robbins.
First edition, number seven in a series of monographs by writers connected to the London School of Economics and Political Science. This work was adapted from the essay which Wu submitted for his PhD, which was awarded by the University of London in 1937. In An outline of international price theories, Wu, a Chinese born Austrian economist who studied at the London School of Economics, provides a general survey of the historical development of international price relationships. Wu does not attempt to provide a comprehensive study of all the literature concerning his subject, instead he selects and analyses a representative group of theories from which he extrapolates his more general conclusions.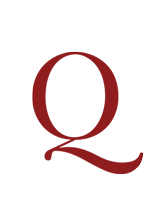 ZUCKERKANDL, Robert.
Die Währungsänderung in Britisch-Indien.
First edition of this rare paper, offprinted from Zeitschrift für Volkswirtschaft, Socialpolitik und Verwaltung, volume III, issue I, on the changes of the Indian currency against the silver and gold prices. From 1873 the value of the Rupee sank considerably, leading to the British government of India's decision in 1893 to close the mints. Zuckerkandl (1856-1926), professor of political economy at the universities of Vienna and Prague, was among the first historians of price theory. In this work he illustrates the contemporary monetary turbulence with statistical material and tables of the development of the Indian economy.