PAPWORTH, John.
Select views of London; with historical and descriptive sketches of some of the most interesting of its public buildings.
London, Rudolf Ackermann, 1816.
4to, pp. [8], 159, [1], with 76 full-page hand-coloured aquatint plates, small section replaced at foot of title-page, a little foxing to endleaves, occasional light-offsetting, small stain in blank upper margin of a few leaves at start; else a very good copy in later full crimson morocco gilt by Bayntun Riviere, spine gilt in six compartments, board edges and turn ins gilt, all edges gilt, with a matching slipcase of half morocco over cloth boards.
£4250

Approximately:
US $5558
€4769
First edition of this guide to the finest historical buildings and house interiors of London, compiling Papworth's contributions to Ackermann's monthly periodical, 'The Repository of the Arts, Literature, Commerce, Manufactures, Fashions and Politics,' for the first time.  Each of the 76 plates is accompanied by a brief history of the locality. Beginning with St. James's Palace, Papworth perambulates around the squares of West London, taking in the Inns of Court, galleries, museums and gentlemen's clubs before heading east to the City churches, the Bank of England, and Newgate prison.

John Papworth was a noted architect, championing the transitional style between the late Georgian and early Victorian periods. He was a long-standing associate of Ackermann, both contributing to his publications and designing his premises. Famous for structural innovations such as the use of cast iron as roof support, Papworth was also the first to promote the now ubiquitous single pane plate-glass windows for shop displays. The present work is one of his finest and most famous.


Abbey, Scenery, 217; Adams, London Illustrated, 1604-1851, 117; Ford, Ackermann, p.227; Hardie, English Coloured Books, p.112; Tooley, English Books with Coloured Plates, 1790 to 1860, p.188.
You may also be interested in...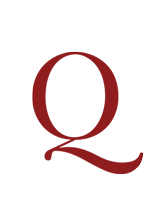 [ANON.]
First edition, a persuasive essay arguing the economic necessity of increasing the available credit presented in the form of a letter to a friend. The author discusses the perilous state of the public finances, arguing that with specie drained by the pursuance of the Nine Years' War (1688-1697) the nation cannot hope to continue to trade profitably with their neighbours. He argues: 'therefore since we have not real Species to do it with, nor can hope in any reasonable number of Years sufficiently to encrease our Species, I think there is no other Way or Means left us, either to carry on the War or our Trade, with or without a War, to the Honour and Advantage of this Kingdom, but only by restoring Credit, and by that Credit supply our want of real Coin' (p. 3).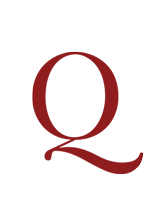 GASSER, Simon Peter.
Einleitung zu den Oeconomischen Politischen und Cameral-Wissenschaften, worrinen für dieses mal die Oeconomico-Cameralia von den Domainen- oder Cammer- auch andern Gütern, deren Administration und Anschlägen, so wol des Ackerbaues als anderer Pertinentien halber, samt den Regalien angezeiget und erläutert werden. Nebst einem Vorbericht von der Fundation der neuen œconomischen Profession, und des Allerdurchlautigsten Stifters eigentlichen allergnädigsten Absicht.
First edition. Simon Peter Gasser (1676–1745) was appointed by Friedrich Wilhelm I to the first chair of economy to be founded in Prussia, at the University of Halle in 1727, where Gasser had until then been a lecturer in law. The present work, an introduction to the science of cameralism, and dedicated to his patron, the king – 'great Œconomus, and still greater soldier' – is his only work of the kind (he published numerous books in Latin on law). It represents an important landmark of cameralism, above all for its commentary on the king's desire to promote that science as a professional discipline in the universities, as signified by the new chair at Halle. See A. W. Small, The Cameralists, pp. 206–221; Palgrave II, 187; Roscher, Geschichte der Nationale-Oekonomik, pp. 371–6.