a landmark
PARACELSUS, Theophrastus Philippus Aureolus Bombastus von Hohenheim.
Archidoxa ... zwoelff Buecher, darin alle gehaimnuess der nature eroeffnet, wie die zu anfang des ersten Buchs nach ordnung verzeichnet. Auch noch vier andere Buechlein, so darzu gethan worden, und hierbey ordentlich Intitulirt … Von D. Iohanne Alberto Wimpineo.
Munich, Adam Berg, 1570.
4to, ff. [8], [120]; with woodcut portrait of Paracelsus on title, and woodcut portraits of Paracelsus and the editor Wimpineus (Wimpfen) in the text; some 17th and 18th century annotations in German and Latin to the text (partly cropped); a few leaves a little stained; front inner hinge cracked; a good copy in 18th-century vellum over boards; lower cover stained; head and tail of spine a little worn.
£4500

Approximately:
US $5997
€5011
Added to your basket:
Archidoxa ... zwoelff Buecher, darin alle gehaimnuess der nature eroeffnet, wie die zu anfang des ersten Buchs nach ordnung verzeichnet. Auch noch vier andere Buechlein, so darzu gethan worden, und hierbey ordentlich Intitulirt … Von D. Iohanne Alberto Wimpineo.
a very rare and apparently unrecorded issue of Johann Albert von Wimpfen's recension of the Archidoxa (first, Cracow, 1569, edited by Adam Schröter).

'It cannot be denied that Paracelsus' [Archidoxa] forms a landmark in the development of Chemistry as a scientific subject, because it presented for the first time a kind of system of Chemistry. His chemical doctrine embraces all chemical substances known to him and evolves a classification of operations and materials. In this he precedes Andreas Libavius ... Paracelsus deserves particular credit for the care which he took in the medicinal use of his chemical preparations. In fact, he made their detoxication his main concern ... Paracelsus freed the final product, such as the "Quintessence" of metals, from all sharpness by washing it with alcohol and water. This particularly applies to the heating with saltpetre which brings about oxidation and thereby renders soluble insoluble combinations of metals or minerals ... Such conversion made the minerals and metals suitable for medicinal use' (Pagel, Paracelsus p. 275-6).

'Certainly Paracelsus was the first to devise such advanced laboratory techniques as the use of detoxication and freezing to concentrate alcohol and invented new preparations (including those of the ether group and probably tartar emetic); he was moreover, the first to attempt to construct a chemical system' (DSB).

The Archidoxa went through several editions within a short period of time. The text to this German edition was edited after manuscript sources and 'often differs textually from Toxites' edition [Strasburg, 1570], frequently offering better readings, which often correspond with those found in Huser's [great collected edition] ... Wimpfen follows his source more faithfully than the previous editors ... His life of Paracelsus again differs from Toxites' and Perna's edition, Wimpfen obviously using a different manuscript' (Sudhoff, Bibliographia Paracelsica pp. 191-96).

This issue not in Durling, Sudhoff (see Sudhoff 129 for another issue of the same year which combines our printing of the Archidoxa, with Paracelsus' Etliche Tractetlein) or Wellcome; see Neville II, p. 257, for the Strasbourg edition of the same year (the text there, however, being based on a different manuscript).

Provenance: from the library of Augustus Frederick, Duke of Sussex (1773–1843), the ninth child of King George III and a great bibliophile.
You may also be interested in...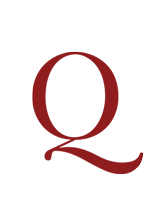 a great chemist KUNCKEL VON LÖWENSTERN, Johann.
Collegium physico-chemicum experimentale, Oder Laboratorium Chymicum, In welchem Deutlich und gründlich Von den wahren Principiis in der Natur und denen gewürckten Dingen so wohl über als in der Erden, Als Vegetabilien, Animalien, Mineralien, Metallen, wie auch deren wahrhafften Generation Eigenschafften und Scheidung, Nebst der Transmutation und Verbesserung der Metallen gehandelt wird, Denen Liebhabern natürlicher Wissenschafften zum ungemeinen Nutzen nunmehro endlich Mit einem vollständigen Register und Vorrede herausgegeben Von Johann Caspar Engelleder.
the rare first edition of a famous chemical handbook, the most important work of the leading german chemist of the second half of the seventeenth century. Partington, devoting pp. 361-77 of vol. II to Kunckel, gives 'a nearly complete bibliographical account with comment' (Marie Boas Hall in DSB), with many references to the discoveries contained in this book, including as it does 'an interesting account of the large laboratory ("gold house") in Dresden, as big as a church, with furnaces and tall chimneys, of the old manuscripts, and of the harsh treatment of former alchemists who failed to achieve results ... Kunckel had great enthusiasm (es ist die Chymie das edelste Studium in der Welt), ample opportunities for experiment, a capacity for keen observation, great patience and stubborn application - in fact all the qualities which are found in a great chemist. He was a man of transparently honest character, and in such cases where his word is set against that of such men as Leibniz and Stahl, it may be accepted without hesitation' (Partington).
ON SUNDIALS. ANNOTATED BY THE AUTHOR'S COLLABORATOR. PADOVANI, Giovanni.
Opus de compositione et usu multiformium horologiorum solarium pro diversis mundi regionibus, idq[ue] ubique locorum tam in superficie plana horizontali, quam murali quorsumcumq[ue] exposita sit, pertractans ... Nunc primum in lucem prodit.
Scarce first edition of Padovani's treatise on sundials, providing illustrated instruction on the use of various horizontal and vertical sundials and on calculating latitude, this copy owned and annotated by the author's friend and collaborator Johannes Andrea de Muscis. A second edition appeared in 1582.