a landmark
PARACELSUS, Theophrastus Philippus Aureolus Bombastus von Hohenheim.
Archidoxa ... zwoelff Buecher, darin alle gehaimnuess der nature eroeffnet, wie die zu anfang des ersten Buchs nach ordnung verzeichnet. Auch noch vier andere Buechlein, so darzu gethan worden, und hierbey ordentlich Intitulirt … Von D. Iohanne Alberto Wimpineo.
Munich, Adam Berg, 1570.
4to, ff. [8], [120]; with woodcut portrait of Paracelsus on title, and woodcut portraits of Paracelsus and the editor Wimpineus (Wimpfen) in the text; some 17th and 18th century annotations in German and Latin to the text (partly cropped); a few leaves a little stained; front inner hinge cracked; a good copy in 18th-century vellum over boards; lower cover stained; head and tail of spine a little worn.
£4500

Approximately:
US $6272
€5098
a very rare and apparently unrecorded issue of Johann Albert von Wimpfen's recension of the Archidoxa (first, Cracow, 1569, edited by Adam Schröter).

'It cannot be denied that Paracelsus' [Archidoxa] forms a landmark in the development of Chemistry as a scientific subject, because it presented for the first time a kind of system of Chemistry. His chemical doctrine embraces all chemical substances known to him and evolves a classification of operations and materials. In this he precedes Andreas Libavius ... Paracelsus deserves particular credit for the care which he took in the medicinal use of his chemical preparations. In fact, he made their detoxication his main concern ... Paracelsus freed the final product, such as the "Quintessence" of metals, from all sharpness by washing it with alcohol and water. This particularly applies to the heating with saltpetre which brings about oxidation and thereby renders soluble insoluble combinations of metals or minerals ... Such conversion made the minerals and metals suitable for medicinal use' (Pagel, Paracelsus p. 275-6).

'Certainly Paracelsus was the first to devise such advanced laboratory techniques as the use of detoxication and freezing to concentrate alcohol and invented new preparations (including those of the ether group and probably tartar emetic); he was moreover, the first to attempt to construct a chemical system' (DSB).

The Archidoxa went through several editions within a short period of time. The text to this German edition was edited after manuscript sources and 'often differs textually from Toxites' edition [Strasburg, 1570], frequently offering better readings, which often correspond with those found in Huser's [great collected edition] ... Wimpfen follows his source more faithfully than the previous editors ... His life of Paracelsus again differs from Toxites' and Perna's edition, Wimpfen obviously using a different manuscript' (Sudhoff, Bibliographia Paracelsica pp. 191-96).

This issue not in Durling, Sudhoff (see Sudhoff 129 for another issue of the same year which combines our printing of the Archidoxa, with Paracelsus' Etliche Tractetlein) or Wellcome; see Neville II, p. 257, for the Strasbourg edition of the same year (the text there, however, being based on a different manuscript).

Provenance: from the library of Augustus Frederick, Duke of Sussex (1773–1843), the ninth child of King George III and a great bibliophile.
You may also be interested in...
[PORCELAIN] NYMPHENBURG. Abbildung der vorzüglicheren Artikel der königlichen bayerischen Porcellan Manufactur zu Nymphenburg. [Munich], 1831.

(Bound with:)

NYMPHENBURG. Preis-Courant über die vorzüglicheren Artikel in weissem Porcellan, welche bei der Königlich-Bayerischen Porcellan-Manufactur in Nymphenburg verfertigt werden, und welche in der königl. Niederlage zu München, Kaufinger-Strasse Nro. 1020 zu haben sind. (Munich, 1831).
A fine copy of the very rare trade catalogue of the porcelain wares available at the Royal Bavarian porcelain manufacture Nymphenburg, offered here with the original 'price list'. This is the first trade catalogue produced at Nymphenburg and possible the earliest trade catalogues for porcelain in Germany.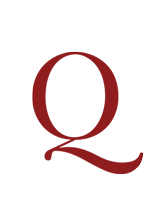 FOSSÉ, Charles Louis François.
Idées d'un militaire pour la disposition des troupes confiées aux jeunes officiers dans la défense et l'attaque des petits postes.
First edition. 'Ouvrage estimé' (Brunet). A splendidly illustrated military treatise and excellent example of French colour printing written by a French infantry officer and mathematician who distinguished himself in the Seven Years' War.