PARETO, Vilfredo.
Compendio di Sociologia generale per cura di Giulio Farina.
Florence, G. Barbèra, 1920.
Small 8vo, pp. xii, 593, [1] blank, [1] contents, [1] blank; bookplate to the front pastedown; leaves uniformly browned as usual; a good copy in the original blue illustrated paper boards, spine lightly sunned, remains of paper label to rear cover.
£350

Approximately:
US $495
€400
First edition of an abridged version of the Trattato di Sociologia Generale (1916), Pareto's principal contribution to sociology.

S. E. Finer, Vilfredo Pareto: sociological writings, p. 327.
You may also be interested in...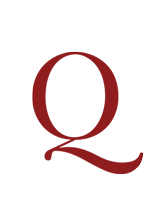 WILLICH, Anthony Florian Madinger.
Lectures on Diet and Regimen: being a systematic Inquiry into the most rational Means of preserving Health and prolonging Life: together with physiological and chemical Explanations, calculated chiefly for the Use of Families, in order to banish the prevailing Abuses and Prejudices in medicine. The second Edition, improved and enlarged with considerable Additions …
Second edition, much revised and expanded, printed in the same year as the first: 'Many important and useful articles have been added, especially in the fifth Chapter, "Of Food and Drink."' Willich's very popular manual was based on a series of lecture given by the eminent physician at Bath in 1798, and includes material on the state of modern medicine, the air, baths, clothing, exercise, sleep, excretion, sexual intercourse, the mind and the eyes, as well as a long chapter on food and drink (pp. 291-439), with descriptions of the nature and properties of various comestibles. A postscript explains that this work dealing with the preservation of the healthy body is to be followed by one on the treatment of the diseased body, and includes a list of questions to ask a patient to aid in diagnosis.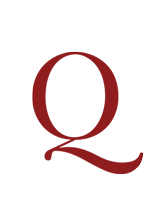 LA PORTE, Mathieu de.
La science des négocians et teneurs de livres, ou instruction générale pour tout ce qui se pratique dans les comptoirs des négocians, tant pour les affaires de banque, que pour les merchandises, & chez les financiers pour les comptes … Nouvelle édition, revue & corrigée avec la dernière exactitude, augmentée d'un traité des changes estrangers, réduits par fractions, factures, ordres, commissions, arbitrages de banque & de commerce, négociations, traits, remises & roulemens de lettres dans les principales places de l'Europe, par des methods courtes & aisées; d'un traité des usances & jours de grace ou de faveur que l'on accorde dans toutes les principales places de commerce de l'Europe, & de l'Edit du Roi du mois de Mars 1673, servant de réglement pour le commerce des négocians & marchands, tant en gros qu'en détail.
A scarce provincial edition of this classic work on accountancy, rare on the market and greatly revised and expanded,. First published in Paris in 1704, as an expanded and re-worked version of La Porte's 1673 Guide des négocians et teneurs des livres. There are numerous editions, translations and adaptations up to the end of the 18th century.