BOUND AT BRONNBACH WITH MANUSCRIPT WASTE
AND ADDITIONAL MANUSCRIPT SERMON
PELBARTUS de Themeswar. 
Pomerium sermonum de Sanctis per anni circulum tam hyemalium quam estivalium, vulgate per venerabilem fratrem Pelbartum de Themesrvar [sic] Minoritanum vere theologie professorem eximium, annotaciunculis in margine denuo additis, opus divini verbi Seminatoribus fere utilissimum, cum materiarum singularum indice copiosissimo. 
Nuremberg, Johann Koberger, August 1519. 
[bound with:]

[—.]  Stellarium corone benedicte virginis Marie in laudem eius pro singulis predicationibus elegantissime coaptatum.  Nuremberg, Johann Stuchs for Anthon Koberger, 25 December 1518. 

Two works in one vol., Pomerium: folio in 6s, ff. [5], cclv, [4], Stellarium: folio in 8s, ff. cix, [4]; ff. 1xxi and 1lxv misnumbered as 'xxii' and 'lvi' respectively, f. 2o5 a singleton; titles within woodcut borders each formed of 4 blocks, Pomerium border with contemporary hand colouring, both works with woodcut initials and rubricated throughout; lightly toned with occasional spots, a few marginal paperflaws (touching text on 1f4, without loss), otherwise excellent copies, retaining deckle-edges in places; bound together in contemporary German blind-tooled sheepskin over bevelled oak boards (see below), with brass furniture (renewed on upper board), two clasps to fore-edge (clasps and plates lettered 'IHS'), sewn on 3 pairs of double cords, later manuscript label to spine, manuscript fragments as pastedowns (see below); a little rubbed, one corner-piece lacking from lower board, lower clasp lost, endcaps pulling away slightly; bound with 3 pp. contemporary manuscript ('Ein kurze probpredig, der jenen angezeigt wirdt…') at front, with (?) late seventeenth-century ink inscription of Dettelbach monastery to title and later stamps, modern shelf-labels to spine.
£8500

Approximately:
US $10420
€9879
Added to your basket:
Pomerium sermonum de Sanctis per anni circulum tam hyemalium quam estivalium, vulgate per venerabilem fratrem Pelbartum de Themesrvar [sic] Minoritanum vere theologie professorem eximium, annotaciunculis in margine denuo additis, opus divini verbi Seminatoribus fere utilissimum, cum materiarum singularum indice copiosissimo. 
Handsome early editions of two collections of sermons by Pelbartus of Themeswar, an exceptional volume with an additional manuscript sermon, bound at the monastery of Bronnbach using fragments from three medieval manuscripts. 

The Hungarian Franciscan Pelbartus of Themeswar (c. 1435–1504, born at modern-day Timişoara in Romania) was among the most popular writers of model sermons in the early sixteenth century and an instrumental figure in the development of Magyar as a literary language.  He is known to have studied at Kraków in the 1450s and '60s, and to have been preacher and teacher at the Franciscan studium generale in Buda from 1483 until his death there in 1504.  The enormous and immediate success of his six published works, and Pelbartus's ability to find publishers in Germany and France, suggests a network of European scholarly contacts likely built up during the undocumented period between his studies in Kraków and his return to Hungary (see Kosztolnyik). 

The two works bound here, the Pomerium sermonum and Stellarum corone (first published in 1502 and 1501 respectively) together offer a vast collection of sermons for the adaptation and use of preachers around Europe, evidently including (in the case of our copies) the Cistercian monks of Bronnbach in Franconia.  At the time this volume was bound at Bronnbach, it was augmented by a three-page manuscript sermon on the Parable of the Vineyard Workers (Mark 20); its extensive references to other Biblical passages suggests an intended audience of learned Cistercians, or perhaps it was even (being bound into a volume of model sermons) intended primarily for the edification and inspiration of future readers in the monastic library. 

Binding: the binding of this volume, with one of two traced uses of the monastic stamp 'brunbach', is identified by Schonath as the product of Bronnbach Abbey, an attribution Goldschmidt was hesitant to make for the example of the stamp in his collection.  The bindery is apparently unknown to Kyriss and Haebler, and although the Einbanddatenbank identifies a Bronnbach group of tools (five of them used here) it does not record the name-stamp. 

Manuscript fragments: given the Bronnbach binding, the fragments of three manuscripts used as pastedowns are very likely to have derived from volumes once in use there, and they may even have been written there.  Their re-use as binding waste circa 1520 offers an insight into the sorts of texts which had been superseded or were otherwise considered obsolete by that date. 

The fragments are:

I.  Alexander of Villa Dei (c. 1170–c. 1250), Doctrinale, verses 22–38 and 302–319 (ed. D. Reichling, Berlin, 1893); a partial bifolium, single columns with remains of 17 lines in a small gothic bookhand, dark brown ink, ruled lightly in ink, two-line initials in red, first letter of each line stroked in red, marginal and interlinear annotations in contemporary hands; Germany, second half of fourteenth century.  The most complete leaf measures approximately 112 x 110 mm.  The text here includes the end of the preface and the beginning of the first chapter (on declensions).

II.  Petrus Hispanus (fl. thirteenth century), Summulae logicales, Tractatus 1, 'De triplici conversione' to 'De equipollentiis earum', and Tractatus 3, 'De communitatibus et proprietatibus substantie' to 'De communitatibus quantitatis' (ed. Lambertus Marie de Rijk, Wijsgerige Teksten en Studies 22, Assen, 1972, pp. 8-11 and 31-34); a complete bifolium, double columns of 33 lines written in a small, rapid and highly abbreviated gothic bookhand, dark brown ink, no ruling visible, two-line initials in red with rudimentary foliate infill in brown, paragraph marks in red, a few contemporary marginal annotations; Germany, mid-fourteenth century.  A single leaf measures approximately 130 x 105 mm.

III.  Martin of Dacia (c. 1240–1304), De modis significandi, chapters 2 ('Utrum modi essendi, modi intelligendi et modi significandi sunt idem vel differunt') to 5 ('De modis significandi essentialibus generalibus') and chapters 31 ('De modo significandi relationis') to 33 ('De subdivisione pronominis primitivi et derivativi') (ed. H. Roos, Corpus Philosophorum Danicorum Medii Aevi II, Copenhagen, 1961, pp. 6-10 and 46-50); a complete bifolium, single columns of 37 lines written in a small and highly abbreviated gothic bookhand, dark brown ink, ruled lightly in ink, two-line initials alternately in red and dark brown ink, paragraph marks in red; Germany, first half of fourteenth century.  A single leaf measures approximately 210 x 160 mm.  Roos records twenty-four surviving manuscripts in his edition of the work, but see also H. Roos, 'Neue Handschriften-Funde zu den Modi significandi des Martinus de Dacia', Theologie und Philosophie 41 (1966) pp. 243-6. 

OCLC finds only one copy of each edition outside Continental Europe, both at Cambridge University Library (bound together as here). 

Pomerium: USTC 684740; VD16 P-1176.  Stellarium: USTC 694646; VD16 P-1217.  See Kosztolnyik, 'Pelbartus of Temesvár: A Franciscan Preacher and Writer of the late Middle Ages in Hungary' in Vivarium 5, no. 2 (1967), pp. 100-110. 

For the binding, see Einbanddatenbank, workshop w002313, tools s015347-s015349 and s015351-s015352; Goldschmidt 24; Scherg, 'Die Bibliothek der Zisterzienserabtei Bronnbach an der Tauber' in Kostbare Bücher aus drei alten fränkischen Bibliotheken (1988), pp. 128-159; Schonath, 'Zwei spätmittelalterliche Einbände aus Fränkischen Klosterbibliotheken' in Gutenberg Jahrbuch (1965), pp. 374-376 (this example). 
You may also be interested in...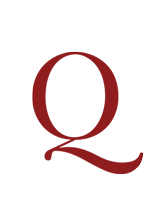 UNPUBLISHED REQUIEM MASS IN MEMORY OF HAYDN VERHEYEN, Pierre Emmanuel.
Requiem mass in C minor.
A very grand unpublished Requiem mass by the Flemish composer and singer Pierre Emmanuel Verheyen (1750–1819). Although not so indicated, this must be the Requiem mass dedicated to Haydn which Verheyen, a devoted follower, is known to have written following Haydn's death in 1809 and which was first performed in St. Nicholas's church, Ghent, on 9 April 1810. The Requiem was also apparently performed again at Bruges in 1814 by 72 musicians. Fétis, referring to Verheyen's sacred works, describes it as 'un de ses plus beaux ouvrages en ce genre'.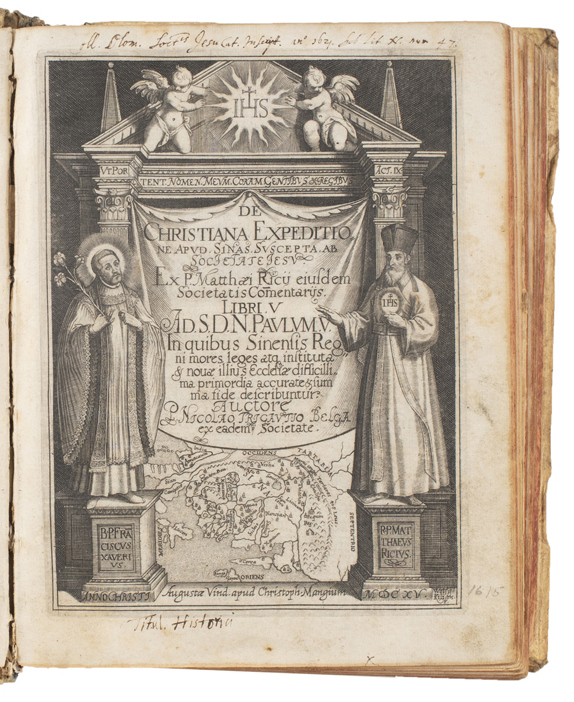 REOPENING THE DOOR TO CHINA RICCI, Matteo, and Nicolas TRIGAULT.
De Christiana expeditione apud Sinas suscepta ab Societate Jesu. Ex P. Matthaei Ricii eiusdem Societatis com[m]entariis, libri V … In quibus Sinensis regni mores, leges atq[ue] instituta et novae illius ecclesiae difficillima primordia accurate et summa fide describuntur. Auctore P. Nicolao Trigautio Belga ex eadem Societate.
First edition. The 'most influential description of China to appear during the first half of the seventeenth century. Trigault, the procurator of the Jesuits' China mission, translated and augmented the pioneer missionary Matteo Ricci's journal, aiming to elicit support for the mission. The De Christiana expeditione, therefore, is essentially a translation of Ricci's Italian journal. Trigault, however, did not merely translate the journal; he omitted or changed many passages, rearranged its parts, and added material from other Chinese missionaries to complete the story and to depict China and the Jesuit mission in a more favorable light. The resulting volume contains a history of the Jesuit mission in China from its inception in 1583 until Ricci's death in 1610, the same year in which Trigault arrived in China. It includes a wealth of information about China in the chapters which recount the history of the mission, prefaced by eleven chapters describing Chinese geography, people, laws, government, religion, learning, commerce, and the like. The De Christiana expeditione, despite its departures from Ricci's original journal, provided European readers with more, better organized, and more accurate information about China than was ever before available' (Lach III pp. 512-3). Three Latin editions had appeared by 1617, and translations were published in French (1616, 1617 and 1618), German (1617), Spanish (1621) and Italian (1622). Extracts in English were included in Purchas his pilgrimes (1625), but the first full edition in English, by L. J. Gallagher, did not appear until 1953. The Italian manuscript of Ricci's original text remained unpublished until 1911.