THE FIRST EJECTED SCANDALOUS PRIEST
PETITION AND ARTICLES (The)
or severall Charge exhibited in Parliament against Edward Finch Vicar of Christs Church in London, and Brother to Sir John Finch, late Lord Keeper, now a Fugitive for Fear of this present Parliament, 1641 …
London, Sould by R. Harford …1641
Small 4to., pp. [2], 14, with a large woodcut on the title-page of 'Ed. Finch his Perambulations', walking about the parish in a surplice, looking out from an alehouse window, and, with two comrades, following a carriage of women 'away for Hamersmith' for a debauched afternoon (the text explains these images); fore-edge lightly dampstained throughout; else a good copy, modern leather binding.
£750

Approximately:
US $939
€826
Added to your basket:
or severall Charge exhibited in Parliament against Edward Finch Vicar of Christs Church in London, and Brother to Sir John Finch, late Lord Keeper, now a Fugitive for Fear of this present Parliament, 1641 …
First edition. The royalist divine Edward Finch became vicar of Christ Church, Newgate, in 1630. Ten years later a number of his parishioners petitioned the Long Parliament for his removal because of popish practices, preaching in a surplice, placing the communion table altar-wise, and hindering the delivery of sermons on the anniversary of the Gunpowder Plot. He persistently neglected his duties, exacted 'unjust and excessive Fees for Burials', frequented taverns and alehouses, and kept company with lewd women. Called to give the Sacrament to a dying parishioner he was so drunk that 'he was not able to pronounce the Lords Prayer'.

The petition brought Finch to the attention of the puritan lawyer John White, M.P. for Southwark, afterwards nicknamed 'Century' White for his polemic A First Century of Scandalous, Malignant Priests. As chairman of the Grand Committee for Religion White investigated the charges and reported to the House, which resolved that Finch was unfit to hold a benefice. Walker's Sufferings of the Clergy refers to Finch as the first of the clergy to be ejected from their livings during the parliamentary campaign to replace suspect priests with a learned, preaching ministry (Walker Revised, p. 47). Finch died in 1642 but not before publishing An Answer to the Articles in his own defence.

Wing E 2157.
You may also be interested in...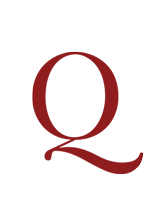 SOCIAL UNREST COLERIDGE, Samuel Taylor.
"Blessed are ye that sow beside all Waters!" A Lay Sermon, addressed to the higher and middle Classes, on the existing Distresses and Discontents …
First edition of Coleridge's second 'Lay Sermon', addressing the social unrest that followed the end of the Napoleonic Wars, published in March 1817. A third intended 'sermon', to be addressed to the lower classes, was never in fact completed.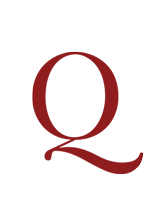 THE GENTLEMAN HIGHWAYMAN [POPE, Walter].
The Memoires of Monsieur Du Vall: containing the history of his Life and Death. Whereunto are annexed his last Speech and Epitaph …
First(?) edition of partly fictitious and often satirical life of the highwayman Claude Duval, published shortly after his execution in 1670. This is the more substantial of two opportunistic biographies, between them the main sources of information about him, though by no means entirely trustworthy.