LEARNING LOGIC
[PETRUS GERTICZ OF DRESDEN.]
Incipit. Textus parvuli logice una cum brevi et perutili repeticione eiusdem. Laus deo.
[Nuremberg], Friedrich Creussner, [c. 1497].
4to, ff. [16]; woodcut of angel holding an escutcheon and two small medallion portraits to title, three woodcut medallion portraits to title verso (pope, emperor, philosopher), woodcut square of opposition diagram to f. [3]r, woodcut printer's device to f. [16]r; in Gothic type, 28 lines per page, capital spaces, two 4-line, five 3-line and four 2-line initials supplied in red; small wormhole to blank lower margins, light damp stain to upper margins, title and final blank page slightly marked; very good in modern drab boards; inscription 'Monasterij Mellicensis L. 57' at head of title.
£4500

Approximately:
US $6207
€5312
Added to your basket:
Incipit. Textus parvuli logice una cum brevi et perutili repeticione eiusdem. Laus deo.
Rare incunable edition of this popular introduction to logic, known as the Parvulus logicae, by the schoolmaster Petrus Gerticz of Dresden (d. 1421/25), based on the logical writings of Petrus Hispanus and Paulus Venetus. The first edition was printed in Leipzig c. 1486-89.

Petrus Gerticz studied at the University of Prague before being forced to leave with other German students following the 1409 Decree of Kuttenberg. He settled in Dresden where he taught theology and canon law at the Kreuzschule. Suspected of Wyclifite heresy he was expelled around 1412 and returned to Prague, where he founded a new elementary school. Influential in introducing the Hussite practice of communion sub utraque (i.e. administering both bread and wine during the celebration of the Eucharist), Petrus was apprehended by the Inquisition in Regensberg and burned at the stake in 1421/25. In addition to this work, he also authored the Parvulus philosophiae naturalis.

The Nuremberg printer Friedrich Creussner issued c. 180 printed works between 1470 and 1499, including the editiones principes of Marco Polo's travels in German and Tacitus' Germania. This was Creussner's only edition of the Parvulus logicae. Attractively printed in Gothic type, it features a handsome title woodcut attributed to the Nuremberg painter and printmaker Michael Wolgemut, striking woodcut medallions depicting a pope, emperor and philosopher, and a woodcut square of opposition.

Provenance: formerly in the famous library of the Benedictine abbey of Melk, in Austria.

BMC II 455; Goff P126; ISTC ig00277500 (recording 12 copies, of which 1 in the UK, at the BL, and 3 in the US).
You may also be interested in...
PALLADIO'S VITRUVIUS VITRUVIUS, and Daniel BARBARO.
De architectura libri decem, cum commentariis … multis aedificiorum, horologiorum, et machinarum descriptionibus, & figuris, una cum indicibus copiosis, auctis & illustratis.
First Latin edition of Barbaro's influential commentary, written in collaboration with and finely illustrated by Palladio; 'the culmination of the Renaissance tradition of Vitruvian studies' (Cellauri, p. 57 trans.) which 'served as a foundational text into the next century, as well as marking the culmination of more than a century of intense scrutiny and application of Vitruvius by other architects and editors – possibly for almost two decades by Palladio' (D'Evelyn, p. 25).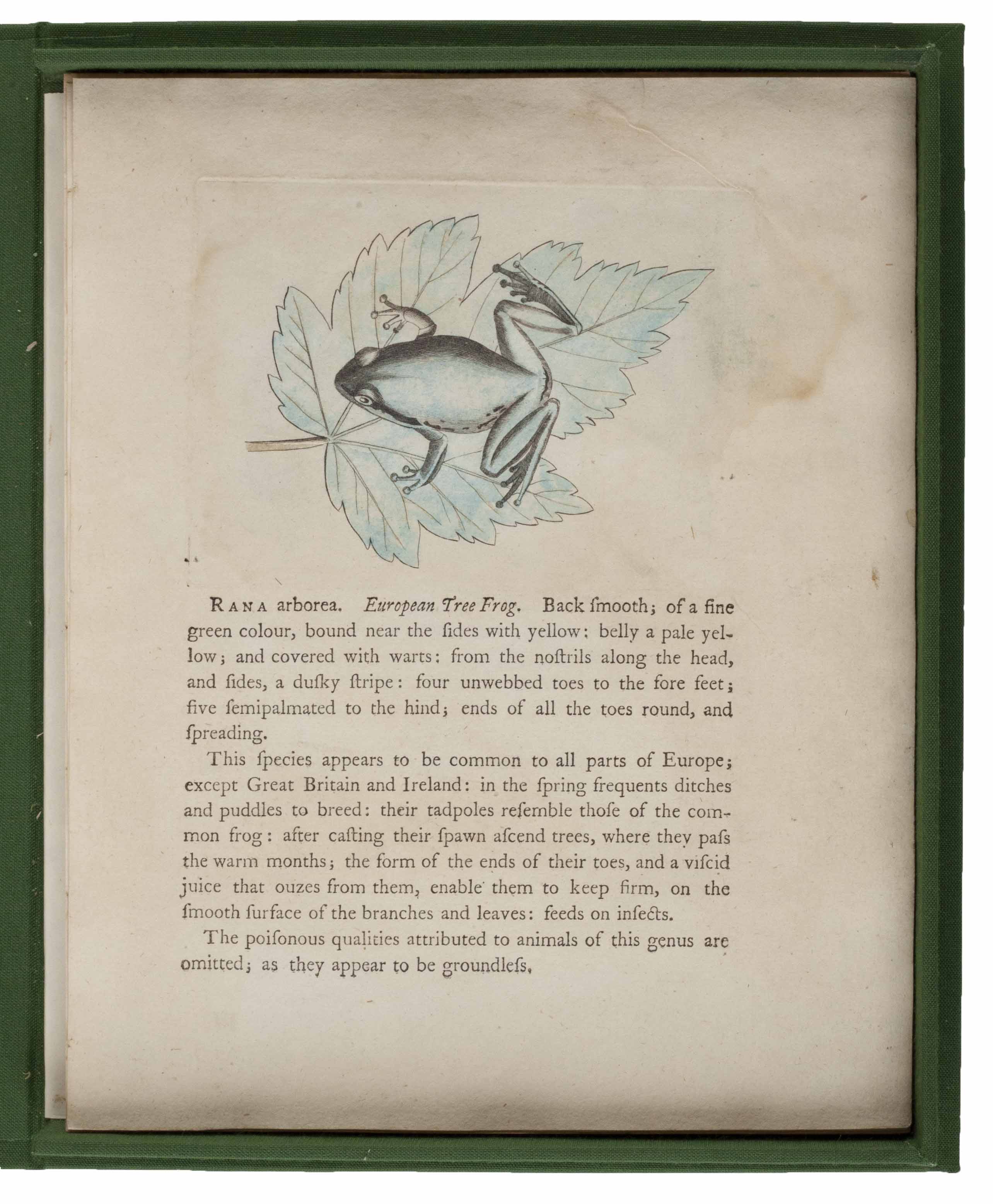 WALCOTT, John.
The Figures, Description, and History of exotic Animals, comprised under the Classes Amphibia and Pisces of Linnaeus.
First and only edition, very rare, published in parts. The engraved figures and their descriptions comprise a variety of turtles, snakes, frogs, and fish, including several notable species from America. Though Walcott writes in his preface of the prospect of 'a Second Part, which will contain the remainder of such foreign animals as are known to us', none was ever published.