A VERY RARE PROTESTANT POSTIL
PEZEL, Tobias.
Postill, Dat is, Uthlegginge der Evangelien so up de Sondage und Göttlike feste in der gemene Gades.
Bremen, Thomas de Villiers, 1617.
4to, pp. [xx], 1308, [2, blank]; title printed in red an black within typographical border, woodcut initials and typographical headpieces throughout; a few quires uniformly browned, one small marginal paper flaw, but a very good copy in contemporary stiff vellum, ink lettering on spine; cover a little soiled.
£2750

Approximately:
US $3364
€3040
Added to your basket:
Postill, Dat is, Uthlegginge der Evangelien so up de Sondage und Göttlike feste in der gemene Gades.
Very rare first and only edition of this Reformed Postilla in Low German, translated by Tobias Pezel, the preacher and theologian son of another famous Reformed theologian and promoter of the Confession in Nassau and Bremen, Christoph Pezel.

In the decades between 1550 and 1620, in what has been described as the 'primacy of postils' (Frymire), the genre flourished, under the evangelic as well as 'normative' impulse of Reformed ministers-officers. Sermons for all feasts of the liturgical year provided the clergy with a model for preaching, as it had been traditional since the homiliaria of the early Christian centuries. With Luther's and Melanchthon's Postils, though, the Reformed collections of sermons also became key instruments in codifying a consistent understanding of points of theology, the terms of which were particularly delicate in territories exposed to Catholic and Calvinist influence. Luther's own Postilla had also enjoyed a translation into Low German.

Not in VD 17. On Pezel, see ADB XXV, 577. On German editions of the Postilla from Luther to 1620, see John M. Frymire, The Primacy of the Postils: Catholics, Protestants, and the dissemination of ideas in Early Modern Germany (2009).
You may also be interested in...
BREVIARY,
including prayers and readings (from Genesis, Exodus and Bede) for Ash Wednesday to the end of Saturday in Passion week; 24 leaves, incomplete at beginning and end and lacking leaves after f. 2 and f. 4, collation i4, ii8, iii8, iv4, single columns of 22 lines written in two sizes of an angular and rather irregular early gothic bookhand in dark brown ink, ruled with ink, one- and two-line initials in red, capitals touched in red, rubrics; some contemporary and later marginalia, including a note, in a fifteenth-century hand, on how Elijah caused fire to fall from heaven; part of fore-margin of f. 13 torn away (not affecting text), brownish stain in foot of some leaves, some dust-soiling, but generally in good condition, some outer margins preserving prickings; modern vellum over boards. 152 x 122 mm (123 x 81 mm)
A fragment of a pocket-sized Breviary of relatively humble appearance. It comes from the Temporale of a 'secular' Breviary (i.e. for use in a church, either by a parish priest or a friar), containing nine readings at Matins for Sundays and major feast days and three readings for weekdays (monastic Breviaries give twelve readings for Sundays and feast days and three for weekdays in the winter and one in summer).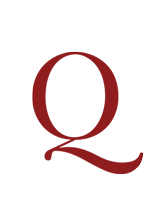 PEIL, Johann.
Tabula processum seu ordinem ultimi divini et criminalis judicii exhibens; cum adjunct eiusdem brevi demonstratione ex Biblicis textibus et rationibus, quibus figurae undecim tabulam illustrantes suo quaeque loco inseruntur, additurque cantio germanica, quae eandem totam continet.
First edition of this strange and rare treatise on the Apocalypse and the Last Judgement, illustrated with dramatic plates by Gillis van Scheyndel. It is the first book printed at Cleves in the Lower Rhine region of northwestern Germany. At the head of each plate appears a letter (or letters) which serve as a key to the relevant part of the text.