A VERY RARE PROTESTANT POSTIL
PEZEL, Tobias.
Postill, Dat is, Uthlegginge der Evangelien so up de Sondage und Göttlike feste in der gemene Gades.
Bremen, Thomas de Villiers, 1617.
4to, pp. [xx], 1308, [2, blank]; title printed in red an black within typographical border, woodcut initials and typographical headpieces throughout; a few quires uniformly browned, one small marginal paper flaw, but a very good copy in contemporary stiff vellum, ink lettering on spine; cover a little soiled.
£1600

Approximately:
US $2221
€1843
Added to your basket:
Postill, Dat is, Uthlegginge der Evangelien so up de Sondage und Göttlike feste in der gemene Gades.
Very rare first and only edition of this Reformed Postilla in Low German, translated by Tobias Pezel, the preacher and theologian son of another famous Reformed theologian and promoter of the Confession in Nassau and Bremen, Christoph Pezel.

In the decades between 1550 and 1620, in what has been described as the 'primacy of postils' (Frymire), the genre flourished, under the evangelic as well as 'normative' impulse of Reformed ministers-officers. Sermons for all feasts of the liturgical year provided the clergy with a model for preaching, as it had been traditional since the homiliaria of the early Christian centuries. With Luther's and Melanchthon's Postils, though, the Reformed collections of sermons also became key instruments in codifying a consistent understanding of points of theology, the terms of which were particularly delicate in territories exposed to Catholic and Calvinist influence. Luther's own Postilla had also enjoyed a translation into Low German.

Not in VD 17. On Pezel, see ADB XXV, 577. On German editions of the Postilla from Luther to 1620, see John M. Frymire, The Primacy of the Postils: Catholics, Protestants, and the dissemination of ideas in Early Modern Germany (2009).
You may also be interested in...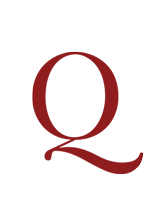 BEAUMONT, Joseph.
Psyche: or Loves Mysterie in XX. Canto's: displaying the Intercourse between Christ and the Soule …
First edition. Beaumont was one of the royalist fellows ejected from Cambridge in 1644, and he devoted his enforced retirement to the composition of this poem, a 'religious epic' representing 'a Soule led by divine Grace, and her Guardian Angel ... through the difficult Temptations and Assaults of Lust, of Pride, of Heresie, of Persecution, and of Spiritual Dereliction ... to heavenly Felicitie.' The result, some 30,000 lines in six-line stanzas, is by far the longest work of the 'English Spenserians' of the seventeenth century (Drayton, Wither, Henry More, Giles and Phineas Fletcher), although Beaumont's stylistic affinities lie more with Donne and with his fellow student at Peterhouse, Richard Crashaw.
PEIL, Johann.
Tabula processum seu ordinem ultimi divini et criminalis judicii exhibens; cum adjunct eiusdem brevi demonstratione ex Biblicis textibus et rationibus, quibus figurae undecim tabulam illustrantes suo quaeque loco inseruntur, additurque cantio germanica, quae eandem totam continet.
First edition of this strange and rare treatise on the Apocalypse and the Last Judgement, illustrated with dramatic plates by Gillis van Scheyndel. It is the first book printed at Cleves in the Lower Rhine region of northwestern Germany. At the head of each plate appears a letter (or letters) which serve as a key to the relevant part of the text.