PFIZMAIER, August.
Woerterbuch der japanischen Sprache.
Erste Lieferung [all published]. Vienna, in Commission bei Carl Gerold und Sohn, 1851.
Large 4to, pp. xi, (1), 80, and with 79 litho plates depicting Kanji characters; a fine, uncut copy in the original publisher's printed and decorated cream wrappers, edges slightly frayed.
£650

Approximately:
US $891
€733
Added to your basket:
Woerterbuch der japanischen Sprache.
First edition of the first Japanese – German dictionary, which gives the Kanji (Chinese) characters together with the Katakana sound. On facing pages are printed the German (expansive) and English (shorter) translations or definitions together with the transliterated version. The work was handsomely printed by the Armenian Mecharist Order, noted for their expertise in oriental printing. Only this first part was published; a continuation was abandoned due to the cost of printing.

August Pfizmaier (1808-1887) was an accomplished linguist who initially excelled in Turkish, Japanese, Mandarin, Arabic and Persian. He soon specialized in Japanese, translating a number of works into German.

Zaunmüller, 212; Alt-Japan-Katalog, 1142.
You may also be interested in...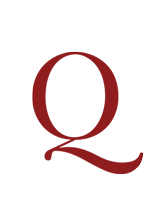 [LILBURNE, John.]
A Declaration of the Lords and Commons assembled in Parliament, with their resolution that if Captaine Catesby, Captaine Lilborne, Captaine Vivers, on any others, which are or shall be taken prisoners, by his Majesties army, shall be put to death … the like punishment shall be inflicted … upon such prisoners, as have bin or shall bee taken by the forces raised by authority of both Houses of Parliament …
First edition, the scarcer of two printings (10 in ESTC), with a border of printer's tools on the title-page.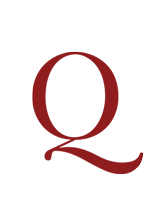 BARONE, Giuseppe.
IA-Z Pam, le baton du muet, (traduit du chinois)... extrait du muséon.
First separate edition, rare (apparently one other copy known), almost certainly printed for presentation, of this transliteration of a Chinese play with parallel French translation, which first appeared in the French journal Muséon. Barone's article seeks to introduce a French audience to the great compositions of Chinese literature, presenting the categories of history, mythology, and ethnology, extolling their importance in providing a detailed view into 'the private life of the Chinese'. The booklet outlines contemporary Chinomania, noting that across the world intellectuals seek to learn Chinese works by heart. Indeed, those lucky enough to have journeyed to China delight in the 'recitations so full of grace which they heard in the hotels and other public places'. Barone argues for the influence of Chinese literature on Western authors, even making an eccentric case for the influence of Chinese verse in Alexander Pope's translations of Homer, quoting in evidence one of the poet's entirely monosyllabic couplets.