FIRST STAR ATLAS
PICCOLOMINI, Alessandro.
Della sfera del mondo ... divisa in libri quattro ... Delle stelle fisse, libro uno con le sue figure, e con le sue tavole ... Editione tertia.
Venice, Nicolo de Bascarini, 1552.
Two parts in one vol., 4to, ff. 58, 122, [4]; italic letter, general title and separate title to part two, with woodcut printer's device of a tree withstanding a gale; woodcut diagrams and 48 full-page woodcut star maps, tables printed within ruled borders; wormhole in top inner margin of three gatherings just touching a few running headlines, another wormhole in the blank bottom inner margin of another three gatherings, some occasional light stains and soiling; generally a good unwashed copy in modern calf, blind-stamped panel to covers, gilt-lettered spine.
£2500

Approximately:
US $3514
€2860
A collected edition, using the same woodcuts, of two companion works which had earlier appeared independently in 1540. Both are in the vernacular, by which Piccolomini sought to extend scientific knowledge beyond the university confines. The first is his treatise on the sphere of the universe; the second – more significant – is his book on the fixed stars with 48 star maps. 'This modest book was, in fact, the first printed star atlas. That is, it was the first printed set of maps of the stars, as distinct from simple pictures of the constellations such as illustrated the various editions of Hyginus. Of equal importance was Piccolomini's pioneer use of letters to identify the stars – a practice later adopted with some modification by Bayer and, through him, by all modern astronomers. At the bottom of each map is a scale of degrees, correct for that particular map. The words 'PARTE VERSO IL POLO' on each map indicate the direction of the equatorial pole, and the words 'VERSO DOVE' and 'DONDE,' meaning 'toward which' and 'from which,' indicate the direction of daily rotation of the celestial sphere … The star magnitudes 1-4, are well graduated. The most notable stars in each constellation are identified by consecutive Latin letters, 'A' representing the most important star (usually the brightest)' (The Sky Explored, p. 200).
 
Adams P1108; BL STC Italian p. 514.
You may also be interested in...
ONE OF 50 COPIES PARKER, Thomas Netherton.
Leaves out of the book of a country gentleman.
First and only edition of this very rare privately published compilation by Parker of his mostly unpublished farm and estate experiments and inventions. This copy with bold mss. presentation by Parker on the front cover: 'The Earl of Powis, From the Author'. The title-page informs that 'A hundred Copies only were published – 50 for distribution, and 50 for sale at 10s. each'.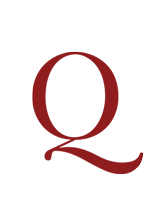 CHERTABLON, M. de.
La maniere de se bien preparer a la mort. Par des considerations sur la Cene, la Passion, et la Mort de Jesus-Christ, avec de très-belles estampes emblematiques.
First edition with the present text. Romeyn de Hooghe's fine series of engravings were first printed for David de la Vigne's Miroir de la bonne mort (Amsterdam or Antwerp, 1673). The artist was still working in 1700, but because the plates in this work are unsigned and several are reversed from the earlier versions or have other minor differences, they were most likely copied by another artist.